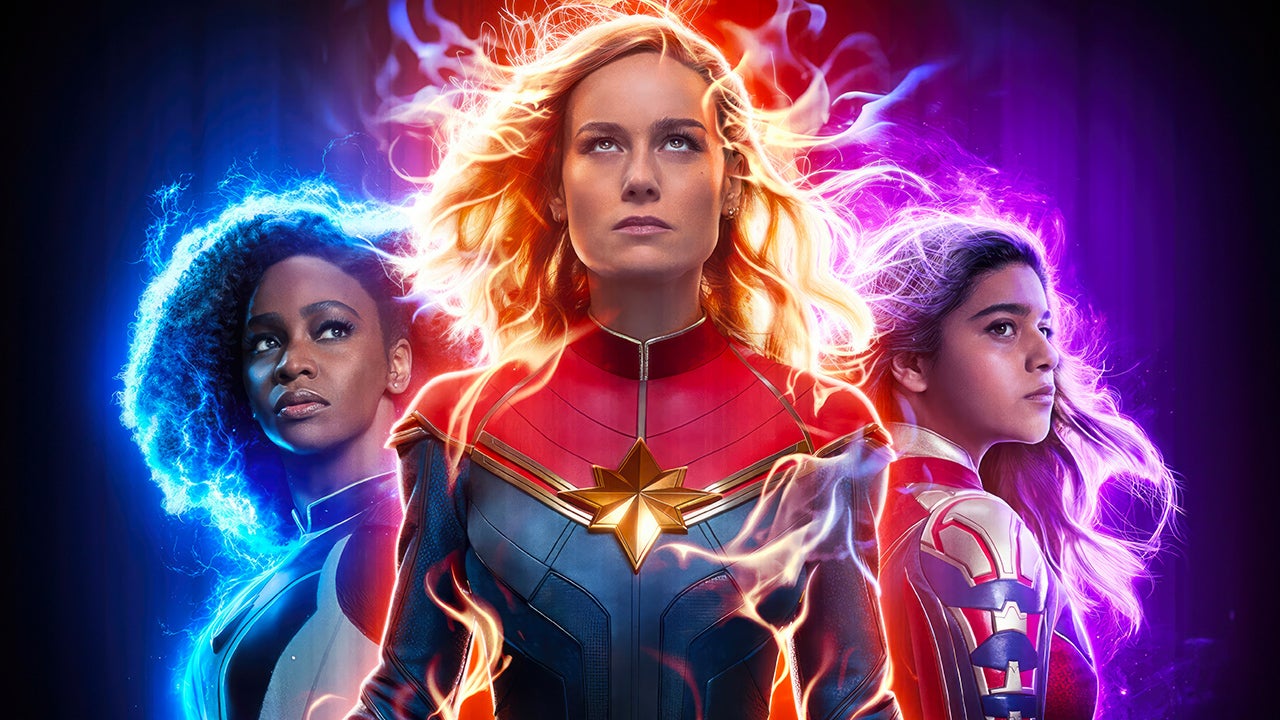 Make yourself comfortable, as we're about to witness Marvel Studios' first major box office flop… At 2 PM box office openings, "The Marvels" drew in just 884 moviegoers in Paris, a staggering 83.6% drop compared to "Captain Marvel," which saw 5,380 attendees and had been buoyed by the "Avengers: Endgame" excitement and spring holiday period.
This is a crash of almost unbelievable magnitude, marking the worst opening for a film in the Marvel Cinematic Universe, trailing far behind "The Incredible Hulk," which had 1,824 attendees. Even "Morbius" fared better with 1,030 attendees!
In a mega-franchise that has been shattering records for over a decade, we are seeing, for the first time, a decline from a debut film to its sequel, as well as the sharpest drop for a follow-up film, surpassing the "Thor: The Dark World/Thor: Ragnarok" combo, which fell by 32.8%.
Paris 2 PM Box Office Opening (Since 2000):
Spider-Man 3: 27,995 (all-time record)
Avengers – Endgame: 18,021
Spider-Man 2: 16,141
Avengers – Infinity War: 10,667
Spider-Man: 10,645
Spider-Man – No Way Home: 9,775
The Dark Knight Rises: 7,771
Spider-Man – Far From Home: 7,625
X-Men 2: 7,621
Doctor Strange in the Multiverse of Madness: 7,305
Captain America – Civil War: 6,950
Avengers – Age of Ultron: 6,586
Joker: 6,083
Avengers: 5,922
Iron Man 2: 5,715
Batman v Superman – Dawn of Justice: 5,602
Captain Marvel: 5,380
X-Men – The Last Stand: 5,367
The Dark Knight: 4,877
Man of Steel: 4,850
Hulk: 4,719
Suicide Squad: 4,704
Iron Man 3: 4,634
The Batman: 4,418
Iron Man: 4,331
Thor – The Dark World: 4,310
Spider-Man – Homecoming: 4,224
Black Panther: Wakanda Forever: 4,214
Superman Returns: 4,157
Deadpool: 4,054
The Amazing Spider-Man: 3,942
X-Men – Days of Future Past: 3,860
X-Men: 3,712
Doctor Strange: 3,662
Batman Begins: 3,631
Deadpool 2: 3,558
X-Men Origins – Wolverine: 3,433
Justice League: 3,327
The Eternals: 3,293
The Fantastic Four (2005): 3,242
Black Panther: 3,236
X-Men – First Class: 3,126
Thor – Love and Thunder: 3,112
Thor: 2,979
The Wolverine: 2,955
Daredevil: 2,907
Thor – Ragnarok: 2,895
Wonder Woman: 2,883
Shang-Chi and the Legend of the Ten Rings: 2,882
X-Men – Apocalypse: 2,874
Constantine: 2,866
Logan: 2,846
The Amazing Spider-Man 2: 2,843
Guardians of the Galaxy Vol. 3: 2,835
Guardians of the Galaxy Vol. 2: 2,819
Guardians of the Galaxy: 2,819
Black Widow: 2,805
Spider-Man – Across the Spider-Verse: 2,661
Captain America – The Winter Soldier: 2,610
The Fantastic Four and the Silver Surfer: 2,582
Ant-Man and the Wasp: 2,493
Blade II: 2,312
X-Men – Dark Phoenix: 2,302
The Fantastic Four (2015): 2,157
Venom: 2,126
Watchmen: 2,107
Ant-Man and the Wasp – Quantumania: 1,976
Aquaman: 1,942
Captain America – The First Avenger: 1,826
The Incredible Hulk: 1,824
The LEGO Batman Movie: 1,809
The Flash: 1,622
Blade – Trinity: 1,585
Ghost Rider: 1,497
Catwoman: 1,473
Shazam: 1,468
Black Adam: 1,415
Elektra: 1,284
Green Lantern: 1,247
Birds of Prey: 1,174
Big Hero 6: 1,137
Spider-Man – Into the Spider-Verse: 1,109
Morbius: 1,030
DC League of Super-Pets: 1,000
THE MARVELS: 884
Venom – Let There Be Carnage: 830
The Suicide Squad: 715
Ghost Rider – Spirit of Vengeance: 627
Blue Beetle: 600
The Punisher (2004): 592
Shazam – Fury of the Gods: 563
The New Mutants: 520
Source: Les Toiles Heroiques