Ned has a girlfriend?!
Turns out that being best friends with Spiderman does have its advantages. After all, who wouldn't want a superhero as their wingman?
Of course, we're talking about Jacob Batalon, the actor that played Ned Leeds in all three Spiderman movies with Tom Holland.
Even though Jacob isn't exactly the stereotypical handsome Hollywood guy, the actor surprised his fans when he introduced his girlfriend Brooke Reyna during the premiere.
But, what exactly do we know about Brooke? How long have they been together and how did Jacob meet Brooke?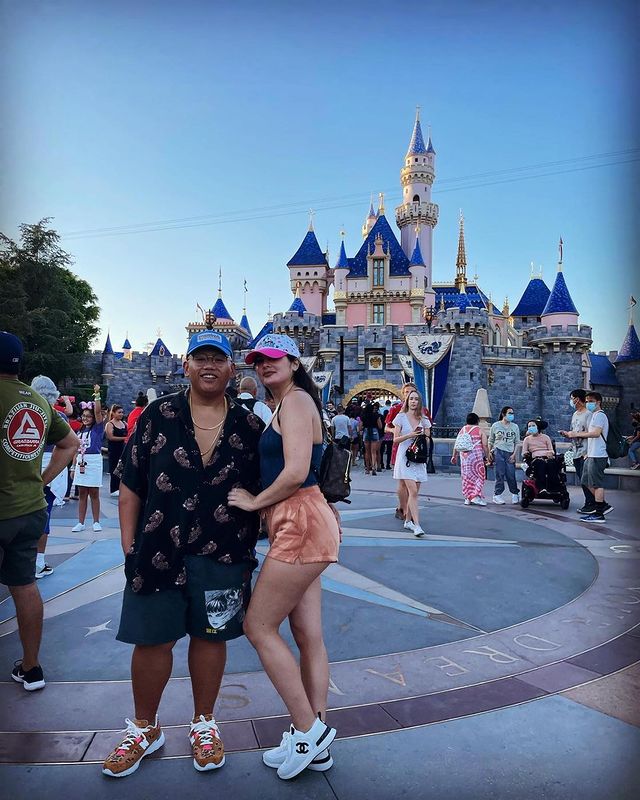 Who is Brooke Reyna?
Aside from the fact that she is dating a movie star, we don't know much about Brooke Reyna's private life.
Her age isn't disclosed anywhere, but fans assume that she and Jacob are of similar age.
Considering the happiness we see on Ned's face on Instagram pictures, we can assume that she's not lacking any sense of humor!
Brooke has over 50K followers on Instagram and her profile is private, so we can't really comment on the photos that she posts.
We do know that she is involved in e-commerce. She has a large selection of shoes, bags, and beachwear on her store and it appears to be successful seeing that she has a 5-star rating.
We only see glances of them on social media because she likes to keep the relationship as private as possible.
How Did Jacob and Brooke meet?
Jacob stated that they randomly met on a night out. He said she appeared out of nowhere and that they were together from then on. They went public with their relationship in March, 2021 with a video on social media.
The relationship formed naturally as they say.
Brooke instantly became a big part of his life and even supported the star to go vegan! The diet seems to be working as we saw Jacob lose weight in the last few years.
Did Jacob Batalon and Brooke Reyna break up?
The short answer is no. And by the looks of it, that's not happening any time soon. The two love birds are happy together, in fact, they're so happy that fans are starting to wish that they would just tie the knot.
We saw pictures of them in April during their visit to Disneyland and it safe to say that they are still together.
Jacob expressed his love for her during an interview saying "I love her to death!"
It was love out of nowhere for Ned as he said he wasn't looking for anybody.
She deserves all the praise for the way she treats him. Even though we can see how happy Jacob is she still had a huge amount of hate thrown her way.
People called her a "gold digger" and all sorts of other names, but it seems like the couple knows how to handle it.
She continues to support him stating that he is ready to be more than a sidekick or a best friend. Surely he appreciates things like this on his climb to the top.
Seems like old buddy Ned is doing just fine.