Molly's Game is a movie released in 2017 and was written and directed by Aaron Sorkin based on the book Molly Bloom published in 2014.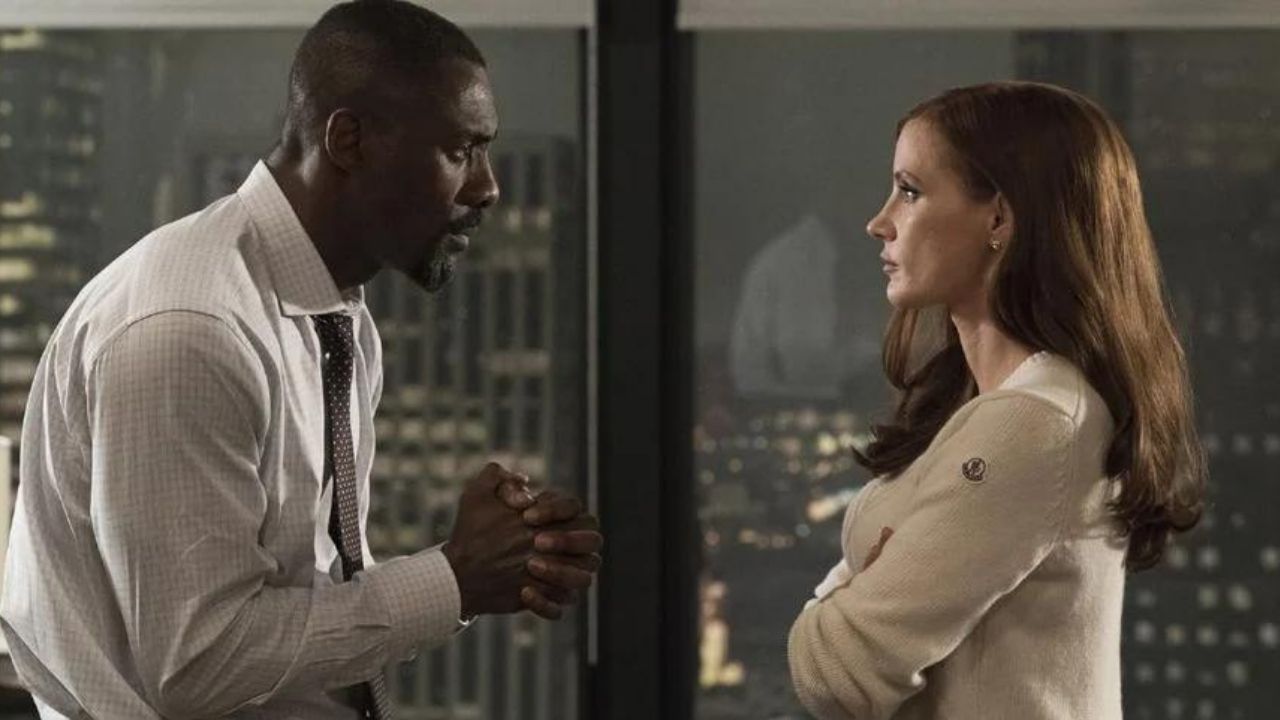 The movie stars Idris Elba, Jessica Chastain, Kevin Costner, Jeremy Strong, Joe Keery, Chris O' Dowd, Bill Camp, Brian D'Arcy James, and Michael Cera.
It centers on Bloom, who is at the center of an FBI investigation on the illegal poker enterprise she operates for famous people like athletes, mobsters, celebrities, and tycoons.
Many people have always wondered whether the movie and the book are based on a true story.
When Bloom manages to start and operate an underground poker operation in Los Angeles, her client list grows to include famous people in society.
There is a familiar character known as Player X, who becomes vital in her operations in the movie.
Soon, the high-power player becomes cunning and insensitive towards other players, always enjoying their defeats more than his wins.
He betrays Bloom by stealing her clients and taking them to another location.
He encourages them to stop engaging with her.
The details on the player closely relate to the memoir except for the part where the movie fails to reveal Player X's identity.
In the book, the notorious gambler is known as Tobey Maguire, famous for acting as Peter Parker in Spider-Man.
Even though Bloom safeguarded the identities of most of her customers, by the time she was writing the book, Maguire was already known as a member of her underground operations as a result of a lawsuit.
Even though his actions made him one of the most notable people in the book, other celebrities were mentioned in it but not in the movie.
There Were Many High-Profile Names Who Participated
Other celebrities like DiCaprio and Ben Affleck made a few stops.
It is reported that Affleck was joined by Rick Salomon, a notorious poker player, and he asked him a personal question about Jenifer Lopez.
Everyone became silent before Affleck replied, "It was nice," before pushing his stake forward.
When she expanded her operations to New York, Alex Rodriguez was one of her guests, and Bloom stated, "Men, no matter what age, ilk, or net worth, idolize a professional athlete.
As they recognized him, they turned into excitable little boys."
During an interview with Vice, she said that having major celebrities at her tables made people stake a lot since they wanted to sit next to them.
She Had an Encounter with Mobsters
The real Bloom also experienced dangerous moments, especially since she was handling a lot of money.
This made her hire a driver.
The driver introduced her to his friends, who happened to be mobsters.
They met at a fancy hotel, and they offered her protection in exchange for a percentage of her earnings.
She refused, and a few weeks later, an unknown person showed up with a gun, slammed her against the wall, and put it in her mouth.
He made away with her jewelry and money and told her he was working for those she refused to work with.
He threatened to harm her family if she did not reconsider and proceeded to beat her.
She locked herself in her apartment for a week as she healed.
The mobsters set up another meeting, to which she agreed.
Before they could meet, she read in the news that the FBI had apprehended more than 100 people connected to mob crime.
She never heard from them again.
The only fictional aspect of the movie is that Bloom used real lawyers instead of Charlie, the character in the movie who sees Bloom as suspicious but changes to consider her a hero.
In the film, Charlie sees the memoir before they meet, while in reality, the book was released after she had been arrested but was yet to be charged.
She Never Recovered Her Money
She had to put her house for sale to deal with the legal bills.
She credited her mother for her sacrifices since it inspired her to write the book.
She revealed, "When I took in the personal inventory after the wreckage I had caused, the story itself seemed like the most monetizing asset so that I could be closer to paying these people back."
She went to Hollywood to find Aaron Sorkin, and they agreed to turn the book into a movie.
She was cleared for various charges and was sentenced to 200 hours of community service, one-year probation, and a $1,000 fine.
It was revealed that she was so much in debt due to the money she gave up from her profits to cater for the legal fees.