Ever since Schitt's Creek ended its six-season run in April 2020, fans have been eagerly hoping for a spinoff or a sequel movie.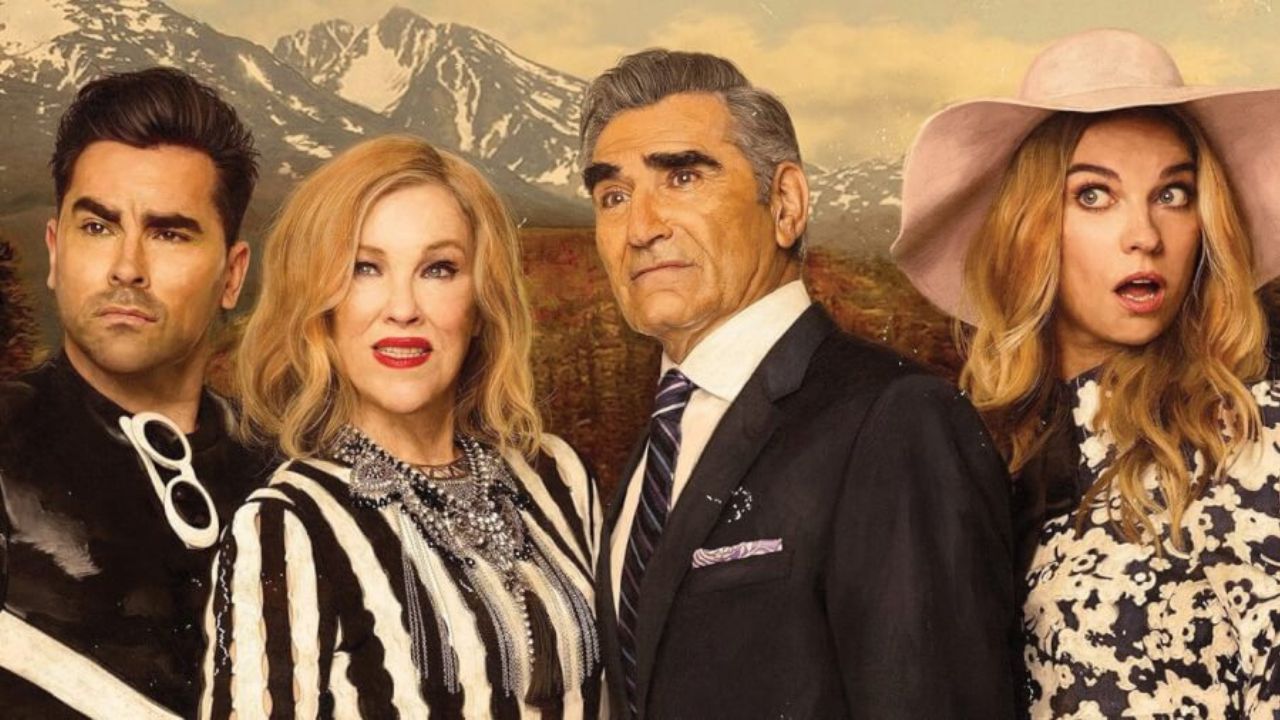 Other successful shows, such as Downton Abbey, have made the leap to the silver screen, and it seems that the cast of Schitt's Creek is open to the possibility of continuing the Rose family's story.
Eugene Levy, who starred as Johnny Rose, expressed his enthusiasm for a potential movie in a February 24th feature in RadioTimes. "We'd love to get together with these people again and take the show and the characters to yet another level," he said. While there's nothing in the works currently, Levy added that the cast and crew are "certainly open to anything" and would likely act on the right idea if it presented itself.
Series creator and star Dan Levy shared similar sentiments back in 2020, telling People magazine that he believes everyone on the cast and crew would be excited to return for a movie. However, he emphasized that the show's success was closely tied to the care and quality put into it. Dan explained that he would need to come up with an idea that builds on the show's legacy while feeling fresh, exciting, and challenging for the actors.
Although a Schitt's Creek movie has yet to be confirmed, it's clear that both Eugene and Dan Levy are open to the possibility. For now, fans will have to be patient and let some time pass before the beloved characters possibly make their way to the big screen.
In the meantime, viewers can revisit the heartwarming and hilarious moments of Schitt's Creek as they wait for news of a potential film or watch a 'Son of a Critch'.
The CW Explores 'Schitt's Creek' Vibes With The Acquisition Of Canadian Comedy 'Son Of A Critch'
A new Canadian comedy, produced by the executive producer of Schitt's Creek, is making its way to The CW.
The network has acquired Son of a Critch for broadcast this summer, reuniting Andrew Barnsley, Schitt's Creek's executive producer, with Brad Schwartz, former Pop TV head and current President of Entertainment at The CW.
Son of a Critch, a collaboration between Canada's CBC and Lionsgate Television, is set to air this summer on The CW.
Created and starring Mark Critch, the series is based on his memoir and depicts a young Mark growing up in the 1980s. The comedy features Mark Critch as his father, Mike, and Benjamin Evan Ainsworth (Pinocchio) as young Mark. Claire Rankin (Molly's Game) stars as Mark's mother, Mary, while newcomers Sophia Powers and Mark Rivera portray young Mark's classmates. Colton Gobbo (Ginny & Georgia) plays Mark's older brother, Mike Jr., and Malcolm McDowell rounds out the cast.