Hilary Swank and Mariska Hargitay have been good friends for many years.
They have often been seen together, attending Hollywood events, basketball games, and having fun.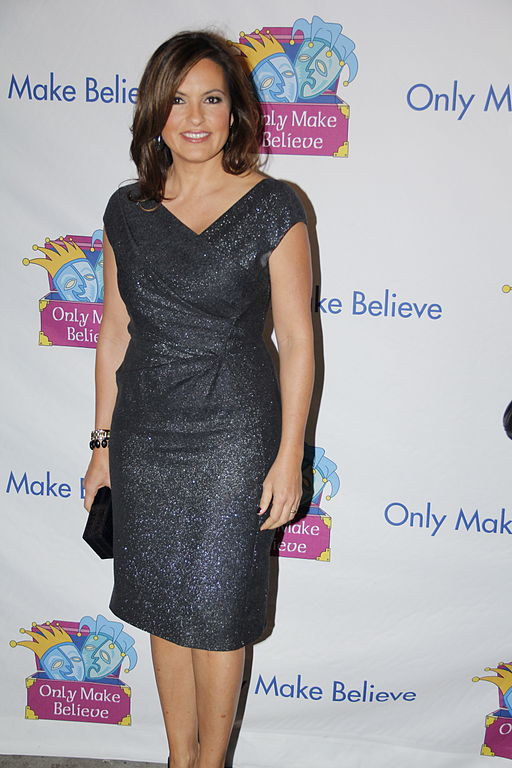 How Hilary Swank and Mariska Hargitay Met
Hargitay has been friends with Hilary for years, and many would like to know how they met.
Like most celebrity encounters, the two superstars met while filming.
Hargitay acted in various projects before landing her breakthrough role in the hit series ER.
Swank's then-husband, Chad Lowe, was also one of the cast members in their famed series.
According to reliable sources, Hilary had good things to say about her best friend when she was inducted into the Hollywood Walk of Fame, thus showing how close the two are.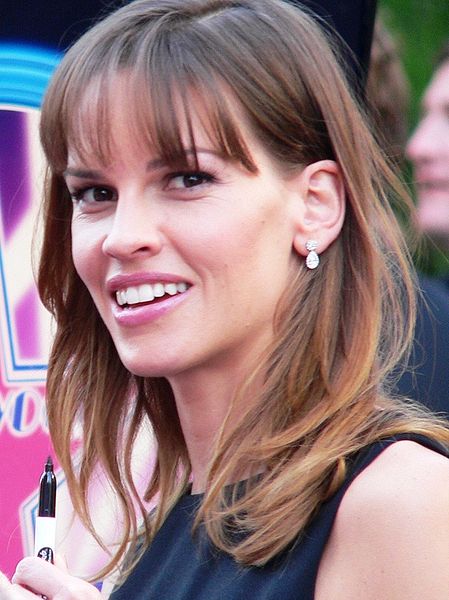 Hilary Swank Praised Mariska Hargitay's Friendship
In 2017, fans saw the two in their joyful selves when they attended Hamptons Magazine's Memorial Day Soiree and took pictures on the red carpet.
The two looked beautiful in Swank's new athleisure line Mission Statement as they posed for photographs.
Hilary wore a sleeveless, hooded white top, while Hargitay was in a black top with a hood and half sleeves.
The actress wore her brand's leggings and matched them with black heels.
Hargitay chose a slouchy pair of Yummy track pants and matched them with tan-and-black shoes.
At the time, Swank was on the cover of Hampton's Magazine, and Mariska was the one who profiled her.
When talking about her clothing line, Hilary revealed she traveled so much.
As expected, with people constantly traveling, there is the need to get an outfit that is comfortable and stylish and achieving that felt good.
In the interview, she said her friend's love and light were why she often enjoyed stopping at the Hamptons.
She revealed she loved the Hamptons since Mariska and her family were always there and welcoming toward her.
Hilary happens to be one of Mariska's children's godmother.
Mariska has been in a relationship with Peter Hermann since 2004.
This resulted in the birth of their three children.
The two-time Oscar Award winner threw her best friend a baby shower for her daughter Amaya, born in 2011.
Swank also appreciates Hargitay for being with her in 2006 when she divorced her former husband and ER actor Chad Lowe.
She said their friendship became more profound, and learned a lot from her.
An interview with Ladies Home Journal said she helped her with her troubles and was forever grateful.
She said, 'She's a real girl's girl. She's not threatened by strong women, and that's rare in this business.'
Mariska Hargitay was Hilary Swank's Maid of Honor
Celebrity weddings are a joy to watch, including Hilary Swank's wedding to Philip Schneider.
The stunning wedding pictures sent the internet into a frenzy, and many noticed that Hargitay was Hilary's maid of honor.
At the same time, her daughter Amaya, who is the latter's goddaughter, was the flower girl.
In 2021, Mariska posted a selfie she took with her friend.
She tagged her, and they were all smiles as they stood next to each other.
The post had the caption, "My girl, came to see me and it meant the world. #FullHeart #Grateful #IMissedYou #SoulSister #SoulConnection #Inspirer #What'sYourMissionStatement #Friendship #MakeItHappen."
Hilary also posted a cropped version of the selfie on her Instagram page.
More than 100,000 people liked the picture, and there were more than 900 comments.
Fans reacted positively to the picture, and their comments showed how much they appreciated their friendship.
Some tried to combine their names to create something like 'Hilriska' while others referred to them as 'bestie' goals.
It is always wonderful to witness such moments among celebrities, especially when they are close friends.
Many can't wait to see what the future holds in store for the two friends.