Many news articles have reported that the relationship between Cardi B and Offset is over.
On September 15, 2020, the press learned that the couple has officially filed for divorce after about three years of marriage.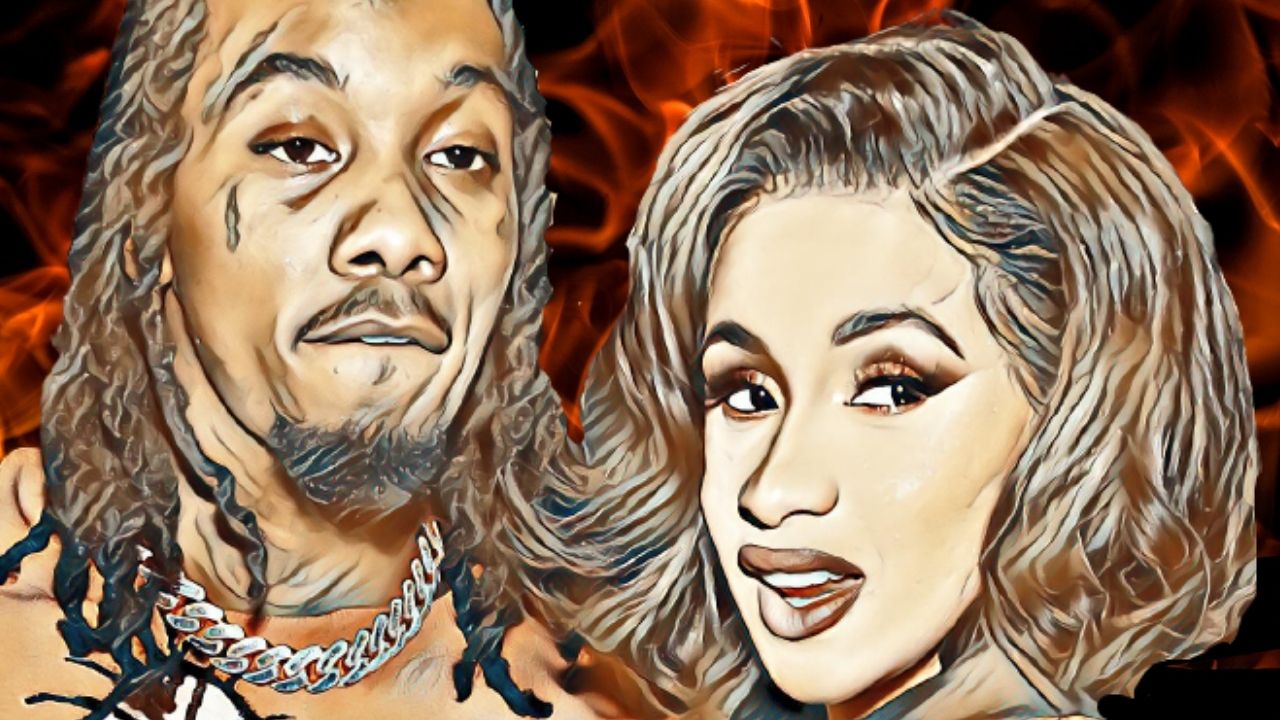 The shocking news of the split came out through Hollywood Unlocked. They had filed for divorce while residing in their 5-bedroom mansion in Futon County, Georgia.
The divorce caused quite a stir as things did not move as smoothly as hoped.
Offset disagreed with some of the filing made by Cardi B which caused the divorce to be contested.
However, things weren't always this gloomy.
It was only after a proper public engagement that the fans got to know how serious the relationship was.
After a year, Cardi B gave birth to their first child together, Kulture Cephus, in 2018. However, cheating accusations lead the couple to a split.
They reconciled shortly after and got back together.
As of 2020, no efforts for reconciliation are to be seen.
The relationship has now fully run its course after 3 years of marriage.
Both parties are quite successful and worth quite a lot of money.
Now that they are separating, there is a lot of speculation about the net worth of each.
Let's look into their wealth and settle the question – who's worth more – Cardi B or Offset?
Offset's Music Path
He is known to be a member of the popular hip-hop trio Migos.
Migos came out with some hit singles titled "Versace" and "Bad and Boujee".
The group's albums, "Culture" and "Culture II", both managed to remain on the Billboard 200 and earned them two Grammy nominations.
Apart from his work with Migos, Offset has also made his name as a solo artist.
His album titled "Without Warning" was released in collaboration with 21 Savage and producer Metro Boomin.
In addition to this, he also released a solo album labeled "Father of 4". His work with Cardi B on "Clout" earned him another Grammy nomination.
Cardi B's Career
Cardi seems to be everyone's favorite rapper as her songs are always trending.
She rose to fame through the reality series Love and Hip Hop: New York in 2015. However, her real year for fame was 2017 when she got signed with Atlantic Records and then released her single, "Bodak Yellow".
This single climbed on the Billboard Hot 100 and then went on to earn multiple Grammy nominations.
It was this single song that placed Cardi B in the limelight.
These years, you can't meet anyone who hasn't heard her songs.
Not to mention, Cardi's debut album, 2018's "Invasion of Privacy" became the first album to win the Best Rap Album Grammy earned by a female solo artist.
Related: What is Cardi B's accent?
The Burning Question: Who Is Worth More?
Due to their successful careers, Cardi and Offset are within a few million of each other.
Offset Net Worth
As of September 2021 Offset is worth approximately $30 million.
The rapper is also known to have investments tied up in Esports franchises and was featured in ads for HP.
Cardi B Net Worth
Cardi B is worth $40 million at the moment.
This is attributed to her working in collaboration with Fashion Nova and her partnerships with Reebok, Pepsi, and MAC Cosmetics.
As such, it can be said that Cardi B is richer than Offset in 2021, but it's quite a close call!