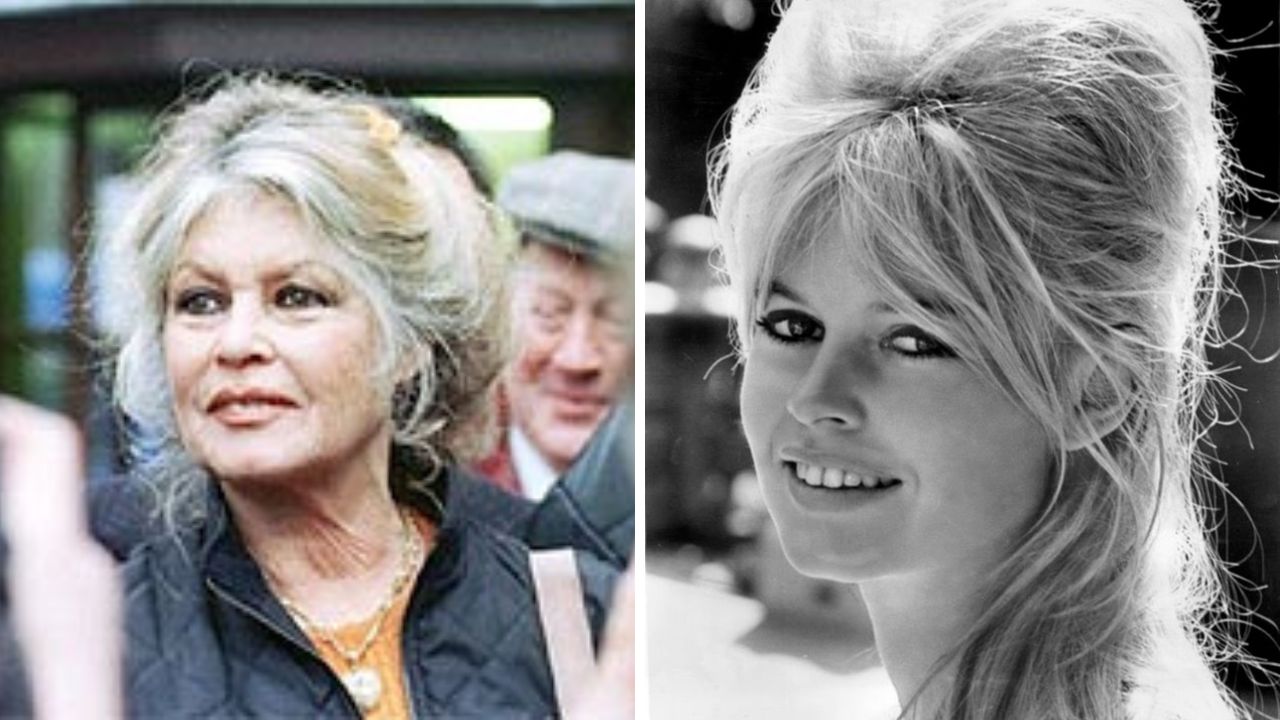 When you think of Brigitte Bardot, the first images that come to mind might be of a sun-kissed blonde bombshell pouting on the French Riviera. Today, the legendary French actress turns 89, and there's no better time to look back at a career that was about so much more than just a pretty face.
The Early Days
Born in Paris in 1934, Bardot's original dream was to be a ballerina. She attended the Conservatoire de Paris, one of France's most respected music and dance schools, from the age of 7. Initially, her dream was to become a prima ballerina, and by all accounts, she had the talent for it. Her family fully supported her, recognizing the spark in her.
However, fate had a different path in store for Bardot. At the age of 15, she appeared on the cover of a French magazine, and just like that, her destiny was rerouted. The camera loved her, and more importantly, she loved the camera back. She realized she could use her stage presence not just in dance but in a broader way—through acting.
She started getting offers for minor roles in movies and even before she knew it, her path had shifted from the ballet stage to film sets. At 18, she landed her first significant film role in "Le Trou Normand" (English title: "Crazy for Love"). The rest, as they say, is history. Her life would never be the same after her breakout role in "And God Created Woman," a movie that not only catapulted her into stardom but also came to define the sexual revolution of the 1950s.
On-Screen Days
Bardot was never just about the glam and the glitz. She was far more than just a glamorous actress; she was a cultural phenomenon. After her breakthrough role in "And God Created Woman," she continued to dominate the silver screen in films that often pushed the boundaries of society's norms.
Movies like "Contempt" and "Viva Maria!" showcased her range as an actress, from roles that were sultrily aloof to comedy performances that were flat-out fun. She worked with renowned directors like Roger Vadim, her first husband, and Jean-Luc Godard, proving that she could hold her own alongside cinema's greatest.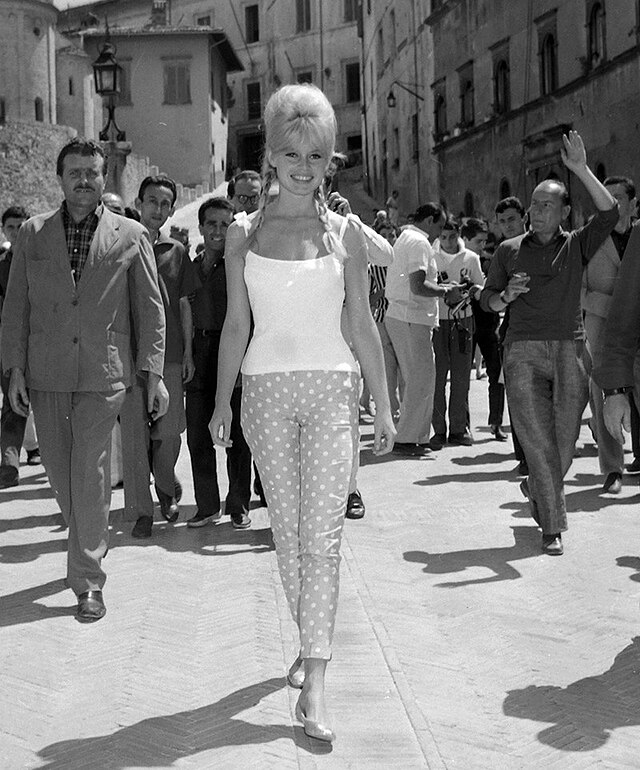 But Bardot wasn't content with just being an on-screen icon. She became a global symbol for sexual liberation and a fashion icon to boot. The Bardot neckline (a wide-open neck that exposes both shoulders) is named after her for a reason. The woman knew how to make a statement, both in what she wore and what she stood for.
It's worth noting that Bardot didn't just stick to acting and fashion; she also ventured into the world of music. Although never a chart-topper, her musical performances have a cult following. Songs like "Harley Davidson" and "Bonnie and Clyde," which she performed with Serge Gainsbourg, were unconventional, edgy, and a little rebellious—just like her.
Bardot also became a style icon. Who can forget the way she made the bikini a worldwide trend? Or her signature beehive hairdo? Designers wanted to dress her, and women wanted to be her. She didn't just wear clothes; she made them come alive.
Activism
After dominating the screen and fashion world, Bardot decided to retire from acting in the early '70s to focus on animal rights. Through her foundation, she's fought for everything from stopping fur farming to advocating for stray animals. Her second act in life has been as powerful as her first.
Not Without Controversy
While Brigitte Bardot's contributions to film, fashion, and animal rights are laudable, her life has not been without its share of controversies. Bardot has come under fire for her political views, particularly her outspoken stance on immigration and Islam in France, which many have labeled as xenophobic.
She has faced legal repercussions for "incitement of racial hatred," and her public statements have often put her at odds with a society that is increasingly focused on inclusivity and diversity.
Also of note is how the public's perception of Bardot as a sex symbol has come to be re-evaluated in the #MeToo era. While Bardot herself has criticized the movement, claiming it's used by actresses to gain attention, many view her early roles through a different lens today. What was once seen as sexual liberation is now discussed in terms of objectification and the male gaze in cinema.
As she celebrates her 89th birthday today, it's clear that her influence shows no signs of waning. Brigitte Bardot's cultural impact stretches far and wide.
But Bardot's influence goes beyond just being a pretty face; she defined a new era of feminine allure and sexual freedom, setting the tone for the social changes that would follow in the '60s and '70s.
Even today, Bardot remains a symbol of French glamor and sensuality, leaving an imprint that can still be felt in fashion, film, and pop culture at large.