Brendan Fraser's journey in Hollywood has seen its fair share of ups and downs.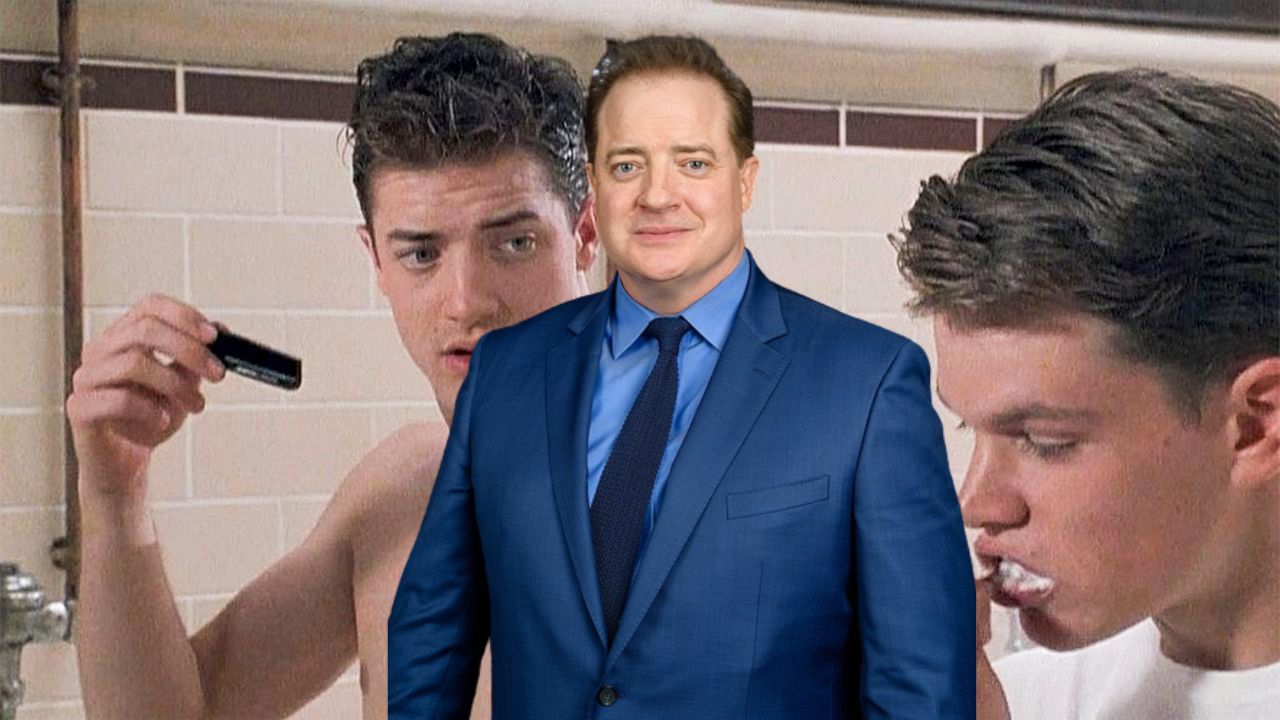 He found his footing in a challenging industry and even recently won the best actor Oscar for "The Whale."
However, his career might not have taken off the way it did if not for a chance encounter with a fellow actor.
Fraser made his leading debut in the film "School Ties," where he starred alongside Matt Damon.
Though the movie did not fare well at the box office, it paved the way for a lasting connection between the two actors.
Fraser's admiration for Damon was palpable from their first meeting, and their on-screen chemistry was evident despite the film's commercial failure.
During an interview, Fraser opened up about his initial days in the film industry, sharing his experience working with Damon.
The two were paired for a screen test for the role of David Greene, and Fraser credited Damon with inspiring him to perform well. He explained:
"When I did my screen test for School Ties with Matt Damon I was pretty fresh out of the academy and it was a test, you know? You're challenged for a reason to see if you have a place in this world, in this medium, in this format.
And I've got to say it was Matt I matched pitch with. I just knew inherently not to copy him, but run alongside, shoulder to shoulder. And I think it worked, I got the job. So I have him to thank for that."
Fraser further revealed that he was the last one left for auditions, as everyone else had already been chosen. Perhaps this made him look to Damon's lead even more closely, as Damon was already part of the film.
The actors' connection extended beyond professional respect. During the filming of "School Ties," Fraser and Damon shared a scene that required Fraser to appear n*ked. Speaking about the experience, Fraser said:
"I appreciated that this isn't really for wow or a scintillating factor of going, 'Hey, look at that. Nked people. The point of it was that when Damon's character says what he says about David, he just reveals who he is. His anti-Semitism and his prejudice are stripped down nked and it's ugly."
Brendan Fraser was one of the hottest stars in the early to late 90s but disappeared from the spotlight in 2008.
It is believed that he was blacklisted because Fraser said that he was sexually assaulted in 2003 by Phillip Berk, former president and member of the Hollywood Foreign Press Association, per People. Berk has denied this accusation.
Of the incident, Fraser said, "And I had played by the rules up until that point. And I felt like, okay, now, suddenly, I've been violated. And it has gone too far. And I will no longer abide this." He added that the assault "was causing me emotional distress; it was causing me personal distress."
In 2022, Fraser returned to the big screen in style, starring in "The Whale" and winning the Academy Award for Best Actor.
In his acceptance speech, Fraser thanked "The Whale" director Darren Aronofsky, saying, "I'm grateful to Darren Aronofsky for throwing me a creative lifeline and hauling me aboard the cruise ship 'The Whale.'"
Perhaps most touchingly, Fraser addressed his turbulent career, saying, "I started in this business 30 years ago, and things didn't come easily to me, but there was a facility that I didn't appreciate at the time until it stopped."
"It's been like a diving expedition on the bottom of the ocean, and the air on the line to the surface is on a launch being watched over by some people in my life," Fraser said.
MORE: Matt Damon's Overlooked History Movie Conquers Streaming: The Last Duel Takes the Crown on HBO Max