Bella Thorne is a famous American actress, model, singer, and writer. Her rise to fame started when she landed the role of CeCe Jones on the Disney Channel series "Shake It Up."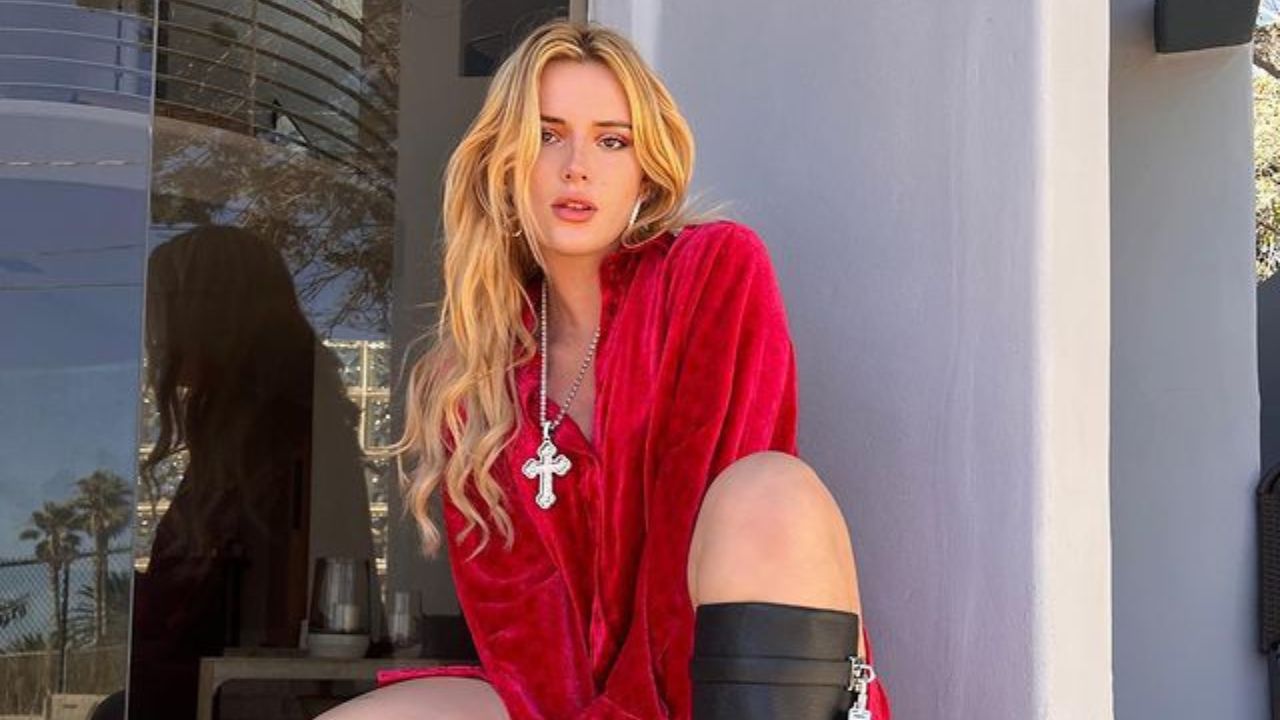 Throughout her career, Bella was in the middle of many controversies, especially when news came out that she opened an Only Fans.
Since then, everyone was kind of obsessed with her.
Therefore, it was only natural that everyone started being obsessed with her fiancé at the time when news surfaced about the engagement.
We did the research and managed to scoop everything you need to know about Benjamin Mascolo, Bella Thorne's ex-fiancé.
Who is Benjamin Mascolo?
Benjamin Mascolo is an Italian DJ and singer born in Modena on June 20, 1993. He speaks fluent Italian and considers Italy to be his home even though he spends most of his time in the US.
Mascolo is a famous musician in Italy and a former member of a duo pop group Benji & Fede. His colleague from the band, Fede, is actually named Federico Rossi.
Benji & Fede were a huge success and they won the MTV Europe Music Award for Best Italian Act. Later, they were signed by Warner Music Italy.
The group has an amazing Instagram follower base of over one million. These two Italian pop stars even released a book back in 2020 named "Naked."
Unfortunately, Benjamin decided in 2021 that it was time to leave the group and start a solo career with a stage name B3N.
The famous musician is also a car enthusiast known for his admirable collection of Lambos and Ferraris.
Benjamin is an LGBTQ+ supporter, which is nothing out of the ordinary considering that his ex-fiancé Bella considers herself to be a pansexual.
To show support for the LGBTQ+ community, Benjamin painted a picture of two Lego-like figures holding hands inside of a pride hearth, which he later posted on Instagram.
Benjamin is also a huge fan of tattoos as we can clearly see by his appearance. Almost his whole body is covered with tattoos and fans took the liberty to make a collection from his shirtless pictures.
How did Bella Thorne and Benjamin Mascolo Meet?
Considering how much love these two have for music, it was rather expected that these two met at Coachella.
"When I first met Bella at the Coachella I noticed something was different about her. She was unique in every way, nothing like the women I met throughout my life. With Bella, everything seemed kind of easy," Mascolo said in an interview for an Italian Magazine.
After being one year together, on their anniversary Mascolo posted a picture on Instagram with a rather lovely caption.
"About one year ago, out of the blue, you landed like a UFO alien in my very normal Italian pop star life and f**d up all the plans I had for an outrageous Coachella weekend and summer in Ibiza and Mykonos."
"Safe to say this was no doubt the best thing that ever happened in my life, I'm forever grateful to you my beautiful little girl, god bless the moment I put aside my shyness to randomly text you and say 'let's hang out," Mascolo posted on his Instagram page.
He and Bella co-starred in the movie "Time Is Up," back in 2020. They even played a couple on screen.
"Shooting my first movie, making my new music, working and living side by side with my partner in crime, 2020 has been crazy, 2021 is going to be f*g insane," Mascolo posted on his Instagram page.
Just like Benjamin said, 2021 was f*****g insane and the love birds decided to take it a step further by announcing their engagement.
Considering how well everything was going, when news came out about the break-up everybody was shocked.
Just like with every other celebrity pair, these two were also victims of overloaded work schedules and having to spend too much time apart.
Sadly, these things led to another and the pair announced the breakup just a couple of months ago. Since then Bella hasn't dated anyone else.