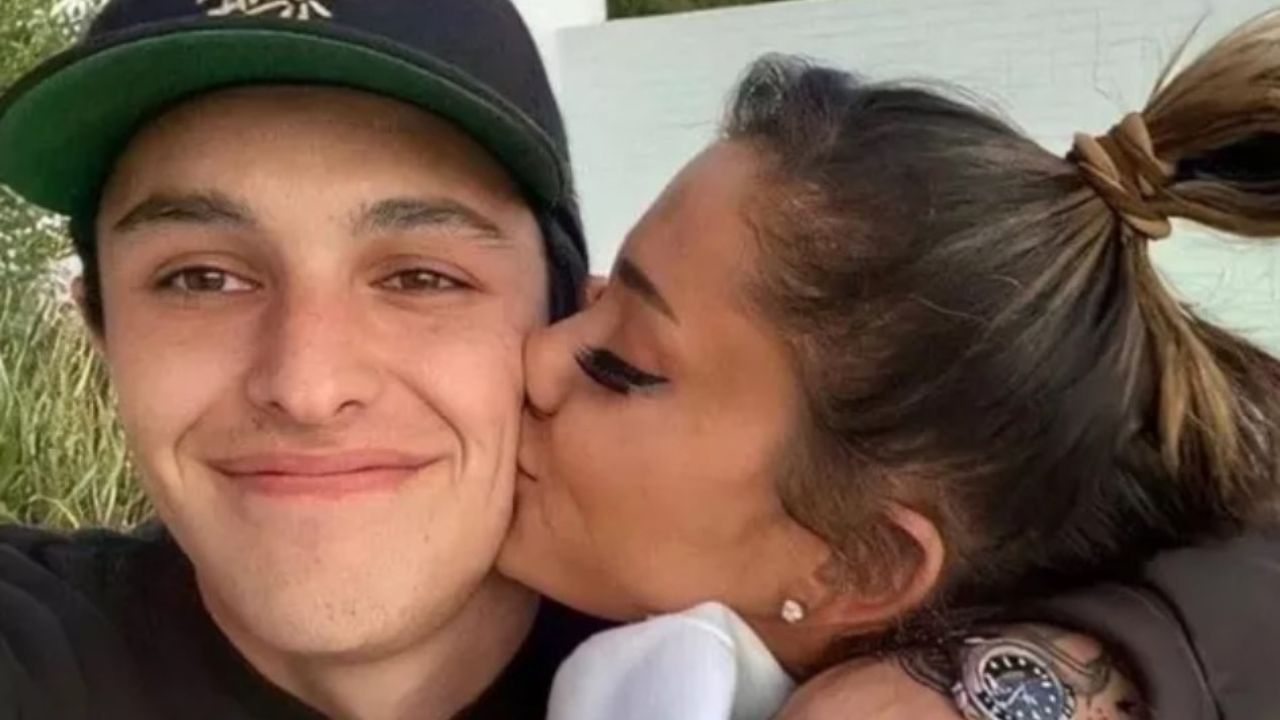 As you already heard, Grande and her husband Dalton Gomez divorced after two years of marriage.
Following the news, fans quickly noticed an intriguing action by the pop star on Instagram – she liked a quote that pointed to fear in relationships.
The quote read, "Never again will I be in a relationship with someone I fear." Grande's 'like' raised several questions among fans, leading to intense discussions and speculations about its implications.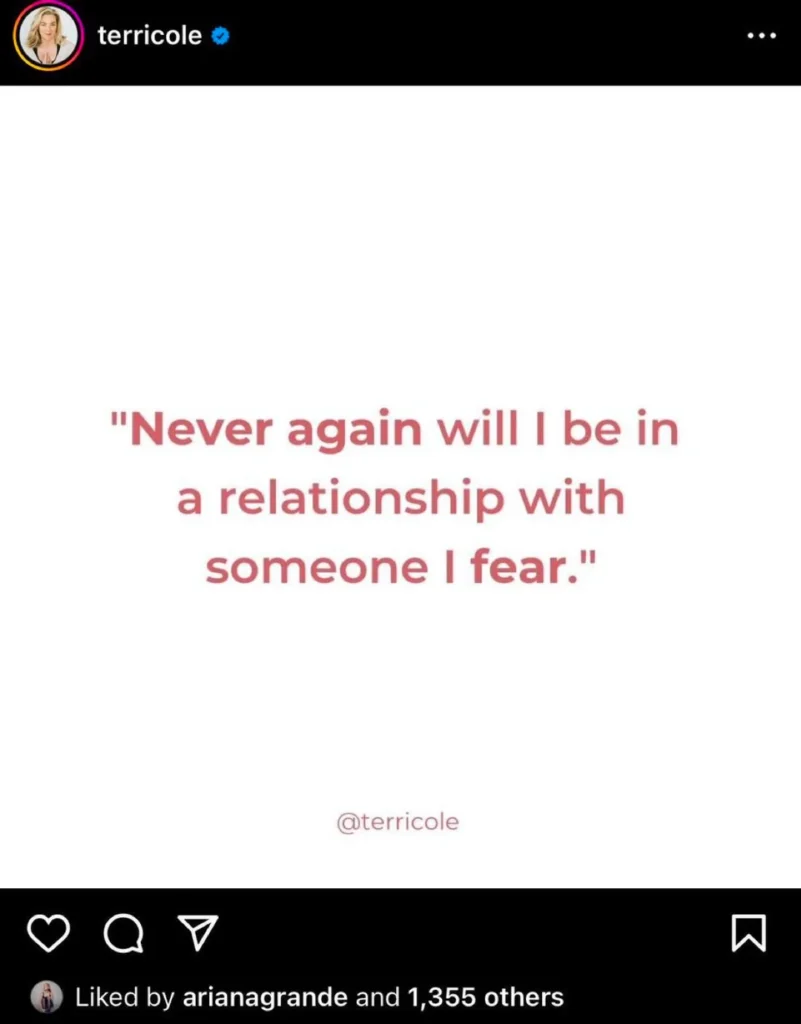 The gossip page The Tea Talk captured this moment, sharing a snapshot of Grande and Gomez alongside the liked quote. The caption read, "Okay, well things have gone from 0 to 100 with new details emerging from #arianagrande and #daltongomez separation! Fans noticed that #arianagrande liked relationship quotes. Yikes, is Ariana trying to tell us something?!"
The post ignited curiosity among fans, with a flurry of comments pouring in. Some fans expressed their concerns, while others debated whether liking a quote implies that her relationship with Gomez was abusive.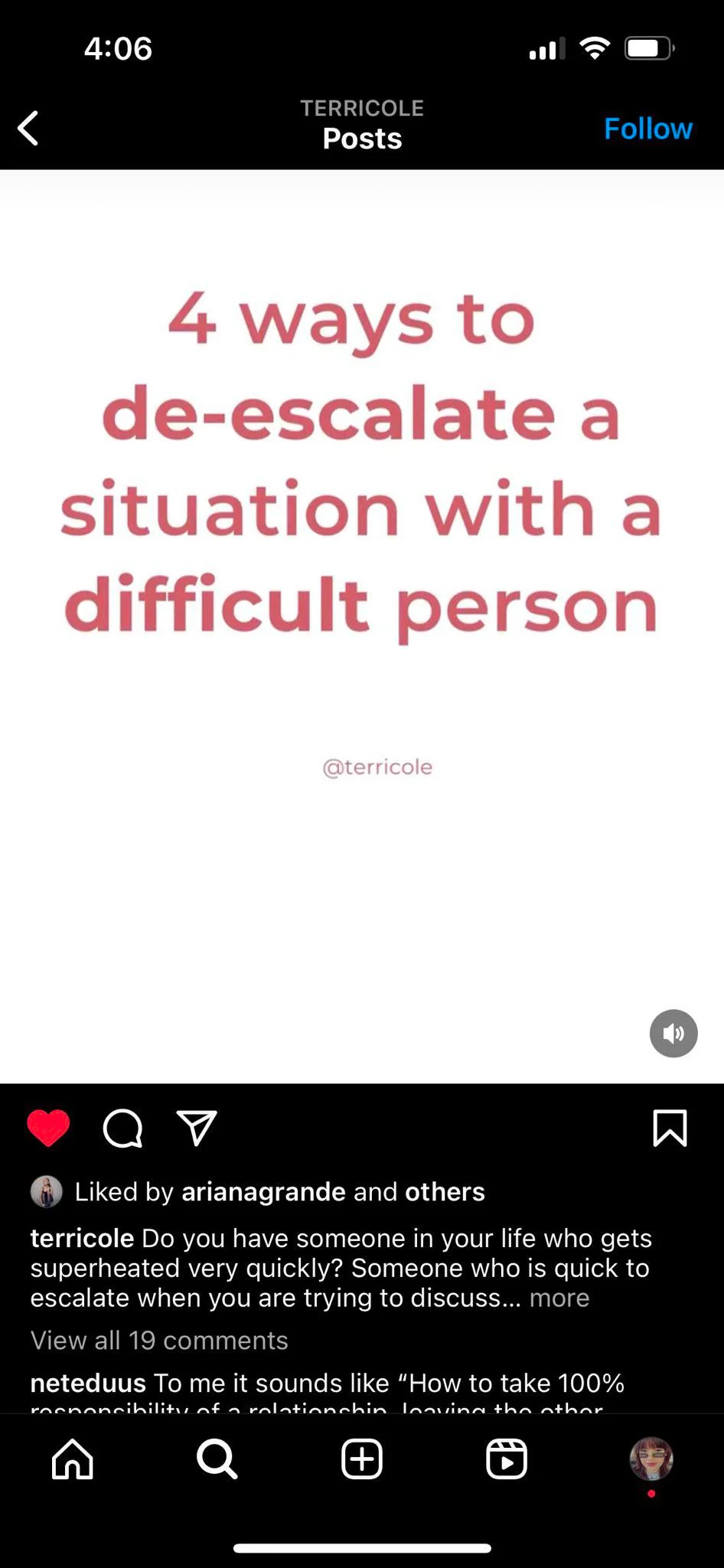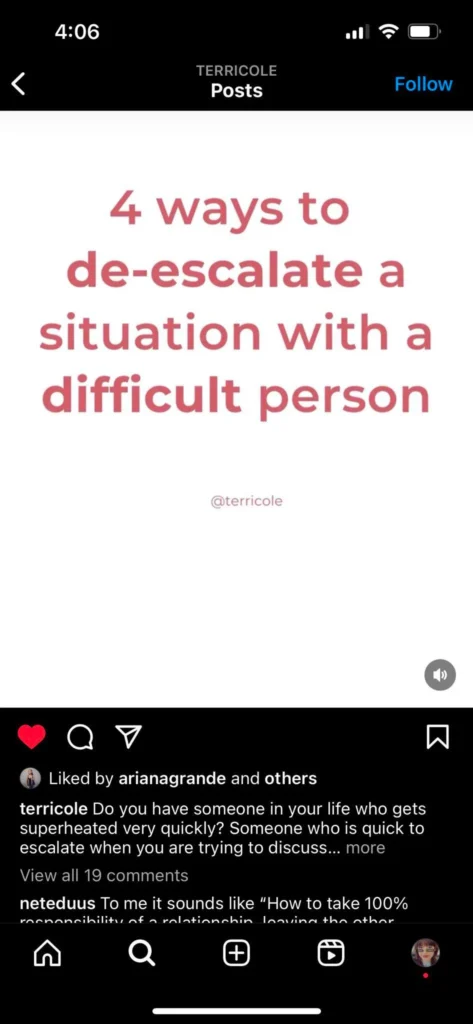 This topic spilled over to Reddit, where a user started a thread titled, "Fans find posts Ariana Grande liked on Instagram," leading to further discussions about the quote and its implications on Grande's relationship with Gomez.
Grande and Gomez's love story unfolded publicly, beginning in January 2020. After a whirlwind romance, they announced their engagement just 11 months later, and in May 2021, the couple tied the knot in a private ceremony at Grande's home in Montecito, California.
However, signs of trouble began to surface when Grande was spotted without her wedding ring at Wimbledon in London in July 2023. Fans' suspicions grew when Grande removed all wedding photos from her Instagram, fueling speculations about the state of their relationship. Now, it's confirmed that the couple has divorced after two years of marriage.
According to a source close to Gomez who spoke to Us Weekly, "Dalton has been devastated by it. A separation is not what he's wanted. He had hoped for a fairy tale, happy ending, but it's not looking that way."
There had been rumors of Gomez being controlling in their relationship, with some of the lyrics from Grande's album 'Positions' seeming to reinforce this image.
The song "six-thirty" includes lines like, "You know you be on some bullshit (Bullshit) / Act so possessive and crazy (Crazy) / But I know that's just 'cause you love me / And you ain't scared to show me your ugly / And maybe that's just how it's supposed to be / I'm the release, you're the dopamine". This led to further discussions among fans about a possible 'Stockholm Syndrome' situation in their relationship.
Whether Grande's Instagram 'like' was intentional or not, the discussion it has sparked among fans is a poignant reminder of how closely her personal life is followed. As the dust settles on her divorce, Grande's fans can only hope that the pop star finds the happiness she deserves.