After appearing on the Jon & Kate Plus 8 reality show on TLC, Kate Gosselin became famous.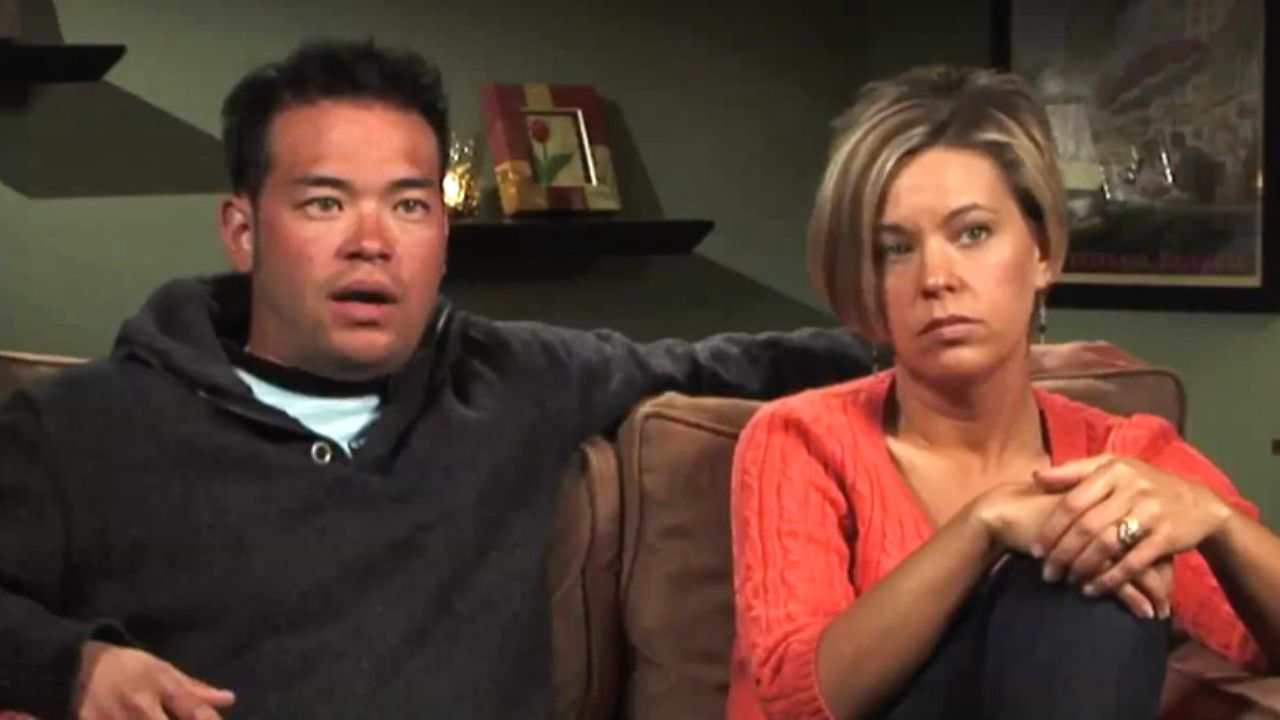 Since the show's end, Kate has continued to capture public attention, both for her personal life and her professional endeavors.
Let's take a closer look at Kate Gosselin now, explore her life after "Kate Plus 8" and uncover the latest updates on her personal and professional journey.
What is Kate Gosselin Doing Now?
The mom decided to go back to her previous profession as a nurse.
The former reality show star was spotted at a medical facility looking casual. She was pumping gas, according to photographs obtained by The Sun.
She wore a black t-shirt with yoga pants and a pair of Nike footwear.
Had hair was messy as she served herself at the petrol station pump.
She seemed concerned about being exposed to germs since she wore red gloves.
The tabloid previously stated that she had gotten her registered nurse license in mid-2021 to work in North Carolina.
Her license is valid until March 2023, and it allows her to work in various states.
Fans saw her work as a nurse when the initial show debuted in 2007.
Other pictures also showed one of her children working a shift at a local food joint.
She was in a baseball cap, black t-shirt, and long braids.
In the pictures, she is spotted scooping vegetables and meat into a bowl before giving it to a customer.
According to the source, she has a few children working at the restaurant her daughter was spotted.
Where Is Kate Gosselin Now?
When the reality show personality and her kids are not working, they usually take walks around the North Carolina community with their lovely dog.
She went to live in North Carolina with six of her children. Even the twins, Cara and Mady, live with her on holiday breaks.
After their separation, Kate and Jon, who has custody of the other sextuplets, Hannah and Collin, went through a long and tiresome custody battle.
In 2021, The Sun confirmed that Kate and those in her custody reside in Troutman, North Carolina, on lakefront property.
It was reported that the former star bought the property, which occupies approximately 3500 sq. ft., for $750,000.
The house has four bedrooms, five bathrooms, and a swimming pool.
In 2020, it was revealed that she had put the family's Pennsylvania mansion for sale.
The property was where most of the episodes of the famous reality show were made.
The Wernersville property had six bedrooms and seven bathrooms and occupied more than 7000 square feet.
The house was situated on more than 20 acres of private land and had beautiful landscapes.
Even though the property was initially placed for sale at $1.3 million, it was revealed that it found a buyer who paid $1.1 million, which is the amount the family paid for it when they first acquired it.
The show aired from 2007 to 2009.
It allowed fans to have a glimpse of Kate Gosselin and her then-husband, Jon Gosselin, as they raised their eight children.
After the couple's much-publicized divorce in 2009, the star went on to air a newer version of the show, Kate Plus 8, which aired from 2010 to 2017.
The last episode focused on her children, Cara and Mady, as they prepared to join separate colleges.
After the show concluded, Kate wrote on social media that even though her kids had experienced "tough" and "needlessly unfair" times, they grew up to be "such wonderful amazing human beings."
What's Up With Jon Gosselin?
He started his DJ career in 2014, initially using a controller and later transitioning to turntables and a mixer. During the COVID-19 pandemic, Jon learned how to further establish himself through touring and social media.
He has made friends in the music industry, including The International DJ Casper, and is currently working on new music, with a second single in collaboration with DJ Casper in the works.
Despite his television fame, Jon remains grounded, continuing to live in his hometown and emphasizing the importance of keeping it real with people.
He works Sunday and Thursday nights, as well as half days on Fridays and doesn't consider himself a "celebrity DJ." Instead, he views his gigs as celebrity appearances where he happens to DJ.