Bindi Irwin and Robert Irwin are mostly known for continuing the work of their late father Steve Irwin, known as "the crocodile hunter".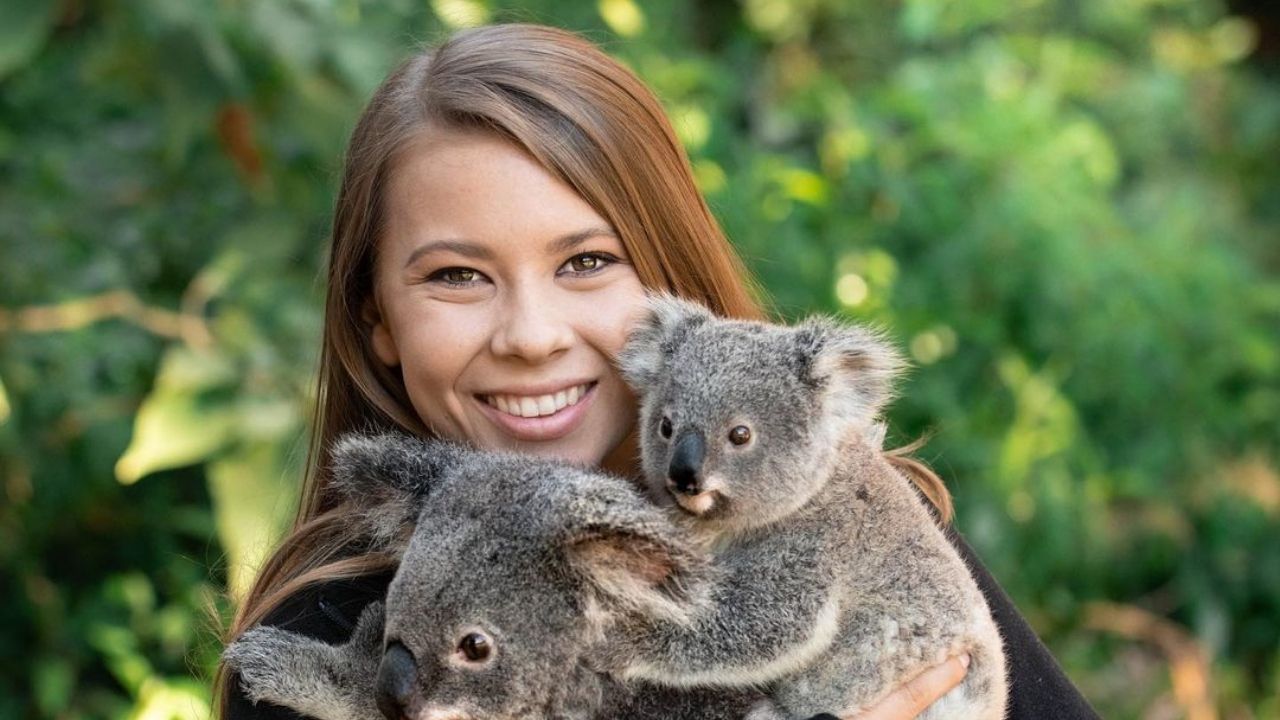 Steve Irwin created a name for himself through his way of "speaking" to animals and taming them, and left his family a legacy of working with animals and towards helping and understanding animals.
He was stung right through his heart by a stingray when Bindi was just 8 years old, and Robert was only three.
Bindi kept her father's legacy alive through her endless contribution to the animals of Australia, Africa and America.
Read on to see the work of Bindi Irwin, as well as learn some details about her personal life.
Is Bindi Irwin vegan?
Even though Bindi has never actually labeled her diet as vegan or vegetarian, she did mention having plant-based meals throughout the day.
She also refused to eat animal parts while appearing on the popular show titled "I'm a Celebrity: Get Me Outta Here".
Bindi even launched her own line of vegan and cruelty-free candles, which is another sign she might be leaning towards a vegan diet.
Bindi Irwin has dedicated her entire life to the Zoo
Bindi Irwin often says that having spent the entire 8 years with Steve Irwin is a privilege, and she's very grateful to have known him.
Raised amongst animals and humans who adore each other very much, Bindi and her brother Robert were taught the same.
They are both in love with animals, all species and kinds and sizes.
After the tragic incident in 2006 when her dad Steve was stung by a stingray and passed away, Bindi decided to never let go of the animal kingdom her father had raised.
The Irwins live in Australia and they have devoted their lives to the Australian Zoo, including Bindi's husband Chandler.
Chandler Powell and Bindi Irwin met in 2013, and got married in 2020, as they had a small, lovely ceremony at the Australian Zoo.
The two have since welcomed a baby girl, and three of them always spend time at the Zoo, feeding and taking care of thousands of animals.
Bindi Irwin has also had several TV shows which represent her battle with global environmental issues.
For example, from 2007 to 2008, Bindi led a TV series titled "Bindi the Jungle Girl".
In 2012, she created "Bindi's Bootcamp", and "Steve Irwin's Wildlife Warriors".
Bindi and her husband Chandler have been hosts of "Crikey! It's the Irwins" since 2018.
Vegan lifestyle amongst the celebrities
Vegan and vegetarian lifestyles have been increasingly popular in the last couple of years, with many celebrities switching their diets for various reasons.
Some of them are animal rights activists trying to improve the world, others are simply trying something different and healthy.
Amongst the celebrities, we can name a few vegans whom you've definitely heard of – Beyonce, Simon Cowell, Miley Cyrus, Ariana Grande, as well as Will.i.am and Erykah Badu.