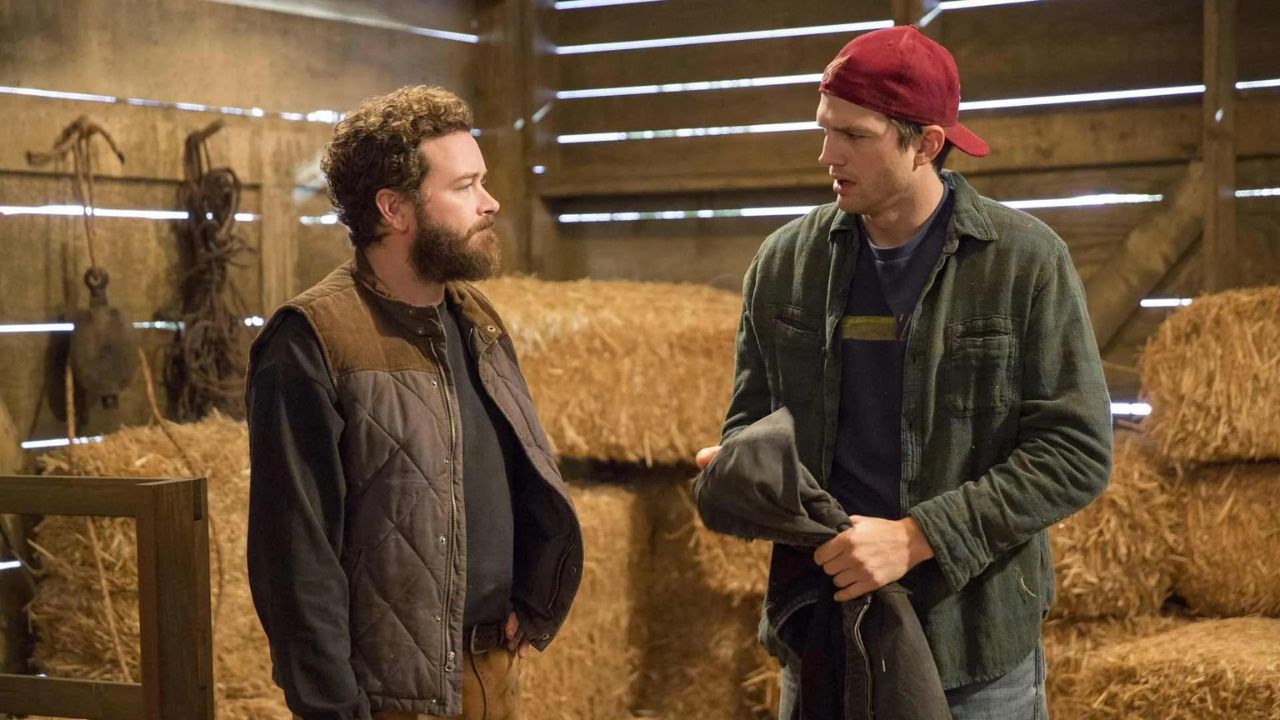 Ashton Kutcher and Mila Kunis, alongside over 50 others, vouched for Danny Masterson in letters to the judge during his sexual assault trial, as revealed by court documents seen by Variety.
The couple, who have two children, were co-stars with Masterson in the long-running "That '70s Show." They all shared the screen again in Netflix's "The Ranch," but Masterson exited the show amidst assault allegations in 2017.
The letters from Kutcher and Kunis sought leniency in sentencing for Masterson, who could have faced up to life in prison. While his defense aimed for a 15-year minimum sentence, Masterson was ultimately handed the maximum: 30 years to life, in Los Angeles. He can apply for parole at age 77.
In Kutcher's letter, he described Masterson as a "role model." Kunis also spoke highly of Masterson, highlighting his "outstanding character."
Kutcher wrote, "I understand the court has found him guilty of two counts of rape, and the victims are seeking justice. However, I hope my testimony about his character is considered during sentencing. I genuinely believe he isn't a continuous threat to society. The idea of his daughter growing up without her father seems like another injustice. Thank you for considering my words."
Kunis added, "I can't stress enough how much I believe in Danny Masterson's incredible character. He's been a positive force in my life and for many others. His commitment to a drug-free lifestyle and his genuine concern for others truly make him a great role model and friend."
Tony Ortega, a journalist known for his coverage on Scientology and Masterson's case, was the first to share these letters in their entirety.
To give some background, Masterson was accused in June 2020 of three rape incidents between 2001 and 2003. His 2022 trial ended without a clear verdict in December. However, during his second trial this year, he was found guilty of two rape charges. On September 7, he received a 30-year prison sentence.
In a January 2023 interview with Esquire, Kutcher expressed his wish for Masterson to be cleared of the accusations. However, he clarified that this didn't mean he was overlooking the potential crimes. Kutcher had looked up to Masterson as a mentor throughout his career and hoped the allegations weren't true. "I really can't say," Kutcher remarked regarding Masterson's trial. "I'm neither the judge, the jury, the prosecutor, the victim, nor the accused. So, I'm not in a position to comment. I simply don't have the answers."
Kutcher often thinks about Masterson's child amidst all the news and articles about the allegations and trial. "One day, his child will read all this," Kutcher pointed out. He also emphasized his empathy for victims of abuse, stating, "I deeply sympathize with anyone who feels they've been harmed."
During the sentencing, the three victims in the case shared with the judge how deeply Masterson's actions affected their lives, urging for a life sentence. Masterson remained silent during his sentencing.