The movie Moonfall is set up to allow for a second sequel.
Here is everything one needs to know about the movie.
Moonfall recently premiered on the big screen, and those who have watched it know that its ending indicates a sequel will be released sooner or later.
With actors like Halle Berry and Patrick Wilson among the crew, the action, blood, and intrigues will make people want more.
The science fiction film may have received mixed reactions but considering it is the first blockbuster movie of 2022; it will bring in a lot of money.
If history is to be used, a movie's commercial success indicates whether more movies will be given the green light since money guides everything.
Many already know that its director and writer, Roland Emmerich, intended to create a trilogy, so everything adds up to the future release of a second movie.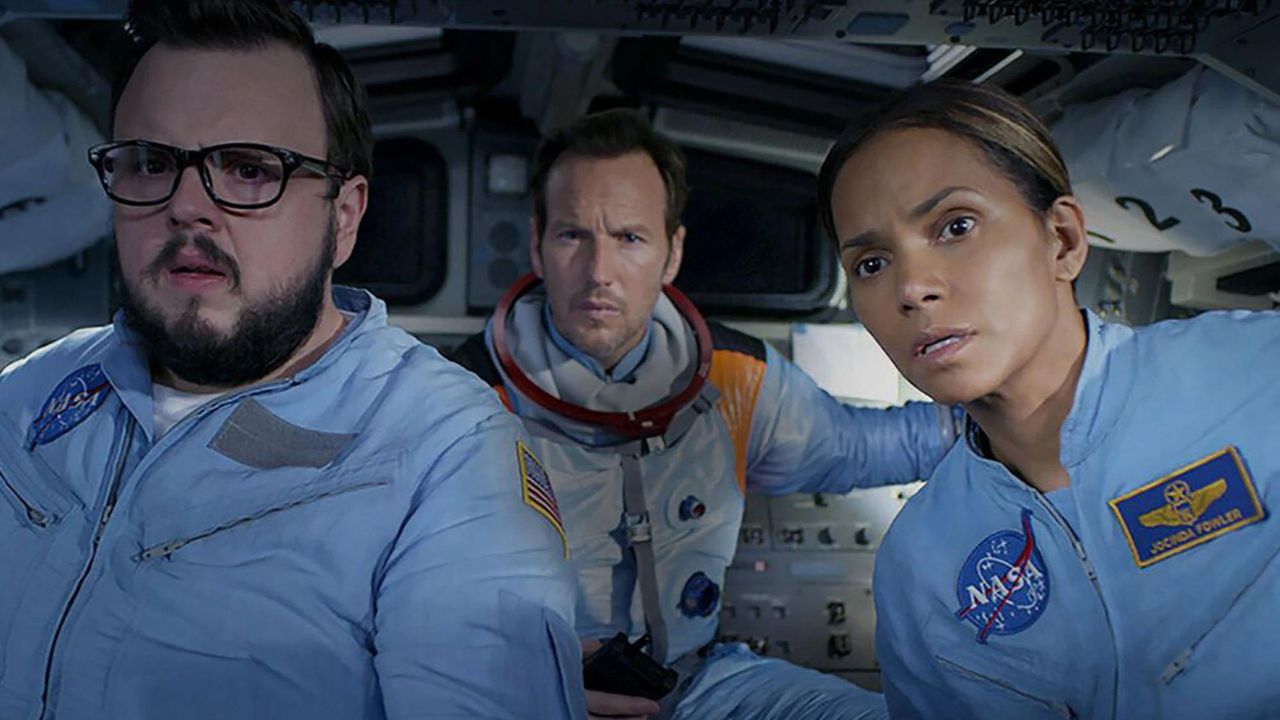 Moonfall 2 Release Date
Unfortunately, Moonfall 2 has not been confirmed, so there is no release date.
The original movie was announced in mid-2019 and later released at the beginning of 2022, meaning there are three years between filming and its theatrical release.
It may be shorter since the original movie's schedule was affected by the COVID pandemic.
Based on this timeline, the sequel would not be released until the later periods of 2024.
If Moonfall 2 is confirmed and announcements are made, one can assume Lionsgate will move fast and look to begin working on it as soon as possible.
Regardless, fans would have to wait until 2024 since there is little chance it would be released earlier.
Like the release date, other details about the movie have not been confirmed, and filming has not started.
This may show that fans are far from ever seeing its trailer or footage on its release.
Plot
Since there is no official plot, many can only assume what the storyline of Moonfall 2 will discuss.
The final scenes of the original movie set up the foundation for another sequel, and it seems there could be multitudes of harmful artificial intelligence that need subduing.
When Houseman stops the AI on the moon during the final scenes, he is integrated by the operating system and becomes part of the moon.
The OS reveals to him that there is more work, thus suggesting he is integral to future battles with more enemies.
One may guess that the two will direct their resources to other parts of the universe to try and eradicate many enemies that have dominated.
How the potential storyline would match with the turns of Jocinda Fowler (Berry) and Brian Harper (Wilson) is left to Emmerich. Perhaps the two will need human help, thus asking the astronauts to assist them in saving other planets.
Maybe Moonfall 2 would introduce other foes.
The universe is full of meta-structures.
There may be other kinds of life and some surviving members of the past, a technologically-advanced alien race who seek to be part of Moonfall.
Cast
Even though there is no tangible information on whether the original cast would act in the potential sequel, the movie ended with all three main characters alive after the incidents.
During the last scenes, Jocinda Fowler and Brian Harper make it back alive and reunite with their loved ones.
If the movie is anything to go by, the two have a knack for space exploration and cannot miss the opportunity to go on a dangerous space adventure.
It is safe to say Halle Berry and Patrick Wilson may return in the sequel if the opportunity to go to space provides itself.
Neither of them is a stranger to the movie, so this could be their next long-term project.
This is all that is known, and additional information will be updated.