Rarely will you go through the linguistic path without coming across Naom Chomsky, who is regarded as the father of modern linguistics.
Valeria Wasserman is popularly known as the second and current wife to Naom Chomsky.
Although she gained more limelight after her marriage to Naom Chomsky, she is a multi-talented woman with her own command in the professional space.
This article aims to expound who she is and her proficiencies as a legal expert, analyst, translator, and entrepreneur.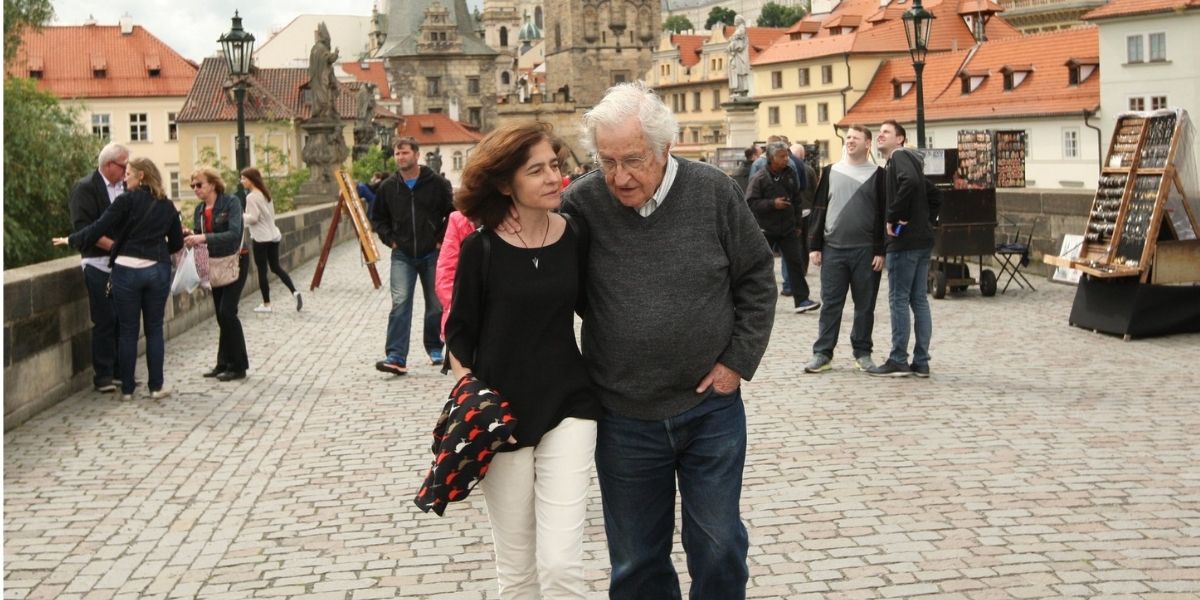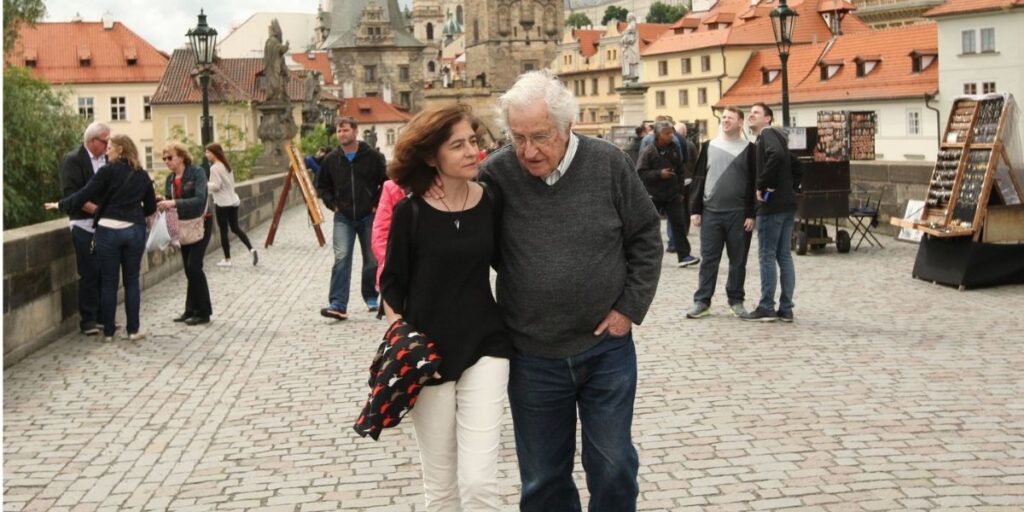 Early Life and Education
Wasserman was born in 1963 in Brazil. However, a better part of her early life is still unknown, and there is little information about her family background.
Valeria has a major in law studies from the Universidade Federal Fluminense, and a certificate in Portuguese and English languages from Pontifícia Universidade Católica do Rio de Janeiro.
Valeria graduated from law school in 1986 and acquired her language translation certificate in 1988.
Further, she joined Universidade de São Paulo, where she studied capital market analysis.
Career
Valeria's first law practice was in Unibanco, which was a famous bank in Brazil. She became the bank's investment analyst in 1992. She worked in Unibanco, currently known as Bank Itau, since its merger in 2009 for three years. In 1995, she moved to Corey R. Cutler, where she worked as a legal claims assistant.
RECOMMENDED: 10 Facts about Eleanor Ayer
In 1997, she was hired by Ralph A. Donabed law offices, where she worked for eight months as a legal assistant before taking a two-year break.
Later in 1999, she joined Intentia software company as an assistant in charge of supply chain management, customer relationship management, and asset management.
In 2001, Wasserman decided to diversify to print translation, where she served as the director's assistant in the National Association magazine Publishers for about three years.
Valeria established her company, Little Faces LLC, in July 2006. However, the company is reported to have been inactive, and in July 2009, she was hired at Artventures Cultural Projects, where she worked as a translator in English and Portuguese.
Relationship
Valeria is married to Naom Chomsky, one of the most famous political commentators, social justice advocates, logicians and philosophers.
The couple got married in 2004. Chomsky's first wife, Carol Doris Schatz, passed on in 2008 after 58 years of marriage. Valeria acts as a stepmother to the three children left behind by carol.
Naom Chomsky joined the University Of Pennsylvania when he was 19 to pursue mathematics, philosophy, and linguistics. Later, he received a doctorate from Harvard University for his transformational grammar in 1955.
He started his career as a professor at the Massachusetts Institute of Technology as an assistant professor.
Later, he became a laureate professor at the University of Arizona in 2007. He is considered to be the father of modern linguistics, a renowned defender of anti-imperialism and socialism.
Networth
Valeria Wasserman prefers to keep her life private and not much about her net worth is available. But, reports hold that she could be earning about $20.11 per hour as a translator. However, her husband Naom Chamosky's net worth stands at $5 million.