Scott Disick has long been one of Hollywood's most controversial playboys. From the begging of his career, the public was always interested in his hectic love life.
Fans thought he had finally found his true love in Kourtney Kardashian, who is also the mother of his kids. When the couple broke up in 2015, fans were in disbelief and thought that they would get back together very soon.
This didn't happen and Scott moved on to dating other women. But who is he dating now? Let's check it out.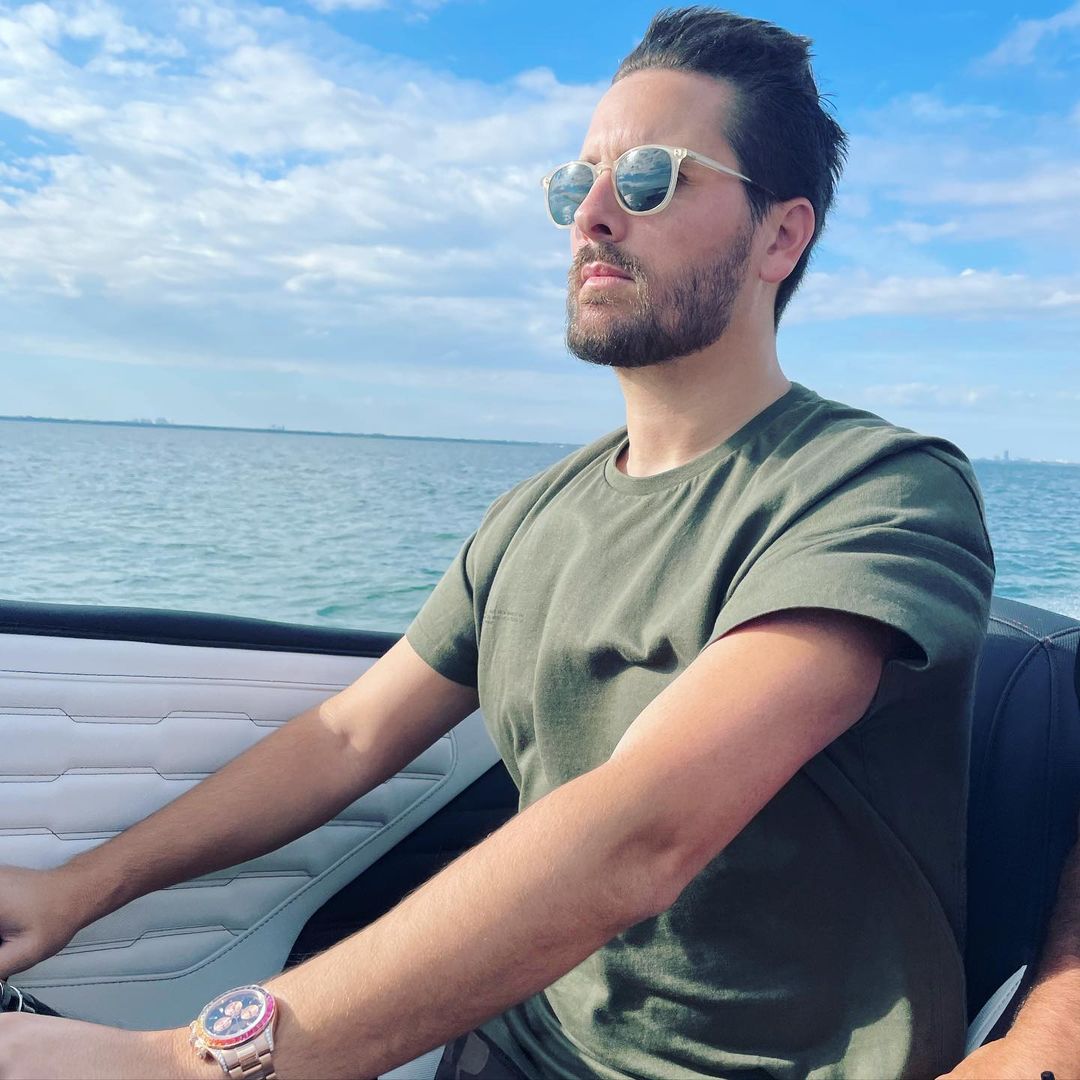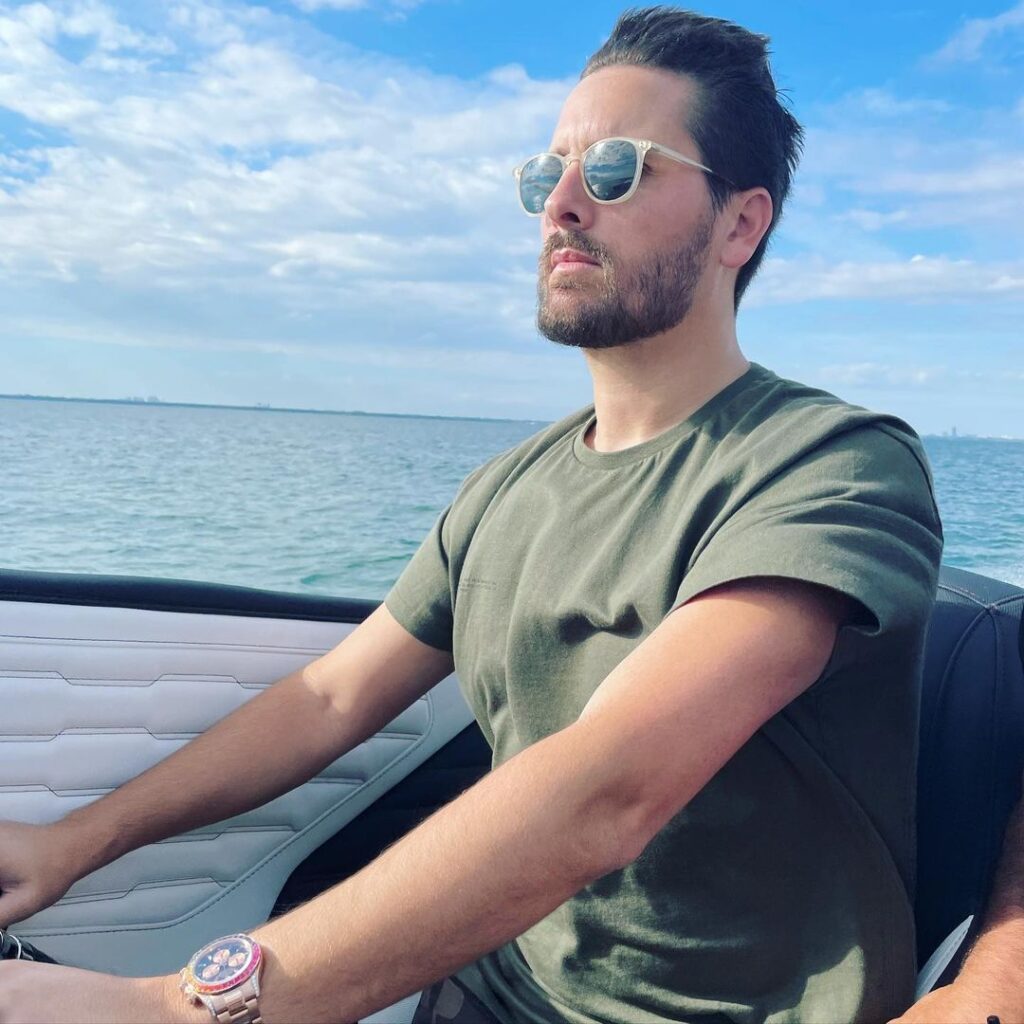 Scott Disick is an American media personality and socialite, born in Eastport, NY, on May 26, 1983.
He is best known for his appearance in the main cast of the popular reality show "Keeping Up with the Kardashians" and its spinoffs.
But apart from his role on the reality show, Scott keeps himself busy with other ventures. He's got his own clothing brand and multiple vitamin companies, and on top of that, he also invests in nightclubs.
Scott's first appearance on "Keeping Up with the Kardashians" was back in 2007 alongside his girlfriend at the time, Kourtney Kardashian.
He appeared in every season of the popular show and even starred in a couple of spinoffs such as "Kourtney and Kim Take Miami" and "Kourtney and Kim Take New York."
RELATED STORY

What Does Scott Disick Do For A Living? He Make Millions Every Year
Apart from "Keeping Up with the Kardashians," Scott is also a high-profile nightclub personality. From his nightclub appearances in the US, Canada, and the UK, Scott has earned roughly $400,000.
He began his clothing line in 2018 called "Talentless," the name was based on the criticism he received about how everybody that has been on reality TV has no real talent.
His clothing line is mainly focused on t-shirts, sweatshirts, and sweatpants, and the cool thing about it is that 3% of the profits go to the non-profit organization Fuck Cancer.
Scott's Disick dating history
Before we move on to the present, let's check out the ladies that Scott has dated so far.
Kourtney Kardashian (2006-2015)
Dating Kourtney Kardashian is what first drew the public's attention to Scott Disick.
Scott and Kourtney met in 2006 at the party hosted by Joe Francis in Mexico, the founder of Girls Gone Wild.
Their relationship quickly became interesting to audiences after the premiere of "Keeping Up with the Kardashians."
After their breakup in 2015, there were speculations that the main cause was Scott's infidelity. In 2021, some new things came to light during the "Keeping Up with the Kardashians" final season reunion.
Kourtney revealed that Scott's drug problem was the main reason for their breakup. "The infidelity, I only knew about it at the end, so I think the substance abuse was the real deal-breaker," Kourtney said.
RECOMMENDED

Has Kourtney Kardashian Ever Been Married?
Sofia Richie (2017-2020)
Sofia and Scott dated on and off for three years, but the problem occurred when Sofia gave him an ultimatum regarding his relationship with his former girlfriend and mother of his children, Kourtney.
"I wanted to give it one more try, but Sofia was very persistent in trying to cut Kourtney out of my life. She is the mother of my kids and my kids are my life. They are the only family I have and I couldn't understand what she was doing," Scott said in an interview.
Who is Scott dating now?
As of 2021, it seems that Scott has found his new love, a 14-year younger British model Hanna Cross.
The pair was first linked on November 8, 2021, after being spotted at Nobu in Malibu. Despite them trying to stay under the radar and Scott wearing a baseball cap and a hoodie when spending time with the young model, the paparazzi managed to catch them together.
Some fans think that their relationship isn't very serious, considering the fact that Scott just got out of one recently.
Scott isn't Hanna's first public relationship; she was seen dating the son of David Beckham, Brooklyn Beckham, briefly in 2019.
So the answer to who is Scott dating now is – Hanna Cross, a beautiful and young British model. Will the relationship last this time for Scott? We will have to wait and see.