Halle Berry is so much in love due to her lovely relationship with Van Hunt, which she loves to show on social media.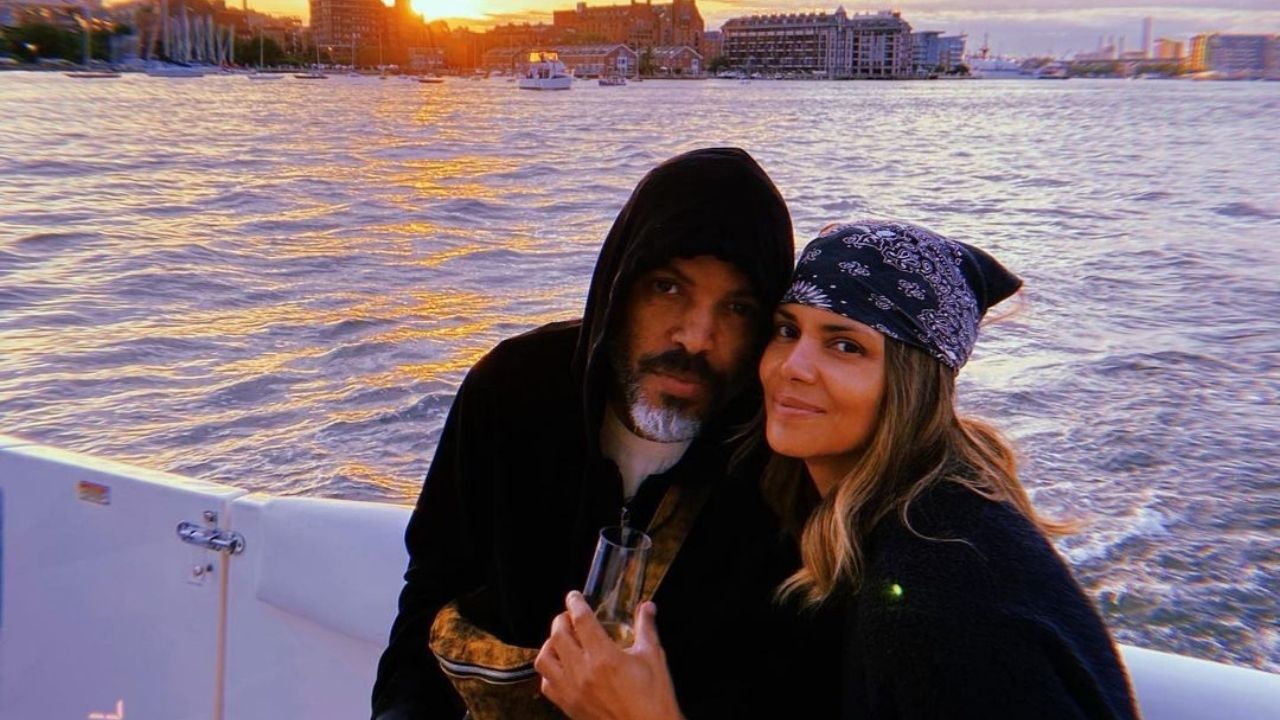 The actress has been in three previous marriages from which she has two children, Maceo and Nahla. In 2020, Van posted a photograph of them together for the first time. Halle would later confirm that they were in a relationship after teasing her fans that she had found a new man.
A source later confirmed that Hunt was fantastic and caring towards the actress, indicating that he was so serious about their relationship.
She Was Forced to Defend Her Dating Life
The actress was forced to defend her dating life when someone stated that she could not keep a man. She responded by writing, "Who said I wanted to keep them? I'm all about living your best life; if you make a wrong move, course correct and re-spin and start again!"
The couple showed off their affection during the 2021 Academy Awards. Van seemed so much in love with Halle, and it was adorable to see how loving they were. They then posted a photo of them holding each other on the beach. The caption read, "The moments that matter most…"
The actress gushed all over him during her birthday through social media, stating, "After the year we've all had, my heart is full as I'm grateful to see this August 14th.
In the midst of the storm, I've managed to create happiness, find more peace, and feel freer than ever! Finally, I'm exhaling!"
The post had a video of the actress with her head out the car window as it sped. She also stated that Hunt celebrated with her and gave her a unique surprise. Who is Van Hunt?
Who is Van Hunt?
Van Hunt went to Morehouse College and later dropped out since he felt he was terrible in class. He is from Ohio, and he is a multi-talented musician.
He has produced and written songs with names like Dionne Farris, Cree Summer, and Rahsaan Patterson. He released his debut in 2004. He received a Grammy nomination in 2004 and later won in 2007 for Best R&B Performance By A Duo Or Group With Vocals. He has also toured with major artists like Kanye West and Mary J. Blige. He is a father.
Relationship Timeline
August 2020
Berry gave hints about her new relationship when she uploaded a photograph of her in bed with someone. Her Instagram post read, "Thank you for all the beautiful birthday wishes from my friends and my very supportive and loyal fans! You ALL helped to make my birthday extra special ♥️."
September 2020
The actress and the artists made their relationship public after she uploaded a picture of her in a shirt written Hunt's name. The post read, "Now ya know… ♥️🦶🏽."
February 2021
While celebrating Valentine's Day together, Hunt wrote, "Smilin' cheek to cheek. happy Valentine's eve." In the same month, source stated that Halle felt that Hunt was the one for her. It also said that she felt comfortable settling down with him.
May 2021.
Berry posted a picture of them kissing with the caption, "We do this thing called whatever the f–k we want! 💋"
November 2021
In a joint interview, she discussed why Hunt stood out compared to her past partners. She revealed, "When you're loved and supported as a woman, everything changes. The day looks brighter, and everything looks better. Your opportunity seems limitless … That's what's happened." Hunt stated, "It makes me feel warm and fuzzy, that's for sure."
January 2022
The couple stirred marriage rumors after the actress posted a picture of them kissing inside a chapel. She later revealed it was a joke, and she intended to wish her fans a happy new year.
She wrote, "We were just having some New Year's Day fun! People clearly don't swipe as much as we thought they did. 😂 Thank you for the well wishes, though', it really touched our hearts. Now it's OFFICIAL, and the internet is no longer undefeated 😜 #nomoreswipes4me #Januaryfoolsday."
March 2022
There have been discussions of an engagement, with sources claiming that Hunt could soon ask Berry for her hand in marriage. The source revealed, "Before they started dating, Halle told friends she would never get married again, but things have changed because she feels [Van] is her soulmate. … Halle is ready to make this fourth marriage her last."
April 2022
The actress celebrated their anniversary by uploading a picture of their celebrations. She wrote, "On Wednesdays, we drink pink,. Happy anniversary VanO."