What happened to the man who was on top of the music world in 2013?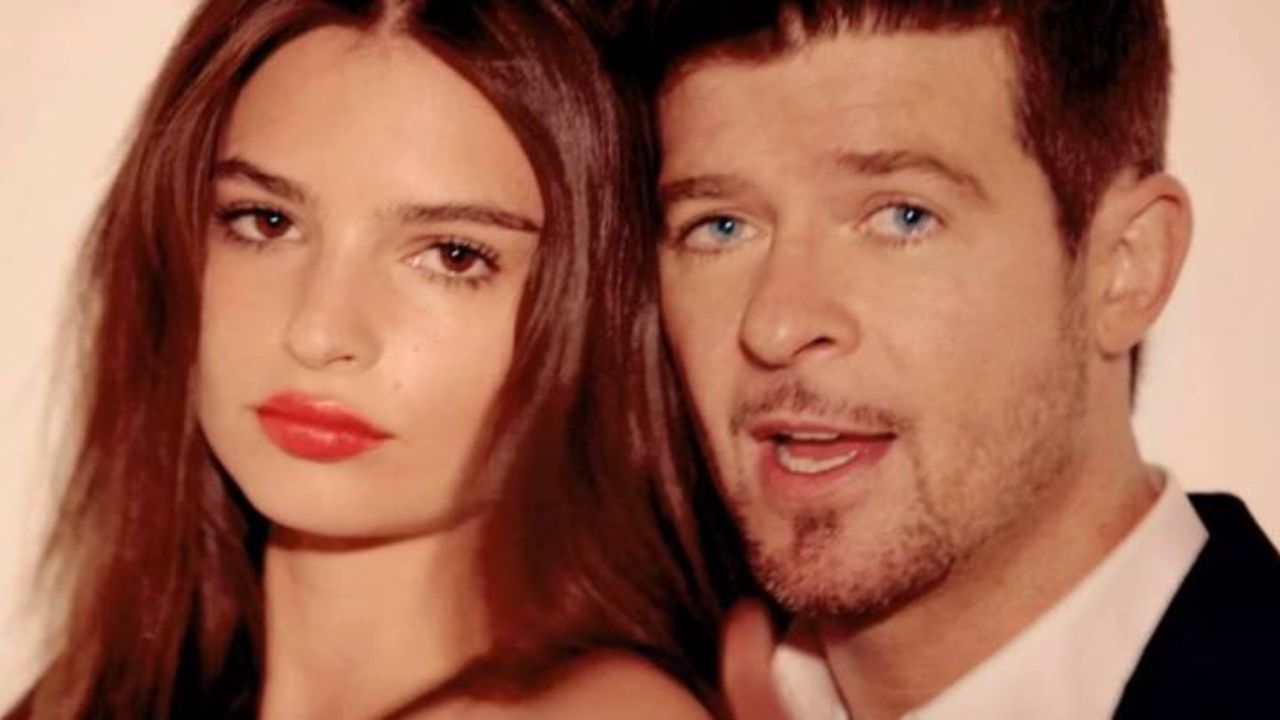 Robin Thicke took the top charts by storm with his hit single "Blurred Lines" almost a decade ago.
Since then, little to no good news came to us about the American singer and he has suffered severe backlash for the lyrics and messages in the song.
So, what happened to Robin Thicke and what's he doing nowadays?
'Blurred Lines' Song Controversy
Robin Thicke was catapulted into stardom after his collaboration with Pharrell Williams in 2013.
The song they made, "Blurred Lines", went on to be number one for 90+ days in the US and sold more than 10 million copies.
But, as time went on and people started paying attention to what he was actually saying in the song is when things started going downhill.
The lyrics were enough to label him a misogynist and the video didn't help him either.
With lyrics like "I know u want it", Thicke became a synonym for "toxic masculinity".
And, there is also his MTV performance alongside Miley Cyrus.
The performance was so controversial that it went down as one of the most tweeted moments in music history.
The problems didn't stop there for the 44-year-old American-Canadian. Supermodel Emily Ratajkowski accused him of sexually assaulting her on the set of Blurred Lines alongside everything.
The set featured the 30-year-old model and two more female models alongside Pharell, Thicke, and T.I.
On the previously mentioned set, all of the women were half naked while the men were fully dressed.
Emily accused him of grabbing her breasts on the set while singing the lyrics "I know you want it" and also of glorifying "rape culture". She has talked about this in her book "My Body".
The director of the video also saw these actions and confronted Robin about them. She stated that she screamed at him and was in shock.
Both the model and the director said that he was intoxicated at the time of filming.
Emily said that Robin destroyed every form of female empowerment with his actions on the set that day to which the singer gave a "halfhearted" apology.
The drama doesn't stop there. In 2015 he was sued for copying Marvin Gaye. Marvin's children were awarded over 7 million dollars as the case was ruled in their favor.
Divorce with Paula Paton
With all of this going on with his public life, his private life wasn't going all that well either.
He had been married to Paula for 21 years and the marriage began to fall apart.
As everything around him was burning down he started using painkillers more and more.
At first, he used them for his back, but then he started using them for everything but his back.
In 2014 Paula filed for divorce. The heartbroken singer even made an album for her, but failed to bring her back.
What Is Robert Doing Nowadays?
The singer today is a new man. The entire backlash has made him learn and grow as a human being.
It wasn't easy for him after losing his father and his house burning down, but he took steps in a positive direction.
He has moved his focus on finding good things in people and started working as one of the judges in "The Masked Singer".
Robin now tries to help the contests not to make the same mistakes that he did.
Now, he is married to supermodel April Love Geary and they are awaiting their 3rd child together. He is still in music, producing and collaborating with other artists.