Katie Flood is a New Zealand native who has always had a passion for traveling and going on adventures.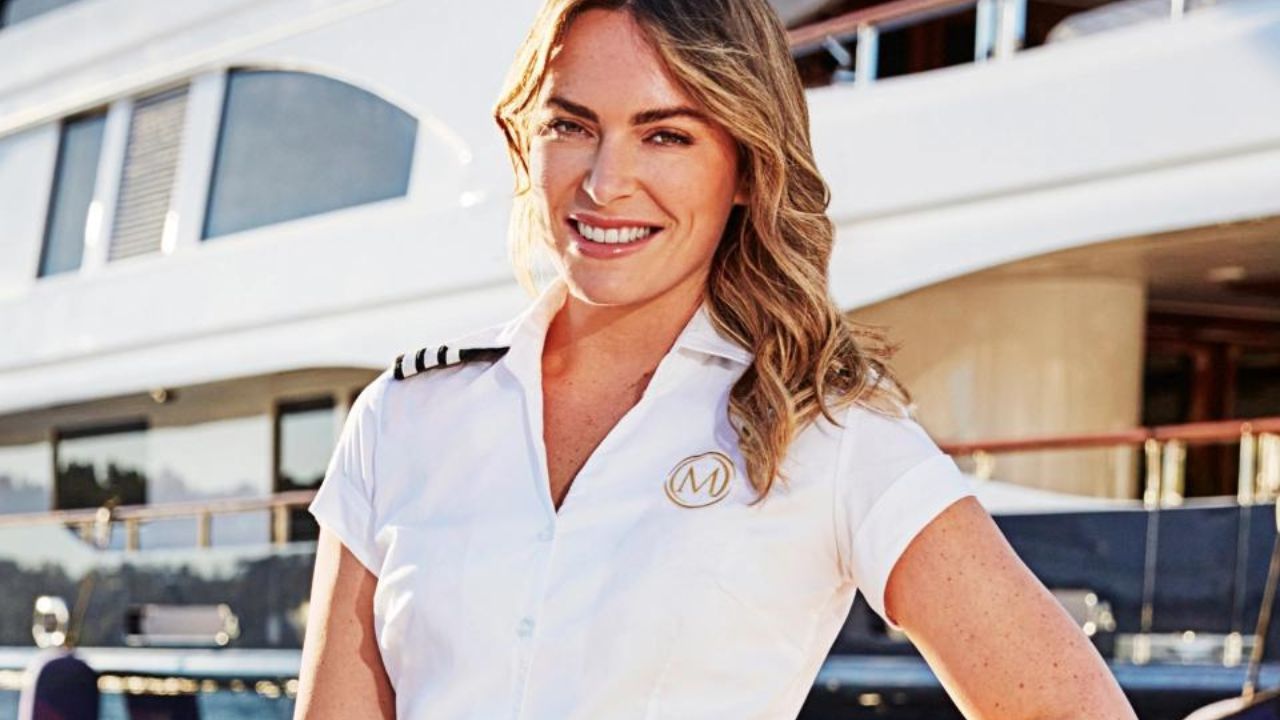 She has worked in the yacht industry for more than six years, and during that time, she has grown into a perfectionist who is always adamant about details and has a positive work ethic.
With her experience in various yachts, she is familiar with dealing with charter guests and demanding owners.
No matter the challenges she faces, she is always meticulous and flawless.
Despite all the experience, what happened to her in Below Deck Mediterranean?
Real Reason Katie Flood Took a Break From Yachting
She stated that her mental health was declining.
During an interview on her experience in the show, she revealed that she took a break since the job was so demanding.
She admitted she was always anxious, and the industry demanded a lot from not only her but everyone who works in the industry.
Being in the show aggravated her anxiety.
As many of the fans know, the crew is always working with limited time for rest.
Flood stated that her time on the show was busy compared to other experiences she had while working.
This made her go through a lot mentally.
When the season came to an end, she felt she was not happy and felt miserable.
She did not have time to work on herself, and there was no time to engage in positive activities since all they did was work or travel by sea.
She went on to reveal that she lacked time to grab a coffee or call her loved ones.
Flood also complained about the poor internet connection experienced while traveling, which made it difficult to interact with those closest to her.
Troubled Relationships
Another issue that made her quit the show was her love relationships while on board.
She admitted they were exhausting since she had gone through two breakups with a former member, Jack Stirrup.
Their breakup always occurred when she was going into the charter.
She tried putting on a happy face, but inside, she always felt like she could cry.
She also started a relationship with a chief officer, but it went wrong when he tried making out with one of her stewardesses.
She confessed, "It was so hard for people not to realize when we were not in a good place.
You have to keep it together.
But then, like he tried to kiss one of my stewardesses. It was f***ed."
The fact that she shared a cabin with him made the situation worse.
Katie revealed that taking a break from the show was good for her since a lot had happened to her, particularly the subsequent months after leaving.
She revealed she felt much more confident and stronger than she was.
She Enjoys Traveling
Since she stopped appearing on Below Deck Mediterranean, she still works in yachts, and according to her Instagram profile, she traveled to various destinations after the season ended.
After her getaway, she posted a photo in 2020 of her enjoying the sunset in St. Thomas.
She then proceeded to the US, where she got to work with Chef Mathew as a chief stew.
Other destinations she went to after the show include Panama, Alaska, Los Angeles, Costa Rica, and Mexico.
It seems Flood is really enjoying her time since her Instagram account shows her enjoying helicopter rides, traveling to different destinations, and smiling a lot as she poses for selfies in various locations.
By the look of things, it seems she will not be returning to reality show any time soon.