Rumors of Joss Whedon's toxic behavior while shooting Justice League have gained traction recently.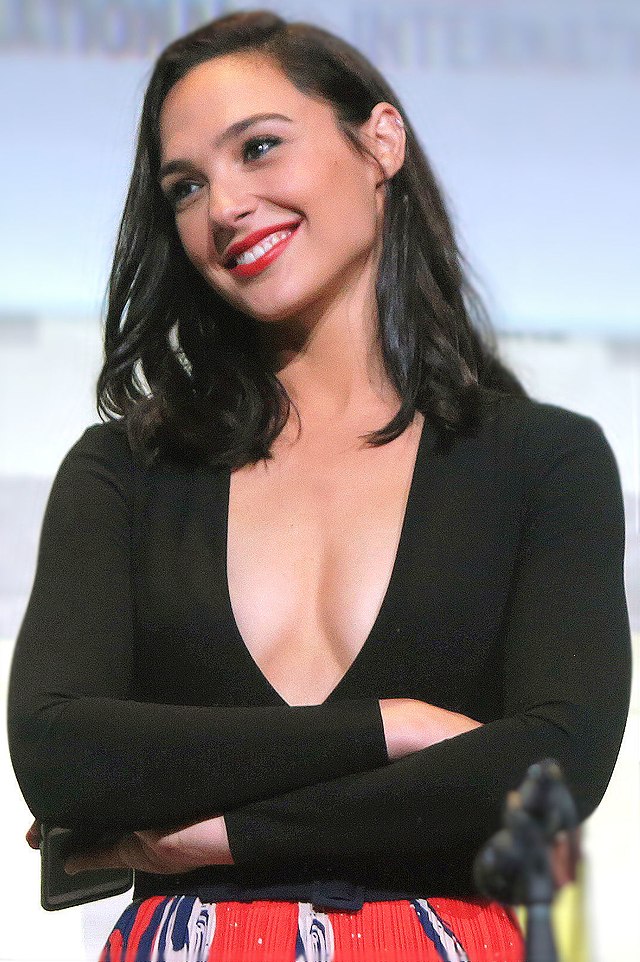 Gal Gadot was the most recent actor to make these allegations about Whedon. In an interview with N12, the Israeli news outlet, Gadot sparked claims that Whedon had threatened her.
"He kind of threatened my career and said if I did something, he would make my career miserable. I handled it on the spot," she claimed.
But what happened between Whedon and Gadot? Read on to find out more!
Gal Gadot didn't waste time getting into details about her relationship with Joss Whedon. She revealed that he threatened her career while they were reshooting Justice League.
While the actress has never shied away from talking about her experience with Joss, she's never been so sincere and open about the implications of Whedon's behavior on her career.
READ: Gal Gadot Net Worth
"I was shocked by the way that he spoke to me," the actress revealed. "You're dizzy because you can't believe this was just said to you. And if he says it to me, then obviously he says it to many other people."
Furthermore, Ray Fisher, her co-star in Justice League, also made allegations about Joss's attitude.
Other stars from the director's TV shows like Buffy the Vampire Slayer and Angel have lamented toxicity.
What are the allegations against Whedon?
Both Ray Fisher and Gal Gadot have made damning allegations against the filmmaker.
Fisher publicly voiced his dissatisfaction with Joss's attitude and how the company handled the issue entirely.
While the comments made against him were out there, the filmmaker declined to comment.
Gadot also admitted that she wasn't on set when Fisher made his allegations against Whedon.
"I wasn't there with the guys when they shot with Joss Whedon—I had my own experience with [him], which wasn't the best one, but I took care of it there and when it happened. I took it to the higher-ups, and they took care of it," Gadot revealed. "But I'm happy for Ray to go up and say his truth."
Who is Whedon
Whedon is a renowned filmmaker in Hollywood. You might remember him for his famous works, such as Marvel's The Avenger in 2012 and Avengers: Age of Ultron in 2015.
He later took over the production of Justice League from Zack Snyder in 2017 after the revered director suffered some personal issues.
Warner Bros. hired Whedon to make massive reshoots and rewrites of the original film. However, what he made failed to resonate with critics and the box office.
Fans also led a campaign against the film and demanded a release to capture the original Snyder version.
The Hollywood Reporter famously reported the allegations against Warner Bros. management and Whedon. It also covered Gadot's conflict with the filmmaker.
According to reports, Gal Gadot and Joss Whedon clashed on many occasions regarding the filmmaker's view of Wonder Woman.
Some included "issues about her character being more aggressive than her character in Wonder Woman. She wanted to make the character flow from one movie to the next."
What Happened Between Joss Whedon and Gal Gadot
According to reports, Gal Gadot and Joss Whedon fully clashed when Whedon forced the actress to record lines she wasn't comfortable with.
When she pushed back, the director allegedly threatened her career and threw smack at Patty Jenkins, the Wonder Woman director.
"Joss was bragging that he's had it out with Gal," an eyewitness on set revealed. "He told her he's the writer, and she's going to shut up and say the lines, and he can make her look incredibly stupid in this movie."
RECOMMENDED

What Languages Does Gal Gadot Speak?
However, when asked about this, Joss declined to comment. However, Gadot stressed that she had an issue with the director, and Warner Bros promptly handled them.
The investigations into their spat by Warner were concluded in a few days. Following the investigations, Warner Bros. revealed that actions had been taken.
However, the extent of these sanctions was not revealed to the public.
"I know that they've done a very thorough investigation, even just by how much time I spent with them," Gadot said. "I don't know what [remedial action] means either. I'm curious to know what's going to be the outcome."
Well, there you have it, folks. Could you ever imagine wrangles between the most talented actresses and the directors?