When a person gets involved with a celebrity, it's only a matter of time until they're in the news.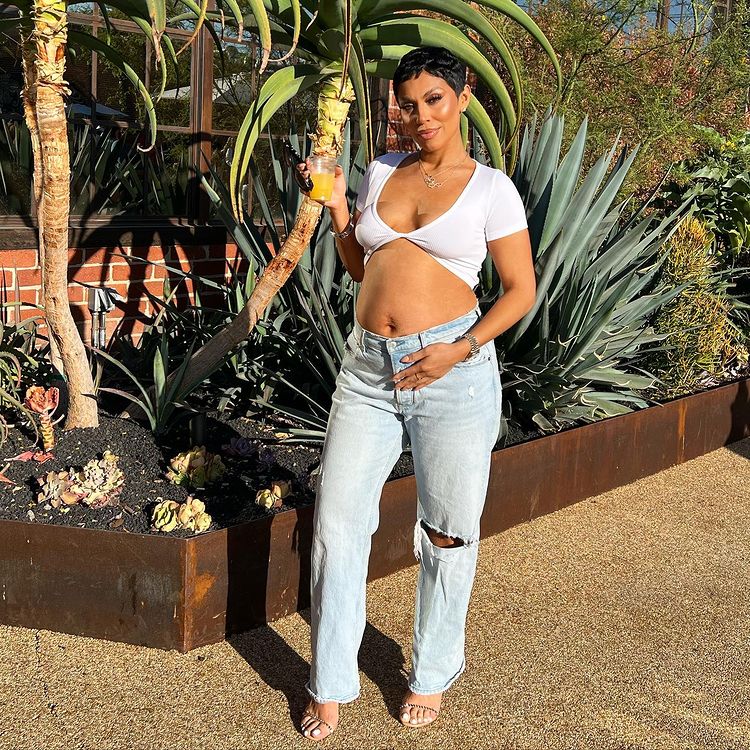 After she welcomed twin boys with Nick Cannon in June 2021, she is now experiencing this situation.
In June 2022 Abby revealed that she is expecting her third baby with Cannon.
Even though she is commonly referred to as Nick Cannon's girlfriend, there is much more to her than that.
What Does Abby De La Rosa Do For A Living?
De La Rosa is an international DJ, entrepreneur, and broadcast professional.
She used to be a part of the entertainment business long before she began dating Nick Cannon.
De La Rosa presently hosts a daily radio program on Real 92.3 in Los Angeles.
As a DJ, she has performed at events worldwide, having received the opportunity to do so.
As of 2022 Abby De La Rosa net worth is estimated at $500,000.
The DJ has accomplished a lot in her life, but it hasn't always been smooth. She mentioned that she has anxiety in a video clip on her Instagram story.
The international Dj said that she needed Teddy, her registered service dog, to ease her nerves. Unfortunately, Teddy left us unexpectedly in 2021.
You can only hope she gets a better grip on her nerves with the twins in the picture now!
RELATED STORY

Is Nick Cannon From a Wealthy Family? Was He Born Rich? It's Complicated
Personal Life
Did you know that De La Rosa is a true California native?
According to what we've learned, she was born and raised in Los Angeles, and she still resides in the region. After graduating from high school, she enrolled in a broadcasting institute in the area. Abby loves going out and seeing all of California has to offer, much like many residents of southern California.
The now 31-year-old loves to sing with her children, and is determined to get in the groove with them. Music has played an essential role in Abby's life, and she wants it to do the same for her children.
The entertainer started an online group called Club Tummy, where there are photographs and videos of herself playing music for her twins. Sometimes she puts on headphones directly on her stomach so they can really feel the vibrations.
De La Rosa is a free spirit who enjoys spending time out in the world. She isn't afraid to venture outside of her comfort zone, and she's all about trying new things. Abby is always ready to have a good time, from zip-lining and swimming with dolphins to visiting other countries.
Even though the entertainer is aware of how much interest there is in learning all there is about her, she prefers to keep her personal life private. Outside of the fact that she's expecting and dating Nick Cannon, Abby has yet to reveal much information about her personal life.
It's understandable why she'd want to keep her business out of the streets because we've all witnessed how the media may tear people apart. She's someone who prefers to be optimistic; therefore, it's no surprise that now that she's expecting, she's attempting to remain as stress-free as possible.
Career
In 2015, De La Rosa began her career at iHeartMedia as an on-air personality. She currently runs a Masked by la Rose company, where she sells reusable and washable face masks. Face Masks are also available for purchase through her site.
If you think she is with Nick Cannon for clout, you should reconsider. She's always been a very self-reliant and independent individual.
She is the kind of woman who keeps to herself and is independent in all aspects. Masked By La Rosa is her brainchild to sell bedazzled masks to help people stay safe during the epidemic. What a sweet soul!