Nancy Pelosi became the first-ever female Democratic leader to be included in the House of Representatives and be the House's first speaker.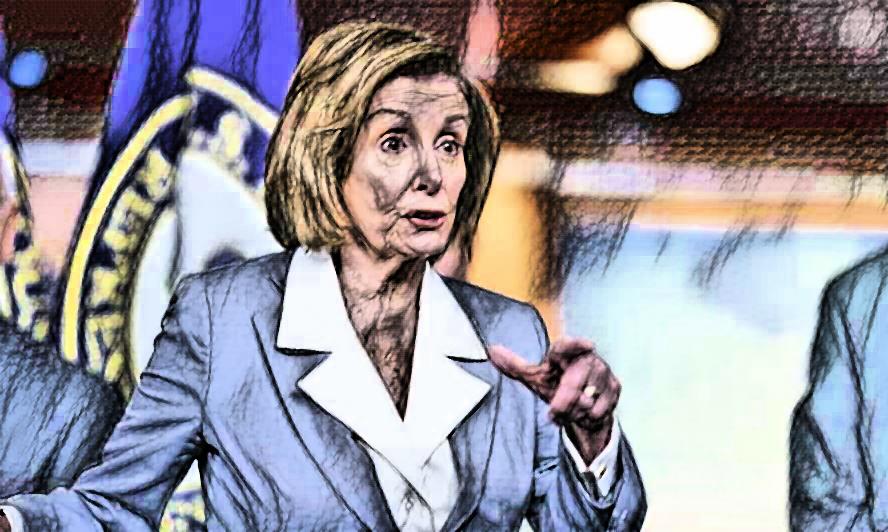 Her success wasn't just handed to her, as she faced many struggles before achieving such a huge feat.
Nancy's political career started with her volunteering; this gradually allowed her to move up in the ranks, making her land a public office position for California's Eighth District in the year '87.
She was born with the full name Nancy Patricia D'Alesandro Pelosi on the date March 26th, 1940, in Baltimore, Maryland.
Her family background is rooted in politics. Her father also served the Congress and remained as mayor of Baltimore for around 12 years.
The family tradition continued with her brother Thomas as he later served on the mayor of Baltimore's position.
Nancy got her higher education from Trinity College in Washington, D.C, in 1962. While studying there, she met her husband, Paul Pelosi.
The two hit it off and soon were married. After which, they moved to San Francisco.
The two have five children: Nancy, Corinne, Christine, Jacqueline, Paul, and Alexandra. After having children, Pelosi spends most of the time with children and gradually got back into politics. She always thought that a great deal of emphasis must be placed on home life and children's grooming.
RECOMMENDED:
While simultaneously raising a family, she volunteered for the Democratic party. Her job entailed hosting parties and helping with the campaigns. You can say that before her career in the political world, she was managing her parental duties just without receiving pay.
Pelosi worked fearlessly and slowly rose higher in the party ranks, rising her to be on the Democratic National Committee from 1976 to 1996. Besides this, Nancy also served as the state and northern chair of the California Democratic Party.
We can classify this as one of the major leaps in Nancy's career. After the smaller attempt to get into the game of politics 1987, was the year that she won public office.
As an elected member of the House of Representatives, she was also included in the Appropriations Committee and the Permanent Select Committee on Intelligence. Her agendas have always remained constant, as Pelosi has strived for increased funding for health research, remained an advocate for human rights, and was concerned about the environment.
In 2002, Nancy Pelosi was selected to be the first female Democratic leader of the House of Representatives.
This honor of being the first woman to earn this role opened up a whole new world for U.S women in politics. In the 2006 midterm elections, the results showed that Democrats won majorly in both the House and the Senate. Therefore, this provided Nancy with even more opportunity as she was chosen to be the first woman to take the post of Speaker of the House.
Even though her career has been a long-memorable one, her origins in terms of job and inspiration for her political career lie in her children. Pelosi insisted that her children and not her parents caused her to be more into politics. However, her parents can be shadowed, as she knew firsthand how to take care of the community and uphold peace and prosperity.
Now Nancy Pelosi, the grandmother of nine, still comes into work with a stylish outfit and a positive attitude wearing a ready smile. As she is the first lady to lead the Congress, she displays a certain sense of elegance and grace. Her energy makes the people excited about the Democratic party in the first place.