We've been anxiously waiting for the new MCU movie "Thor: Love and Thunder" to hit the theatres.
After the initial trailer for the movie, which was released just one month ago, Marvel Entertainment has just released another 1-minute-long trailer, which revealed many details about the plot.
Read on to find out what we're about to see in Thor: Love and Thunder.
Disclaimer: the article includes multiple spoilers.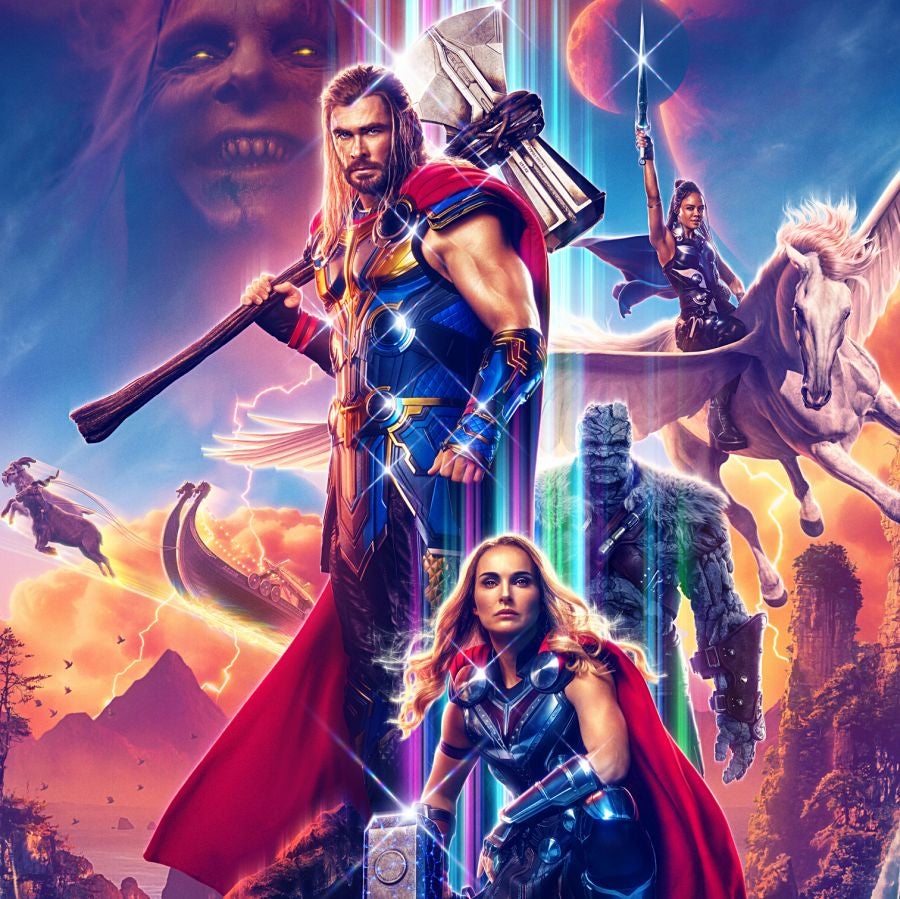 Details from the new trailer
The beginning of the trailer leaves us literally heartbroken as it reflects on many sacrifices made in the previous movies.
And then the twist happens 30 seconds into the trailer, when Thor appears to be standing in front of Gods, including Zeus. He says he's gathering his army to 'end things here and now'.
Gorr, on the other hand, is also very excited about the fight that's about to go down, giving us a hint of a terrible and gruesome battle!
Another important scene that caught fans' eye is Valkyrie falling to the ground midst battle.
Sorry to say folks, but it looks like her story's coming to an end!
Thor: Love and Thunder basic plotline
We were able to find out many details about the upcoming sequel from the official trailers, as well as from the plot leaks available online.
Basically, the most basic plotline revolves around Thor raising his godly army to fight an enemy.
The enemy he's about to fight is Gorr, a supervillain infamously titled 'God butcher'.
Another sequence in the plot leak reveals that Jane Foster and many others accompany Thor on his way to Gods, to ask for their help.
The movie outro basically paves the way for the sequel, or better yet another crossover movie in the MCU, as they show the conversation between Zeus and Hercules!
To see more about the plot leak, check this out.
Who will help Thor in the battle?
Just a couple of hours ago, Marvel Entertainment released yet another short video, which shows many characters ready to fight alongside Thor.
Amongst the characters who appear in the trailer, some of the confirmed actors include, of course, Chris Hemsworth, Natalie Portman, Tessa Thompson, and even the legendary Christian Bale, who will portray Gorr, one of the most evil villains in the MCU.