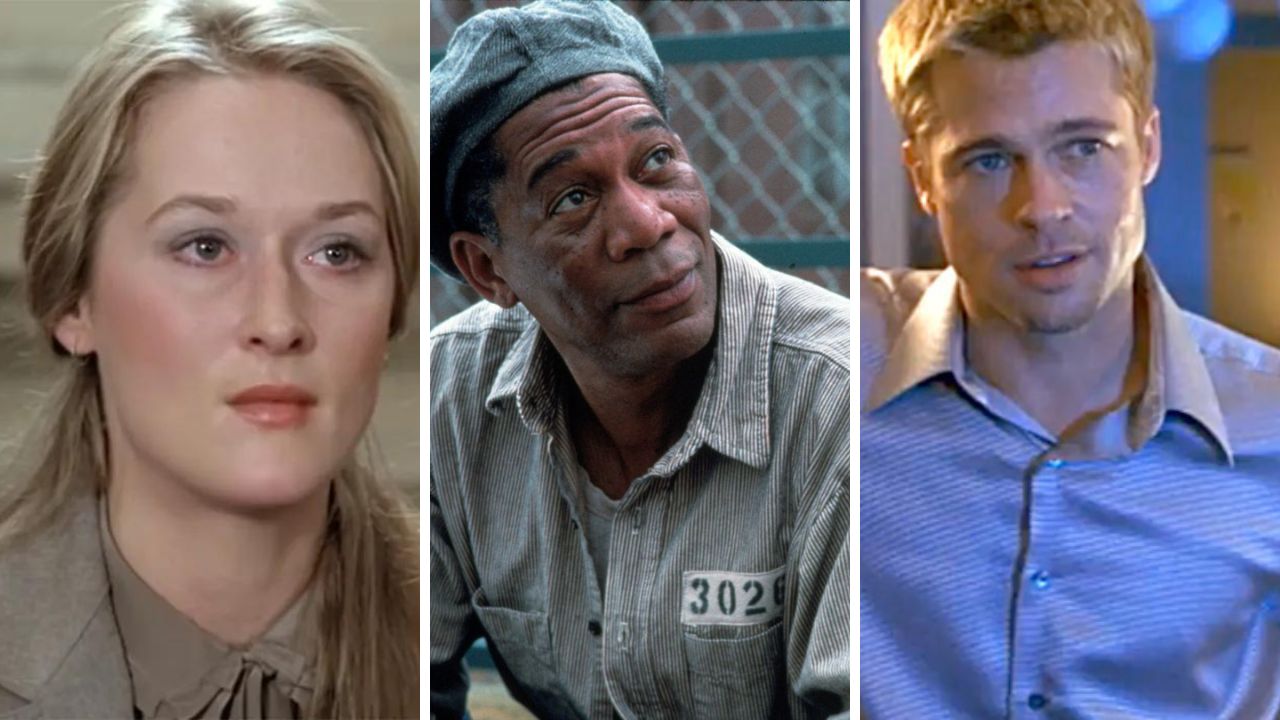 Movies often revolve around their main characters, but it's usually the supporting actors who provide the context, the emotion, and sometimes even the comic relief that make a film truly memorable.
Over the years, we've seen supporting actors steal scenes, make us laugh or cry, and sometimes even overshadow the lead.
Here's a look at some of the best supporting actors of all time, performers who've taken their roles to the next level and turned them into something unforgettable.
The Chameleons: Philip Seymour Hoffman and Meryl Streep
Philip Seymour Hoffman had an undeniable talent for becoming the characters he portrayed. Whether it was the sardonic Lester Bangs in "Almost Famous," the troubled writer in "Capote," or the cult leader in "The Master," Hoffman showcased his wide range in a series of dynamic supporting roles.
Similarly, Meryl Streep has displayed a chameleon-like ability to inhabit her characters fully. From her compelling role in "Kramer vs. Kramer" to her portrayal of a rock-loving mother in "Ricki and the Flash," Streep has shown that she can shine whether she's the star or not.
The Charismatics: Samuel L. Jackson and Morgan Freeman
Samuel L. Jackson, with his iconic voice and undeniable screen presence, has often turned supporting roles into standout performances. Whether he's quoting Ezekiel in "Pulp Fiction" or wielding a lightsaber in "Star Wars," Jackson has the ability to dominate a scene.
Morgan Freeman has that kind of gravitas that draws viewers in. His performances in films like "Million Dollar Baby" and "The Shawshank Redemption" have made him a sought-after supporting actor, capable of providing both wisdom and depth to the roles he takes on.
MORE: The 1987 Film That Catapulted Morgan Freeman to Stardom
The Veterans: Christopher Walken and Judi Dench
Christopher Walken has been a perennial scene-stealer with his unique cadence and unparalleled charisma. His performances in movies like "The Deer Hunter" and "Catch Me If You Can" have proven that he can bring an extra layer of complexity to any film.
Judi Dench, on the other hand, brings a sense of class and dignity to her roles. Whether it's her portrayal of Queen Elizabeth in "Shakespeare in Love" or as M in the "James Bond" series, Dench always manages to command the screen.
The Innovators: Viola Davis and Steve Buscemi
Viola Davis is a powerhouse who can captivate an audience with just a single glance. Her supporting roles in movies like "Doubt" and "The Help" are iconic, earning her well-deserved accolades and proving that she can hold her own against the biggest names in the industry.
Steve Buscemi often plays quirky or offbeat characters but does so with a humanity that makes them compelling. From his memorable role in "Fargo" to his darkly comedic part in "Reservoir Dogs," Buscemi consistently delivers unforgettable performances.
The Up-and-Comers: Brad Pitt and Cate Blanchett
Although they are often in leading roles, both Brad Pitt and Cate Blanchett have turned in unforgettable supporting performances. Pitt's roles in "12 Monkeys" and "Once Upon a Time in Hollywood" showcased his range, while Blanchett's turns in "The Aviator" and "I'm Not There" proved she's just as effective in a secondary role.
READ ALSO: Brad Pitt Nearly Quit 'Interview with the Vampire,' Faced $40M Exit Fee