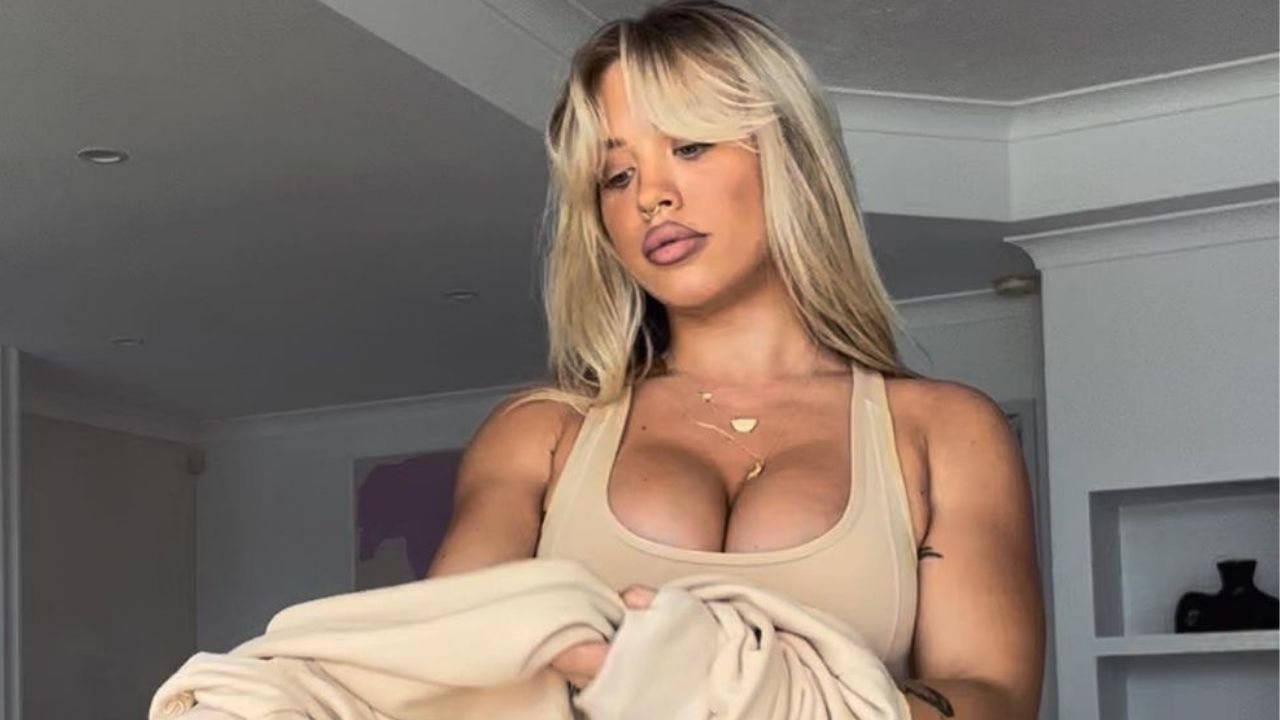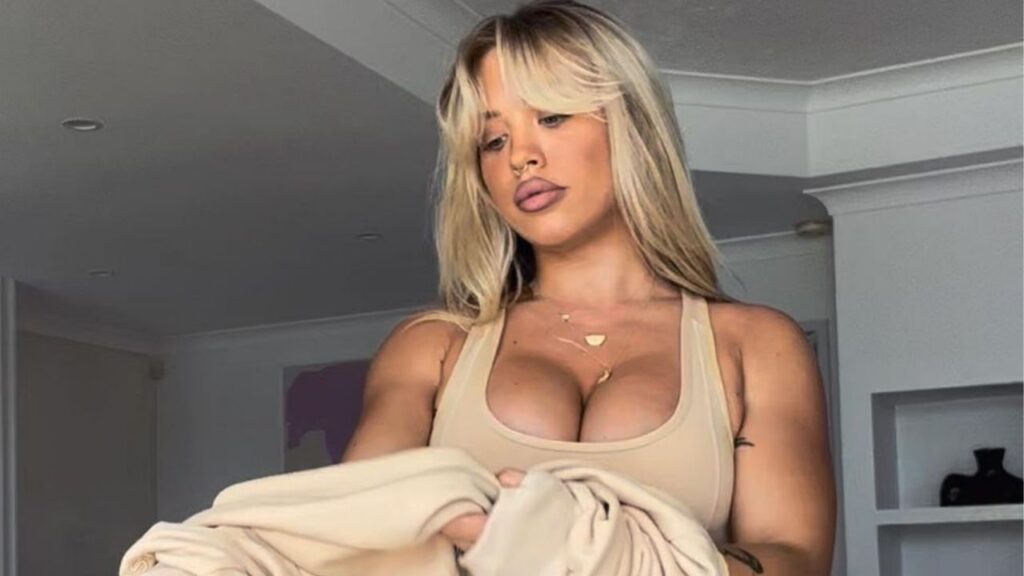 An Australian Instagram star and fitness expert with over 14 million followers on her Instagram shows off her growing baby bump in a bikini.
Promoting a new collection of her swimwear and activewear line she shared a photo in a bikini.
"Are you ready?" – She said!
The mother of two shared her what are hers pregnancy cravings with her followers.
Double Stuffed Oreos! I would never guess, considering her figure.
"Meditating really changed my life when I first really discovered its power. One of the first times I tried it I got into a deep meditation & had a full out of body experience completely disconnected from my physical being and there was really no looking back from there. I decided then I would dedicate my life to becoming the healthiest happiest version of myself. Meditating for even just 10 minutes a day can help relieve stress, calm your mind & clear it of negative thoughts, and help you really focus on the present. There's no doubt in my mind meditation has helped me not just in daily life but even in my businesses & creativity." – Tammy captioned.
"23 weeks" she said as she's been updating her fans on her pregnancy.
Currently organizing my babymoon, which will be my first overseas trip since covid – Tammy added.
Hembrow has documented both her pregnancies and fitness training after giving birth and now is doing the same with her third child.
Tammy Hembrow was born on April 22, 1994, in Gold Coast, Australia and in case you were wondering.
Yes, Mark Hembrow is Tammy's father.
Till 2018, Tammy was in a relationship with Reece Hawkins. They have 2 kids together but they broke up four years ago.
Today, she is married to London Goheen.
Between those two, Tammy dated rapper Tyga (Kylie's ex) and that ended her friendship with Kylie Jenner.
Fun fact, both of them have sons named Wolf and the feud continued when Tammy posted a photo with her son captioned "My Wolf".
Did Jenner steal her kid's name? It's up to you to decide.