Remaining friends after a tough breakup is hard – especially if both of you are celebrities and keep running into each other.
However, this doesn't seem to be a problem for Ryan Seacrest and Julianne Hough.
Even though these two broke up almost a decade ago, they still remain very good friends to this day.
So what's the story behind their relationship and why did they choose to separate? Let's check out the details.
Who is Ryan Seacrest?
American media personality and producer Ryan Seacrest was born in Atlanta on December 24, 1974.
He started his career back in 1993 when he hosted the first season of ESPN's "Radical Outdoor Challenge."
After his first job, he continued his career and proceeded to host three kid's game shows from 1994 to 1997. Ryan then hosted a reality show, "Ultimate Revenge," before becoming "American Idol" permanent co-host in 2002.
For his work on "American Idol," Ryan received Emmy nominations from 2004 to 2013, and again in 2016.
He produced "Jamie Oliver's Food Revolution," and for his amazing work, he won an Emmy in 2010.
At the time being, Ryan is keeping himself extremely busy. He is co-hosting "Live with Kelly and Ryan" and on top of that, he is also hosting "American Idol," "American Top 40," and "On Air with Ryan Seacrest."
Who is Julianne Hough?
Julianne Alexandra Hough is an American dancer, actress, and singer born in Orem on July 20, 1988.
Hough became famous after she joined ABC's "Dancing with the Stars." She joined the cast as a professional dancer and she proceeded to win two seasons in a row with her celebrity partner.
She left the show in 2009 but only for a few years. In 2014, she returned, but this time it wasn't as a dancer – she came back as a permanent judge.
Julianne received three nominations for the Primetime Emmy Award for her brilliant performance on the "Dancing with the Stars." She won one of them in 2015 for Outstanding Choreography.
Julianne is also a successful actress and she appeared in movies such as "Harry Potter and the Philosopher's Stone," "Burlesque," "Footloose," "Rock of Ages," and "Safe Haven."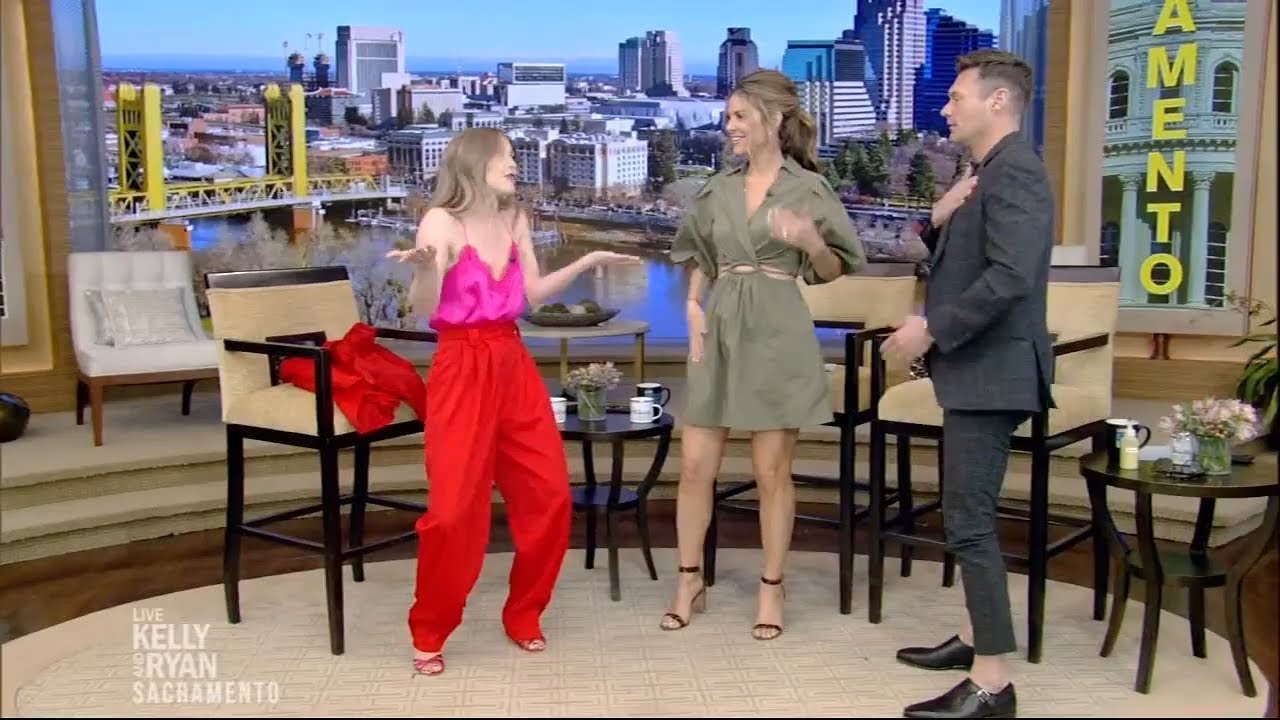 Ryan Seacrest and Julianne Hough's Relationship
This ex-couple started dating in 2010 as they previously met through a friend and went on a date.
"I knew that he was a successful person and I was very anxious on our first date as I thought this might not work out. Our first date was basically me asking him a series of questions like, 'are you loyal,' 'How well is the relationship between you and your family,' and so on," Julianne stated in 2012.
"I'm overwhelmed with love and it's an awesome feeling. I'm just more confident and self-aware, thanks to Ryan," Julianne said in 2012 for InStyle after the relationship kicked off.
In 2010, when their relationship was still fresh, Julianne often talked about how romantic Ryan was, how he would constantly gift her flowers, and show her affection even when he was out of town.
In 2012, Julianne even revealed how Ryan was her first celebrity crush and that she feels incredibly lucky to have him.
However, their relationship lasted only until 2013, shortly before the US magazine confirmed that they broke up.
The insider stated that Ryan and Julianne broke up mainly due to increasing work obligations. At one point, it became hard for Julianne to cope with Ryan's work schedule as he would be absent most of the time.
Although the couple decided to break up, they still remained friends and they were reunited a couple of times on air.
Julianne was a guest on Ryan's talk show in 2022, "Live with Kelly and Ryan" and both she and her brother were guests on "On Air with Ryan Seacrest."