Former Dancing With The Stars participant Julianne Hough once had a relationship with superstar Ryan Seacrest.
The two dated for three years before ending their relationship.
Their busy work schedules could be the reason they ended their romance.
Director and television host Ryan Seacrest is popular in the entertainment industry.
His busy schedule made many speculate that he may never find a wife.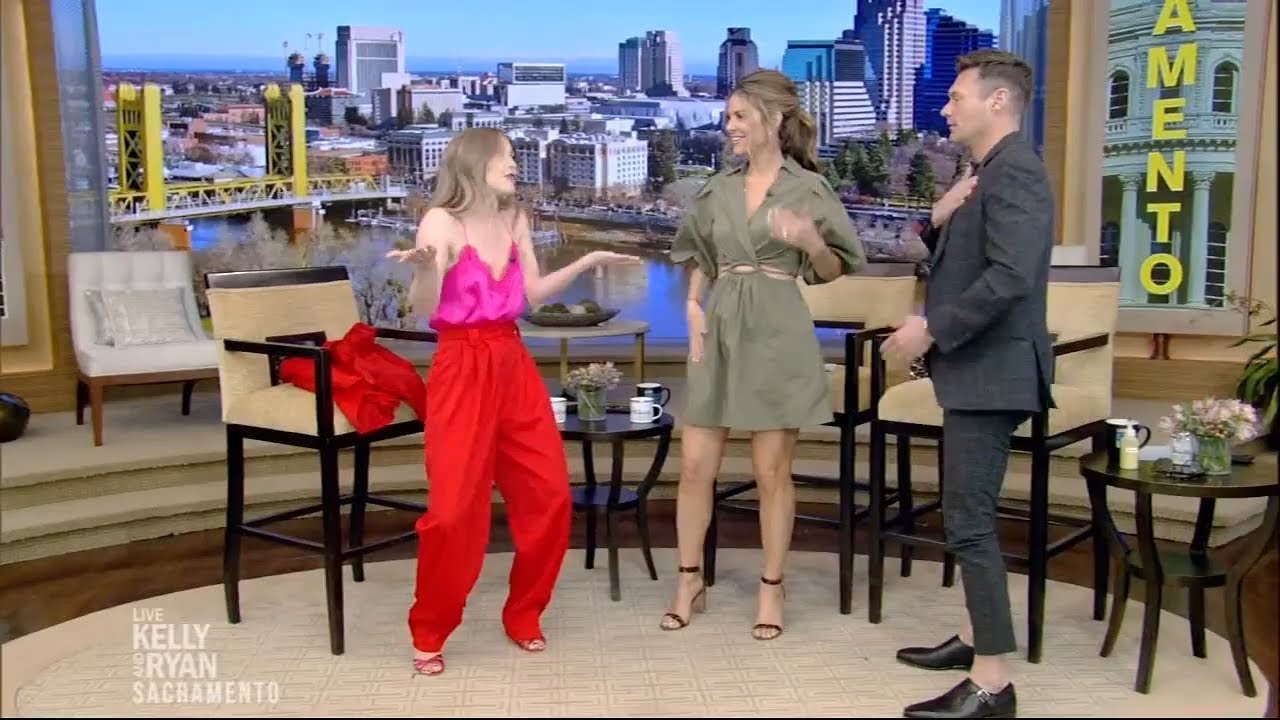 On the other hand, Julianne was once married to Brooks Laich, a hockey player.
Hough and Seacrest's breakup was cordial, and the two remain friends to date.
According to the Dancing With The Stars alum, they chat and show respect and love for one another.
Since they separated, they have been linked to other famous people.
There was a time rumors emerged that Leonardo DiCaprio and Julianne were dating.
Why Did Ryan Seacrest and Julianne Hough Break Up?
When Ryan and Julianne met, she had become famous due to her performance in Dancing With The Stars, while Ryan was already established in the industry and was at the prime of his success.
The two started dating in 2010 and were mostly seen enjoying each other's company.
Ryan did a lot to please her.
They went on vacations, he gave her gifts and took her to fancy yachts.
In one of her interviews, Julianne revealed that Ryan was romantic.
There was a time he was in town and still managed to fill her car with flowers.
For her birthday, she revealed he sent her a lot of flowers.
She also revealed that she took her to expensive hotels, and there were times she would be embarrassed at how lovely their room was.
After they dated for three years, they went their separate ways.
Reports surfaced that their busy schedules got in between them.
Julianne revealed that it was hard for both of them, especially since they were caught up in their work and focused on improving themselves.
They had to find a balance to accommodate what they considered important.
Julianne Hough Felt Confused After Their Separation
The couple's breakup shocked many who had hoped that they would end up married.
Even though their separation was cordial, Julianne revealed it was hard.
During an interview on Instagram, she talked about feeling empty and lost after a public breakup.
Even though she never mentioned the actor by name, many connected the dots and realized that she was referring to Seacrest.
She said it was in 2013, and she had left a relationship with a high-profile figure.
She was spending her time on yachts and private jets and lived in a beautiful house; everything was different from where she grew up.
Being with the actor exposed her to certain things she felt she did not deserve.
The dancer was also an artist, and apart from her career as a dancer, she is an award-winning singer and actor.
She revealed she left the relationship to create her lavish lifestyle.
She confessed she left because she wanted to create a lavish life for herself since she felt she never worked for any of the things the actor was providing.
She wanted to earn success.
Ryan Seacrest and Julianne Hough Are Still Friends
Not all relationships that end, result in the former couples becoming enemies.
Hough and Seacrest are still friends even after their split.
Their friendship lasted longer than their romance.
They have moved on with their lives, and the host has been linked to many women.
The Dancing With The Stars performer also dated.
She got married to hockey player Brooks Laich.
Seacrest even congratulated her on her marriage.
When Julianne appeared on Ryan's On Air With Ryan Seacrest, they talked about their friendship.
They revealed to the audience that they regularly chat.
Ryan revealed that people fail to understand that former couples can be friends after a breakup, and Julianne felt the same way.
There was nothing odd about their friendship since it had been ongoing for many years.
Many noted that they never acted strange during the show, and one could see the respect and love between them.