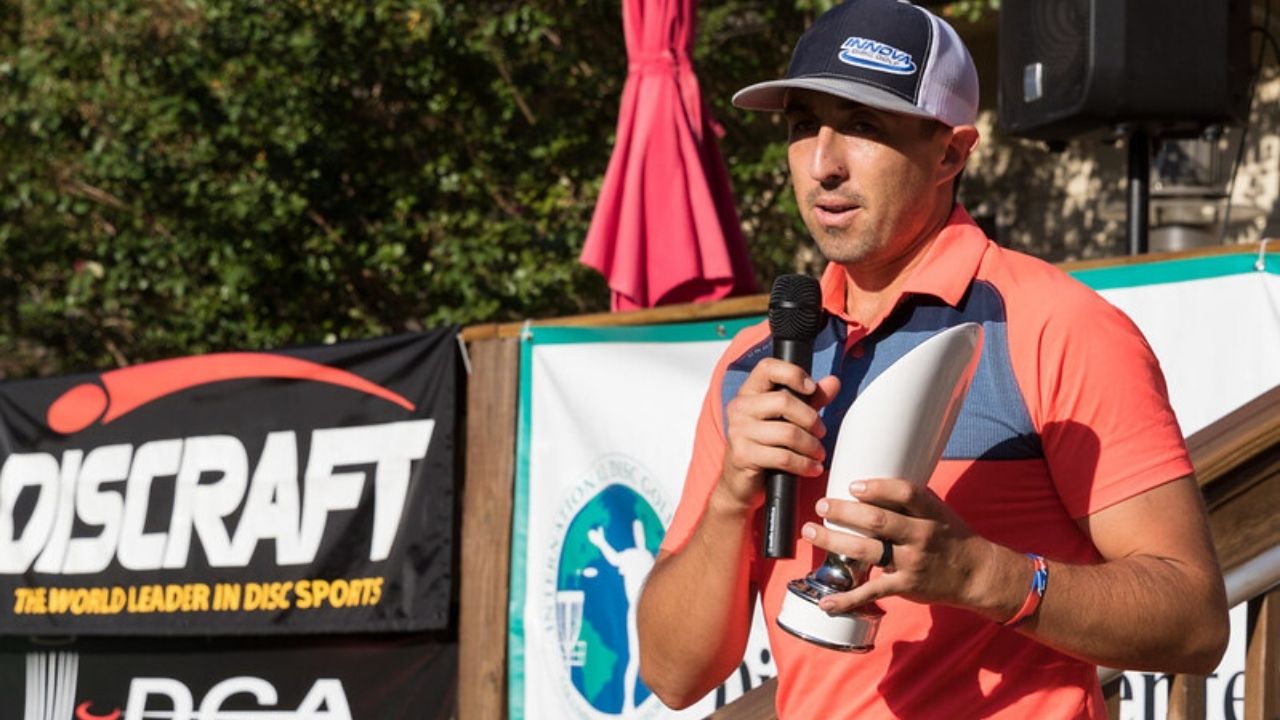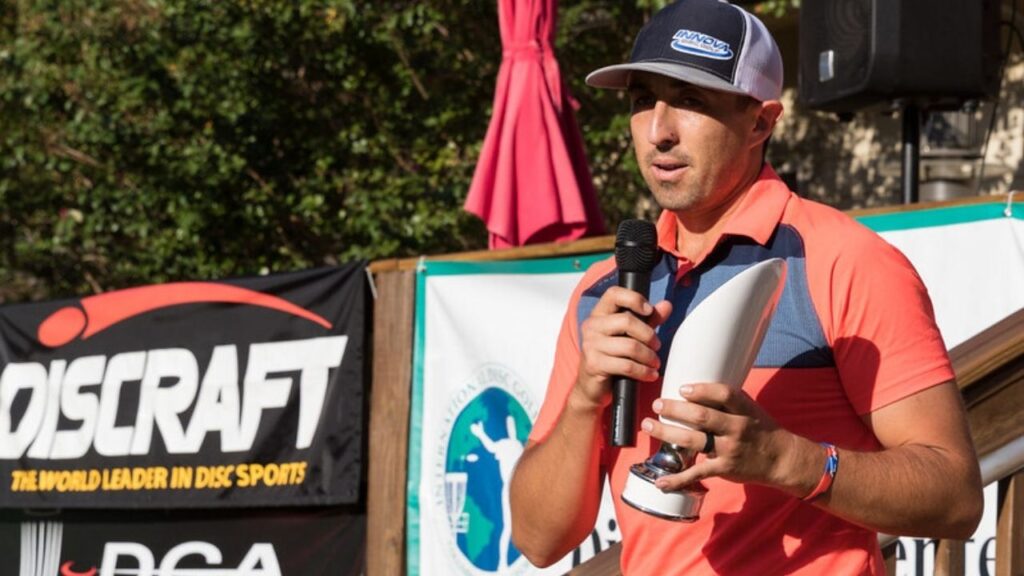 Paul McBeth is the highest-paid athlete in the world of disc sports.
McBeth's career began in 2008 when he played a total of 29 professional events and bagged the Professional Disc Golf Association's (PGDA) Male Rookie of the Year Award.
While an impressive achievement for a young disc golfer, this was only the beginning for McBeth. 
Paul McBeth Earnings and Net Worth
It is common knowledge that the level of success attained by Paul McBeth in the world of disc golf doesn't come without a taste of fame and more importantly, fortune. Even in his very first year as a professional disc golf player, Paul McBeth bagged an impressive $11,852.50.
At the moment Paul McBeth has an estimated net worth of $10 million. The bulk of his income comes from sponsors. Grip Equipment and Foundation Disc Golf.
His total career winnings are roughly estimated to be close to $600.000.
With 111 total career wins, 5 World Championships, 11 Majors, and 20 National Tour events included, McBeth's trajectory continues to look up and in turn so does his net worth.
However, fame is among the two above-mentioned consequences of success, and Paul McBeth earned plenty of it to allow himself to be a part of brand endorsements and sponsorship, where the rest of his net worth is attributed.
From 2005 till 2018, McBeth was prominently sponsored by Innova Champion Discs, one of the most popular disc sports brands in the world, but in 2019 McBeth made public a sponsorship agreement between him and the brand Discraft that would last until 2023. Discraft is also a renowned disc sports brand that's been functioning since 1978.
Discraft already has a Paul McBeth signature series of discs available for purchase on their website, including "ESP Buzzz Paul McBeth Signature Series", "Titanium Undertaker Paul McBeth Signature Series", and "ESP Avenger SS Paul McBeth Signature Series" etc. This deal is sure to prove lucrative for McBeth.
McBeth went on to make history by winning the PGDA World Championship for four years in a row; in 2012, 2013, 2014 and 2015. In addition to his four consecutive wins, he won the world championship again in 2019, bringing his total world titles to five.
Over the course of his career, McBeth won all five of the major events in the world of disc golf; a World title, a Grand Slam and the United States Disc Golf Championship (USDGC) included.
With McBeth receiving the PDGA Male Player of the year award three years consecutively (2013, 2014, 2015) and holding the record for the highest PDGA rating ever held by a player (1060) only to later break it himself by getting an even higher rating (1061),.
About Paul McBeth
Paul McBeth was born in Huntington Beach, California on July 9, 1990. He was said to show a proclivity towards golf from an early age and began playing the game as a very young boy.
His father took him to golf courses and showed him the ropes. In April 2017, Paul McBeth proposed to Hannah Croke (now Hannah McBeth). The pair wedded in December of 2018. He is currently 30 years of age.
He continues to be a regular name in the sport with no inclination of an early retirement whatsoever.