Brittany Matthews and Patrick Mahomes have been busy for the last couple of years.
Since their engagement in 2020, Patrick went on to win the Super Bowl, welcomed a child, and had a wedding in 2022.
Their relationship can be traced to 2013 from their first prom. Let us have a look at their relationship timeline.
The couple knew each other from their days in high school in Texas.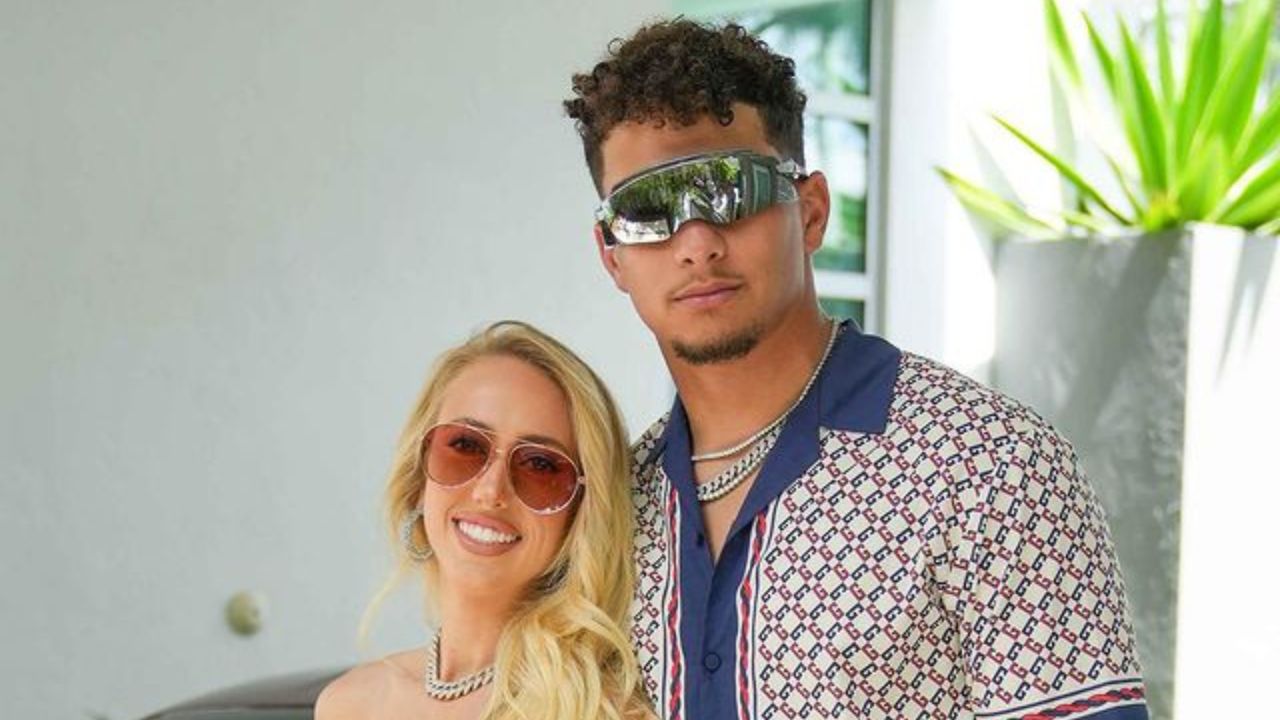 After Mahomes gave Matthews a flower and a Valentine's Day card, their friendship grew into a relationship.
Throughout their time in high school, they complemented each other since Matthews played baseball and football, whereas Matthews was a soccer player.
They would frequent the gym together.
In 2013, they went to prom as a couple.
After college, Patrick joined the Kansas Chiefs to play in the NFL, whereas Matthews joined a professional soccer team in Iceland.
In 2020, Mahomes proposed to his fiancé.
This was after they welcomed their first child in the same year.
The couple started dating when Matthews was in 11th grade, whereas Mahomes was in 10th grade.
They both attended Whitehouse High School in Texas.
Mahomes went with Matthews to the prom and posted the lovely pictures on Instagram.
He wrote, "Best prom date a guy could ask for!!" Matthews and Mahomes graduated from high school in 2013 and 2014, respectively.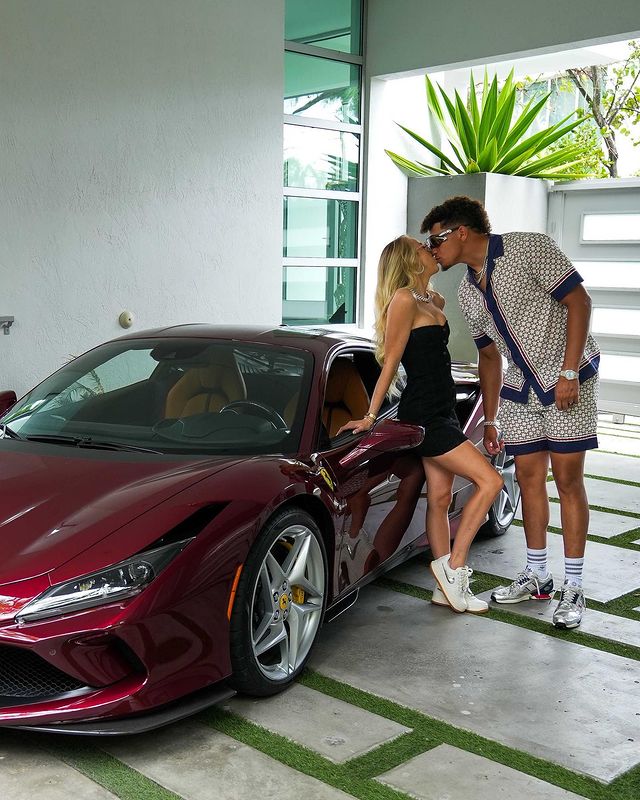 Brittany Matthews and Patrick Mahomes Relationship Timeline
2014 Brittany Matthews and Patrick Mahomes Joined College
After completing high school, Brittany went to play soccer at the University of Texas, and in 2015, Mahomes joined Texas Tech University.
Despite the approximately 440 miles between them, they still maintained their relationship.
She stated, "He ended up going to Texas Tech, and that's when it really hit me, 'Oh s—t, he might go play professional football. It was surreal to see him living his dream and seeing him grow as an athlete and as a man in general was just amazing."
2017 Brittany Matthews and Patrick Mahomes Started Their Professional Careers
Mahomes got selected by the Chiefs in the first NFL draft round. Matthews also joined a professional soccer team in Iceland, UMF Afturelding/Fram.
2018-2019 Brittany Matthews and Patrick Mahomes They Made Significant Steps in Their Respective Careers
After winning the league championship, Brittany moved to Kansas, where she ventured into fitness training.
She started Brittany Lynne Fitness, which provides various fitness methods created by her.
Mahomes was named MVP in his rookie year, having 50 touchdowns and 5,097 yards.
February 2020 Brittany Matthews and Patrick Mahomes Celebrated The Super Bowl Together
The Kansas City Chiefs clinch the Super Bowl.
The couple celebrated the win together.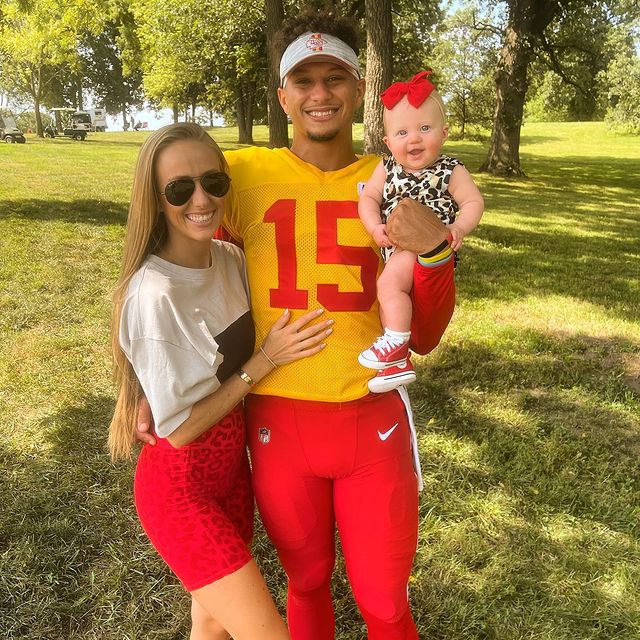 September 2020 Patrick Mahomes Proposed to Brittany Matthews
During the Kansas City Chiefs Super Bowl Ring Ceremony, Mahomes proposed to Matthews. He shared the moment on Instagram while stating, "#RingSzn."
Matthews wrote, "My heart is so full! I love this man so incredibly much, and today was so so special! I couldn't imagine this day being any more perfect."
The athlete confessed that proposing made him more anxious than playing the Super Bowl.
He stated, "You don't think it's going to be nerve-wracking, especially when you've been with someone for so long, but before you get on that knee, your heart's racing, I promise you that."
In the same period, the couple announced that they were expecting a child by sharing the news on Instagram.
December 2020 Brittany Matthews and Patrick Mahomes had a Baby Shower
They had a baby shower, and Matthews wore a pink gown as she posed in front of many flowers and pink balloons.
February 2021 Brittany Matthews and Patrick Mahomes Announced They Had a Baby Girl
Matthews announced through Instagram that they had received a new member of the family, Sterling Skye Mahomes.
She uploaded a picture of her tiny hands holding Mahome's finger.
She also wore a necklace with the child's name on it.
March 2021 Brittany Matthews and Patrick Mahomes They Announced Their Wedding Plans
Now that they had won the Super Bowl and had had their first child, the two started making arrangements for the future.
The athlete announced that they had selected the date and venue for their wedding. Matthes wrote, "It's wedding planning time,. We have a date & place wahoooooo #2022."
March 2022: Brittany Matthews and Patrick Mahomes Had A Lovely Wedding in Hawaii
The two got married in Maui, Hawaii, in a beautiful ceremony on the beach surrounded by friends and family.
Their daughter, Sterling Skye, was in attendance.
On their Instagram pages, the newlyweds wrote, "Mr. & Mrs. Mahomes 🤍."