For those of you who are not familiar with this series, it's about a video game studio where the fictional game Mythic Quest is made. Producers Poppy and Ian, or better known as Charlotte Nicdao and McElhenney, and all of their employees are struggling to find the best solution to their problems.
The disagreements lead to constant tension in the team, the tension leads to some desperate, lawless moves, but tension also brings some stronger, pleasant feelings.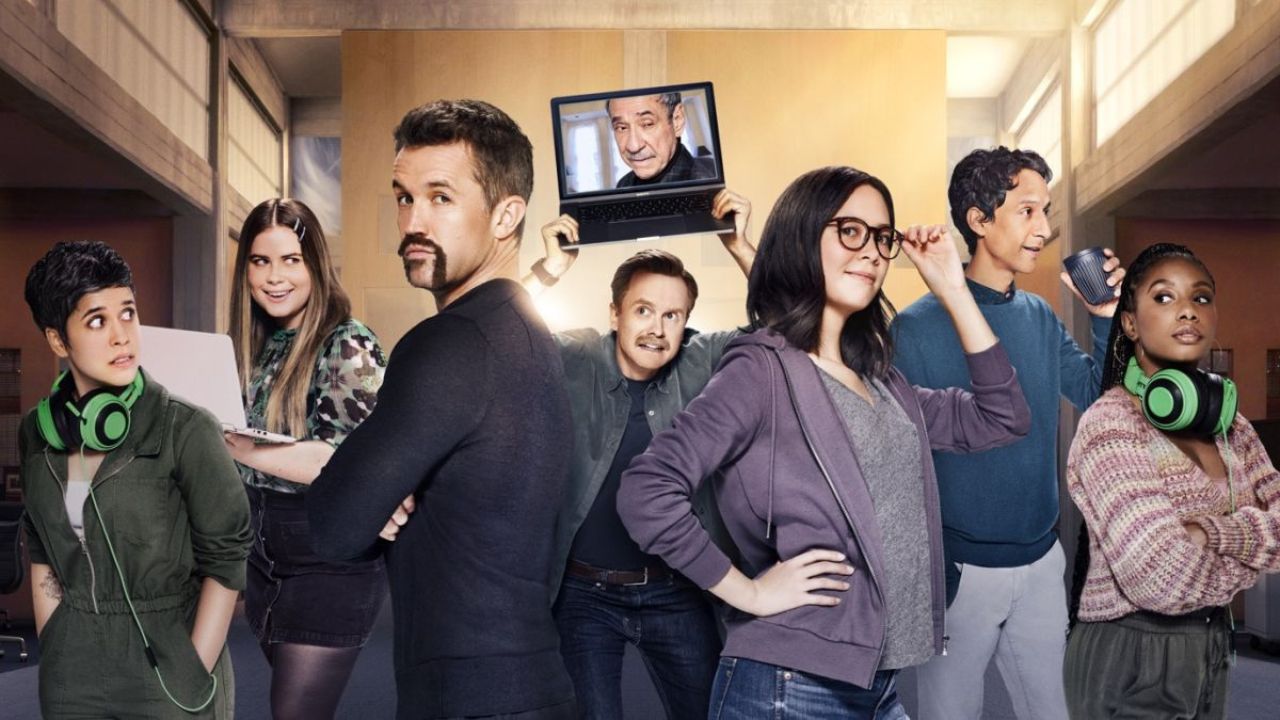 That's only in the first two seasons, so aren't you interested in what season 3 can bring?
'Mythic Quest' Season 3 release date
Since season 3 is officially announced, many lovers of the series are impatiently wanting to know if there will be more struggles for their favorite characters. 
There were some speculations as to whether there would even be a new season of Mythic Quest, but Apple TV Plus ended all doubts in October 2021 by announcing that there will officially be a third season of the series.
Even though season 3 is confirmed there is no exact release date.
If we take for example the release date of season 2, which was released about a year and a half after it was filmed, our strong guess is that the release date of season 3 might be around August or September 2022.
McElhenney's announcement of the succeeding season was made through the FaceTime parody on social media, which is very typical for him.
He even called the famous actor Anthony Hopkins to drop the big news via a video posted on Instagram.
Season 3 Plotline
Even though the creators won't reveal the upcoming story, we can assume that our heroes will continue with life like it was before.
So let's see how the previous season ended. There was a big shift in the Mythic Quest as Ian and Poppy decided to leave the team. The two of them decided to pursue Poppy's plan to build an even better game called Hera, even if that meant they will now be rivals with their old teammates.
The upcoming season will show us will they succeed in fulfilling their dream, as well as a lot of stories of other characters.
Dana will be pursuing her programming career and Rachel will pursue her writing career.
Season 3 will probably bring us more interesting romances and long-distance relationships that we are waiting for to see how they are gonna work out.
Will Hera be a success and was it a good decision for Ian and Poppy, we are still desperate to know.
Nicdao delivered on what her character will bring us in upcoming season in an interview with Forbes. 
Cast of 'Mythic Quest' season 3
Will the season 3 cast members remain the same?
That's currently the most important thing for a lot of fans.
Don't stress out, the MQ's main characters will most likely remain the same.
Our producers Rob McElhenney and Charlotte Nicdao will still entertain us as Ian and Poppy.
MQ's executive producer David Hornsby as David will now get a new assistant Jo, who will play Jessie Ennis.
Also, the girls will remain the same, Ashly Burch as Rachel and Imani Hakim as Dana. Last but not least, the money maker of MQ Danny Pudi will make a return as Brad Bakashi.
The only bad thing that is going to happen in season 3 is that we will definitely have one less character.
A lot of us who love the passionate writer C.W. Longbottom are disappointed that won't be part of season 3 crew, as F.Murray Abraham revealed in April 2022.
To conclude, season 3 of Mythic Quest will probably get us some new, unknown faces, but some known as Anthony Hopkins might not be in the show anymore.
As it is an Emmy nominee in 2022, it is very likely that the show will bring some big names from the show biz world.