Madelyn Cline and Chase Stokes are one of those couples that are romantically involved both on and off-screen.
They are best known for their roles in "Outer Banks" and it's exactly where they first met.
While the chemistry was there from the beginning, the two haven't really started seeing each other romantically until Covid-19 quarantines took place.
In this article, we will take a look at their exact relationship timeline and check out what they've been up to.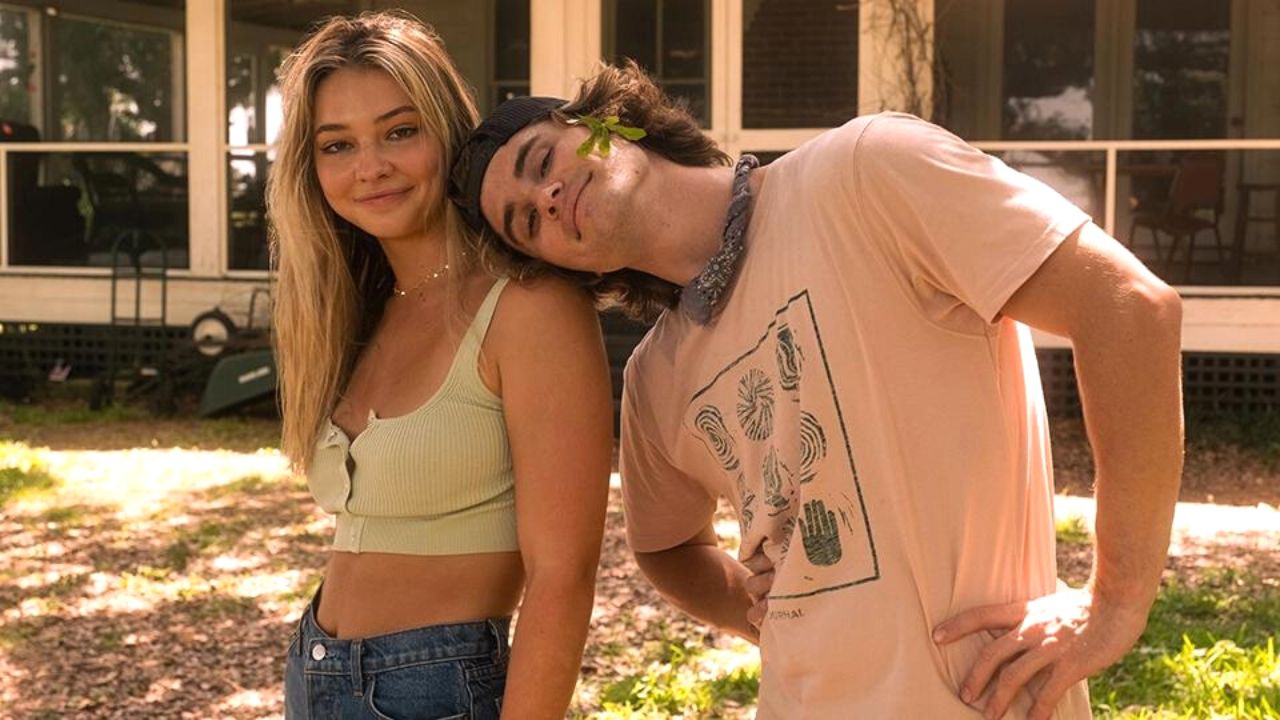 Madelyn Cline and Chase Stokes Complete Relationship Timeline
There is no doubt that Madelyn and Chase are currently one of the cutest Hollywood couples, but let's check out exactly how their relationship progressed over time.
April 2020
Rumors about these two dating started in April 2020 when they were both spotted spending time in the same flat.
Madelyn later stated that they were all quarantined together, both she and Chase with other "Outer Banks" colleagues such as Drew Starkey and Rudy Pankow.
June 2020
Two months later, Madelyn and Chase decided to make their relationship official via social media.
Chase posted a picture of him and Madelyn casually enjoying a day on the beach. This followed with another picture – only Madelyn was on it this time.
"Cats outta the bag," was Chase's caption. On which Madelyn commented, "I've fallen, and I can't get up."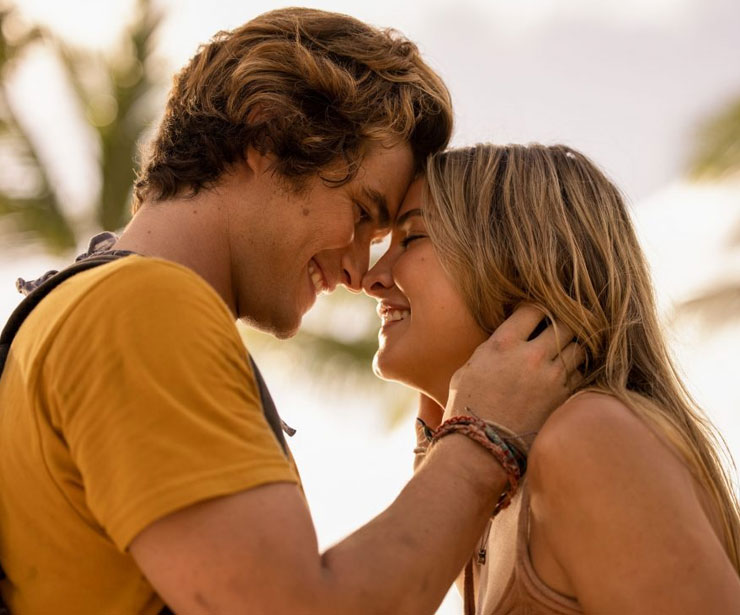 RECOMMENDED

Outer Banks Madelyn Cline appeared in Stranger Things as Tina
September 2020
Celebrating Stokes's birthday, Madelyn posted a couple of exclusive pictures of them together on Instagram.
Just a few days later, Madelyn and Chase had yet another joint work project as they both appeared in the Kygo's remix of the hit 1979 song "Hot Stuff."
As the title of the song already suggested, the music video was full of hot scenes.
November 2020
In an interview with Entertainment Tonight, Madelyn had a couple of words regarding her relationship with Chase.
"I feel amazing. Our love is true. I feel very blessed at the moment because I have someone by my side to whom I can tell everything," Madelyn said when asked if she loves Chase.
RELATED STORY

What Happened To Carl Sutton In Outer Banks?
December 2020
This time it was Madelyn's birthday and Chase wasn't short of positive words with a couple of exclusive pictures of Madelyn.
He posted a couple of pictures on his Instagram page with the following caption, "It's quite rare to meet somebody and feel everything change. Thank you for making the coldest days warm, for your infectious love, and for being the best dog mom to Lil mi. Happy birthday sweet thang you make my heart warm and fuzzy 25/8."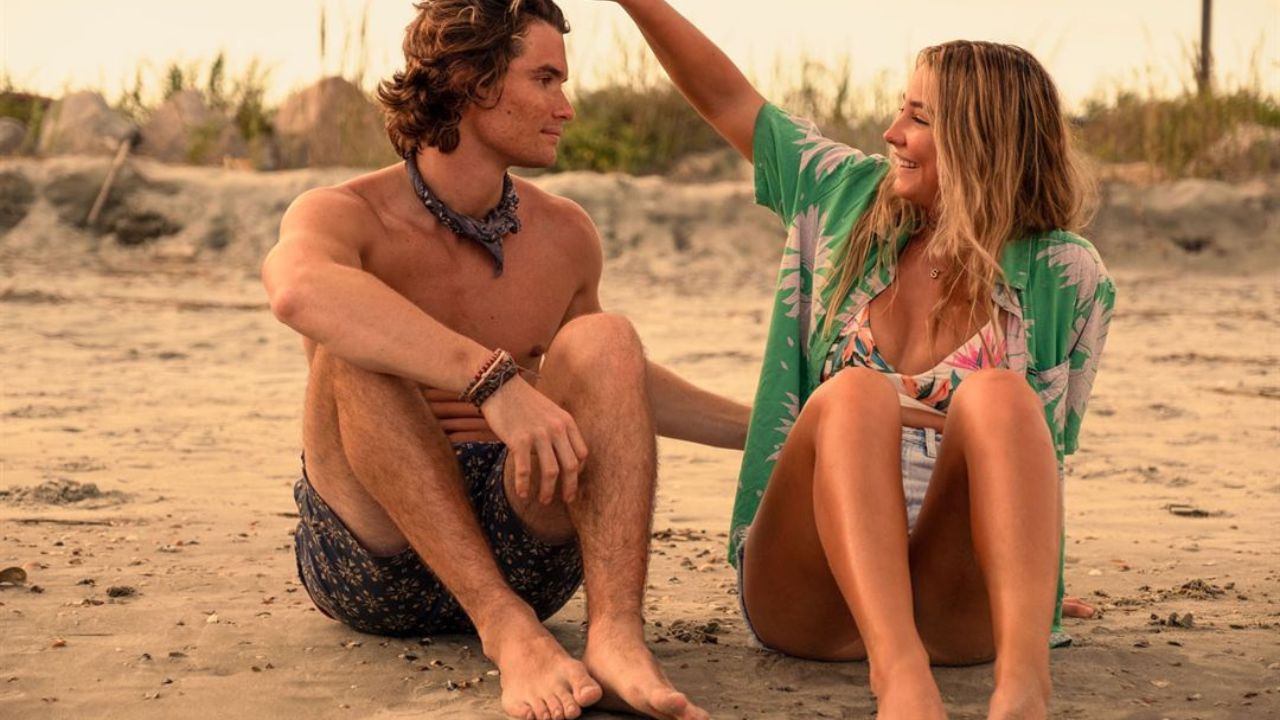 February 2021
Chase commented on his relationship with Madelyn with Us Weekly.
"When season 1 of "Outer Banks" came to an end, our relationship started. And, at that time, we only had one worry: not to screw up the filming of the show. We were also super professional and our off-screen relationship didn't get in the slightest way of our work. That is also one more thing that I am proud of," Chase said.
April 2021
Madelyn dedicated an Instagram post to their one-year anniversary with a picture of Chase and his dog, Milo.
"Thanks for helping me keep track of my belongings for a whole year (: adore u."
Chase also didn't miss the opportunity to celebrate their anniversary via social media and he also posted a picture of Madelyn, with the caption "365 w/ u <3."
May 2021
The entire "Outer Banks" cast appeared at MTV's Movie & TV Awards. Madelyn and Chase received an award for 'Best Kiss.' They celebrated their award, as you might guess, with a passionate kiss after they accepted the award.
October 2021, Rumors Started They Separated
In October 2021, rumors began that they had called it quits after a video of Ross Butler and Cline looking comfortable and dancing at Milan Fashion Week surfaced.
Stokes was in Miami alone.
According to close sources, they split, and the actress interacted with other people.
In November, a fan posted a selfie with the stars in Atlanta, Georgia.
The caption read, "Just ran into my favorite OBX couple … John B and Sarah (Maddie and Chase) Thanks for makin my night! So cool!"
Later the same day, they were seen dancing together, and the video got more than 110,000 likes, with fans hoping they would come back together.
The two neither confirmed nor denied the rumors, but it seemed they were on the right track.
The two attended the People's Choice Awards in December though they went to the event separately.
Sources stated the two were taking things slow since they cared about each other and wanted to see how things went.
Before Christmas, Cline went on a date with DJ Zack Bia, which sparked dating rumors.
November 2021 – They Are Not Together Anymore
Everyone was mind blown when news emerged that Madelyn and Chase were no longer together, which was confirmed by a couple of their close friends.
"After trying to make it work for a couple of months, they decided that the best decision is to split up quietly," a source told People.
However, with the 4th season of Outer Banks coming out soon, fans wonder whether there is a chance for them to reunite after spending lots of time together on the set.
They Are Still Separated in Real Life
In January 2022, rumors surfaced that Madelyn wanted to quit the show.
This caused a lot of disturbance, forcing the actress to set the record straight.
She posted, "Hi, so I'm getting asked if s3 is my final season of OBX.
I will come back for as many seasons as they will have me.
I love my job, and there's not a day that goes by that I'm not grateful for it and for everyone who has watched it."
She also reminded everyone not to believe in everything they read on the internet.
Despite the news that she is staying, the two are very much separated, and the actress is currently single.
In February, the actor triggered rumors with a post on the update of Outer Banks Season 3.
He uploaded a group picture of his cast members on the beach with the caption, "Welcome back (:."
Everyone was smiling, and Chase and Madelyn held hands.
Even though this is due to the on-screen romance, many were convinced that posting the pictures meant good news for their relationship.