Letterkenny is an Irish-Canadian sitcom that has one of the most unique backstories on how it was created.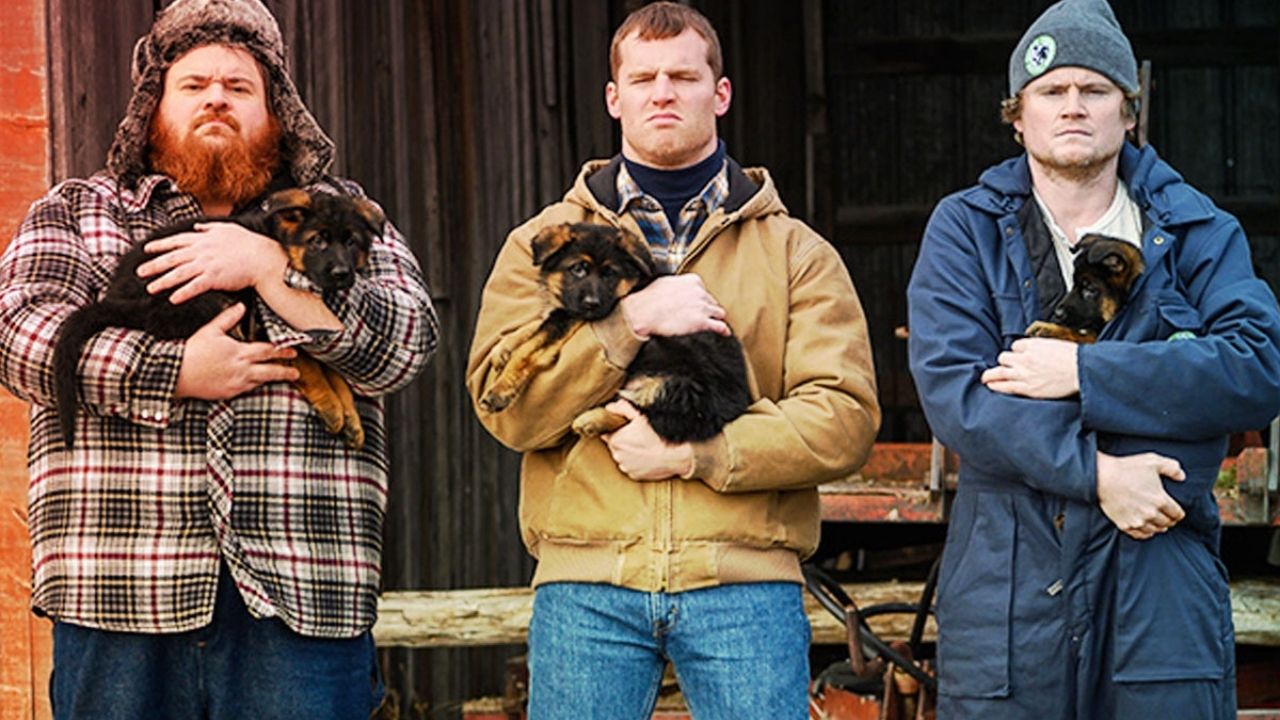 The show first started out as a YouTube skit and eventually evolved into a full-time TV series.
With 10 seasons already released, Letterkenny stands as one of the longest-lasting TV shows, alongside "Modern Family" and "Always Sunny in Philadelphia".
But the show isn't over yet.
Fans already know that season 11 is under production, but when exactly will it be released and what can we expect?
Here's everything we know about Letterkenny season 11. 
RECOMMENDED

Why Did Devon Leave Letterkenny?
Letterkenny Season 11 Release Date
We already know that the show is renewed for its 11th season as it was filmed simultaneously with the 10th one.
However, the producers still haven't provided us with an exact date of when it will be released.
Season 10 debuted on December 26, 2021. Therefore, considering that the seasons were filmed simultaneously, we can expect season 11 to hit the screens fairly soon, most likely in the summer of 2022.
Letterkenny Season 11 Cast
The eleventh season will keep its original cast members with a few additional guest roles.
This includes Jared Keeso as Wayne, Nathan Dales as Daryl, Michelle Mylett as Katy, K. Trevor Wilson as Squirrelly Dan, Dylan Playfair as Reilly, Andrew Herr as Jonesy, and Tyler Johnson as Stewart.
Letterkenny Season 11 Trailer
The official trailer is still unannounced, which is odd because, as we already said, the tenth and eleventh seasons were shot simultaneously.
This is a bit surprising since season 10 was released a few months ago. Perhaps the producers are introducing some last-minute changes and want to include them in the trailer?
Either way, if the prediction that season 11 will come out in summer is true; we might see the trailer sometime in the next few weeks.
Letterkenny Season 11 Possible Plot
Letterkenny follows the story of Wayne and Katy, a brother and sister who run a farm in the city of Letterkenny and receive help from Wayne's friends in the process, Daryl and Squirelly Dan.
The show focuses on the town residents and allows viewers to catch a glimpse of their lives and everyday problems.
So far, we have seen Wayne try to defend his reputation as the 'toughest' man in town after being cheated on by his long-term girlfriend and high school sweetheart.
We also have the skids – the town's drug addicts that constantly make plans to destroy the town and ruin the resident's lives.
Season 10 ended with one part of the town drunk beyond measure, the other going about their daily lives, and one group encountering problems with the local hockey players.
We can expect season 11 to pick up right after this cliff-hanger and see how the town will 'battle' the foreigners.
To be precise, there is a face-off between the French Canadians and the English that we are looking forward to seeing how it will unfold.
Also, fans can expect a lot more romantic scenes between the town's most famous couples.
Considering there will only be 6 or 7 episodes released, we will see how the creators manage to squeeze all of these storylines together.