Chesney happens to be one of the most successful touring performers in country music, with his concerts regularly selling out.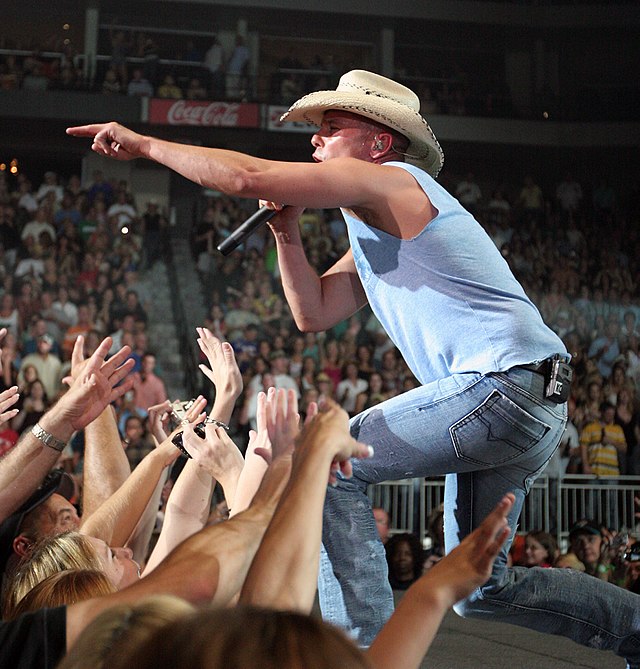 In 2007, his Flip-Flop Summer Tour was ranked the most grossing country music road tour.
When one is as successful as Chesney, they will be subjected to various rumors and questions that touch on their personal life.
Rumors erupted that the artist was gay.
Is Kenny Chesney Gay?
Kenny Chesney got married to Renee Zellweger.
Their relationship lasted for a few months before they called it quits.
According to the artist, marriage was not a concept he could commit to, particularly due to his active social life.
He revealed he has friends with normal families, kids, and pets, and he thought this would drive him crazy.
He revealed to Playboy, "It's fine for them.
But I'm such a free spirit; I feel more alive when I've got somewhere to go.
I can stay on my boat for a few weeks if I have a guitar and a girl and a Bob Marley CD. After that, I've got to move around."
Renee and Kenny ended their 2005 marriage less than five months after their wedding in the Virgin Islands.
He confessed that he lacked a clue on what marriage entails since he was always committed to his music, but then he had to commit to a second thing, marriage.
He did not know how he would commit to both and stated that that was one of the scariest times for him. 
RECOMMENDED

How did Kenny Chesney meet Mary Nolan?
When asked why 'fraud' was included as a reason for them ending their marriage, Chesney stated that it was because of a legal technicality.
He revealed that he discussed with his and her attorney, and they were advised that if they wanted to end their marriage, the legal procedures sought that it be done based on a claim of physical abuse, which was untrue.
He stated the best thing they could use, according to the lawyers, was fraud, which is why it was cited as the reason for the annulment.
Addressing The Rumors He Was Gay
But the statement plagued the artist with rumors concerning his sexuality.
He revealed that it was unbelievable that because his ex-wife stated fraud, people translated it to mean he was gay.
He stated, "What guy who loves girls wouldn't be angry about that s***?"
He stated that everyone was free to live how they wanted, but he was sure that he loved women.
He said he had a long list of women who could testify that he was into women.
According to Chesney, his list of women could form a long line that could "wrap around the block."
He claimed, "Man, I was over 100 several years ago. I can't believe I'm actually saying this on the record: That was probably back in 2001. I had a good time in college, I really did."
He revealed there were years he had had an enjoyable summer since he got on the music boards many times.
He pinpointed the years between 1993 and 1998 when he did several things, particularly during his music tours.
Chesney boasted that he would party on the bus after each concert and said he had been with more than 100 women.
He also claimed that the first five years on tour were intense since he was an average guy in college who rarely got laid until he ventured into music.
He was asked if country music fans would ever back a gay singer, and he replied, "I don't know. I doubt it."