Keke Palmer's love life is always under scrutiny.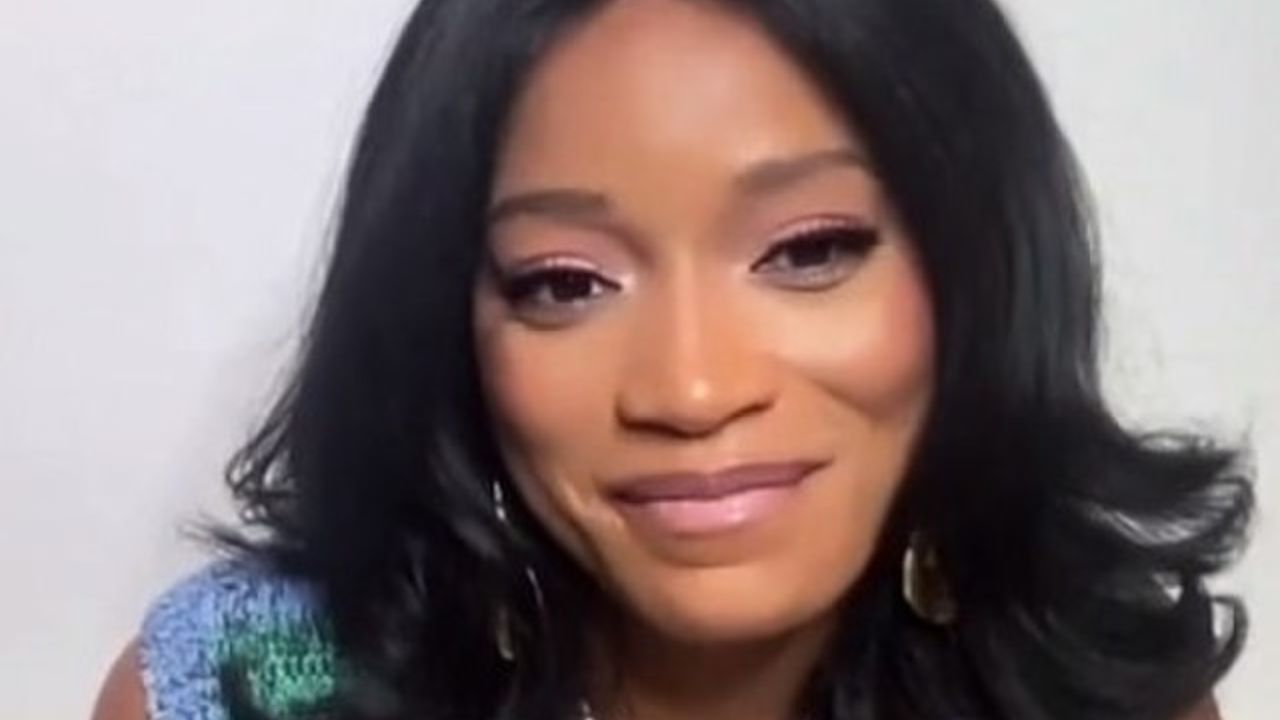 Despite being in the limelight for a long time, she has managed to stay low in her private life.
Let us look at the people she has dated till now.
Keke Palmer's Dating History
In 2009, it was reported that she was in a relationship with Earl Benjamin, also known as Ben J.
In a 2018 interview, the rapper stated, "That was my girl," but later confessed that they were not that serious and went on to say, "I could have made it serious if I was serious about it, but I just felt, like, she was too young."
The star was about 16 or 17 years old, while the rapper was 19.
Keke has never talked about it.
Rodney King
After her romance with Ben, the actress started a love relationship with Rodney King.
The two met through a mutual friend while filming True Jackson, VP.
In an interview in 2012, the artist talked about their romance and confessed that they were living in California.
In 2013, she said, "We have been dating for three years now, he's a great guy, but I'm definitely in that part of my life where I'm really focusing on doing what I need to do and getting what I need to do get done and same as him.
So it's more us focusing on ourselves and then getting back to each other."
The two separated at the end of 2013.
After their separation, Keke was rumored to be involved with Quincy Brown from 2013 to 2017.
Their alleged relationship caused a stir when they acted together in the 2015 film Brotherly Love.
Quincy denied the allegations when he appeared on The Wendy Williams Show in 2017.
He stated that they were close friends.
YG
In 2014, Palmer started dating Keenon Daequan Ray Jackson, or YG.
Not much is known about their time together other than that it was short-lived since she ended their relationship after discovering that the rapper was expecting a child with his ex, Caatelyn.
Ty Dolla Sign
In 2016, it was reported that she was romantically involved with Ty Dolla Sign.
They were seen kissing in a nightclub in Los Angeles though a source revealed they had been friends for a long time.
Elvin Jackson
In 2018, she started dating actor Elvin Jackson.
In March 2019, he posted a picture of them in a pool with rumors stating they were serious and had moved in together.
They called it quits before the end of the year for unknown reasons.
Styn
In 2020, rumors circulated that she was dating rapper Styn, a member of Mae Seven.
Many noticed that she flirted with him on Instagram and once referred to him as 'Baby.'
A few moments later, she was seen in his Instagram post, and they were close.
The actress later uploaded a video of them kissing on Twitter, and she captioned it, "Rare footage of me in the process of becoming randomly suspicious of someone I trust because I struggle with distinguishing reality from my crippling anxiety and emotional trauma."
Many did not know that she was dating a white guy, which led to a heated discussion on interracial relationships.
Darius Jackson
Keke and Darius Jackson were rumored to be in a relationship in 2021. 
The two supposedly met at Diddy and Issa Rey's Memorial Day Party.
Even though they always seemed so much in love, it was reported that Jackson's ex was forced to have an abortion due to pressure from him.
She stated, "When he gets you pregnant presses you to have an abortion and three weeks later is boo'd up with Keke Palmer [tea emoji]."
Despite this, they seemed happy, and on rare occasions, she posted pictures of him in different places.
This year, the two decided to go their separate ways after she stopped following him on Instagram.
She also deleted posts of them together.
In his Instagram story, Darius stated, "If you are serious about growth, be serious about accountability.
If you are serious about abundance, be serious about gratitude. If you are serious about intimacy, be serious about vulnerability.
If you are serious about discipline, be serious about delayed gratification."