Long and healthy relationships are the real thing, and Katherine and Josh are proof of that.
If you are interested in how they met, are they married, do they have children and more, read down below.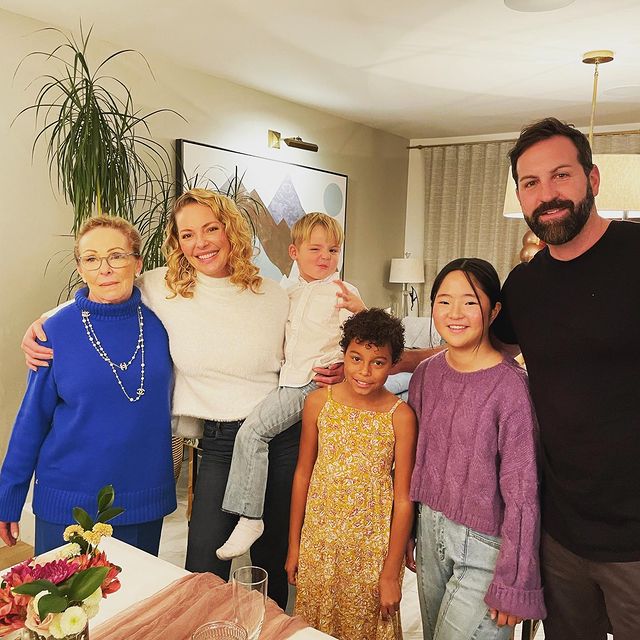 Here's how and when Katherine Heigl met Josh Kelley
Many singers are hiring stunning models for their music videos but not many found love on the set.
That was the case with two of our celebrities, who met back in 2005.
Katherine was a cast member in one of Kelley's videos, more precisely for the song "Only You", where she fell on his charm.
Was it from the both sides, Katherine wasn't so sure.
Even though they went on a dinner the same night, Kelley played it so cool that she couldn't know where they are standing.
By that point, she also met popular musician John Mayer with whom she spent some quality time.
While Kelley was on a tour he received a call from Heigl, via which she used a friendly relationship with Mayer to make him jealous and to find out if their relationship leads to something bigger.
She publicly addressed it in an interview with Meredith Vieira, which you can find here:
Are they married?
The couple was really in love and they were ready to take the relationship on another level.
In the summer of 2006, Kelley popped the question and the two got engaged.
The wedding was in the winter of 2007 at the Stein Eriksen Lodge in Utah. Heigl was dressed up in Oscar Del La Renta's white wedding dress.
The snow was falling while she was walking toward her future husband Kelley and in the background, Kelley's song, made for this special occasion, was playing.
It was like a fairy tale!
Katherine Heigl addresses marital problems
Katherine found true love in Kelley and their relationship was near perfection.
We will leave it up to you to decide whether it's perfect or not!
In 2012 Heigl, opened up about her thoughts in British Cosmopolitan on cheating and how it would work.
Her thoughts were mixed and she was considering forgiving if it was a one-time thing.
But that was back in 2012.
In 2019 she said that even though there are some ups and downs in their relationship and even if they fight here and there, cheating is an unforgivable thing.
They certainly have an imposing marriage and a type of relationship that's rare and unknown to a lot of couples.
Do they have children?
They have 3 children, 2 girls who were adopted and a boy.
First, they adopted a girl from South Korea back in 2009, named Naleigh, now a 13-year-old girl.
After a couple of years, in 2013 couple decided to adopt another girl, Adelaide, who's now 10 years old.
A new family was really happy but as the family grow they wanted another child.
In 2016 the couple was overjoyed as they announced that the Heigl is pregnant with a baby boy.
The family of four expanded once again to a family of five as a baby Joshua Bishop was born in December 2016.