Julia Roberts and Danny Moder celebrate their 20th anniversary and it's adorable
Despite being one of the most popular actresses in Hollywood, Julia Roberts successfully kept her relationship with Danny Moder low-profile.
Read on to find out about her relationships, and for the younger folks who haven't watched her much, read on to find out which Julia Roberts movies to watch tonight!
Julia Roberts and Daniel Moder's relationship timeline
Julia met her husband, the producer, Danny Moder, back in 2002 on the set of "The Mexican", however, both of them were already dating someone at the time.
The two hit it off a couple of months later and quickly got married in a secret venue.
It's been officially 20 years on the 4th of July, 2022 since their wedding day, and Julia is still successfully hiding all the details!
However, we can confirm by the looks of it that the two really are fond of each other.
The couple was blessed with fraternal twins Hazel and Patricia in 2005, which makes their twins 17 years old as of 2022.
They also welcomed a baby boy named Henry in 2008.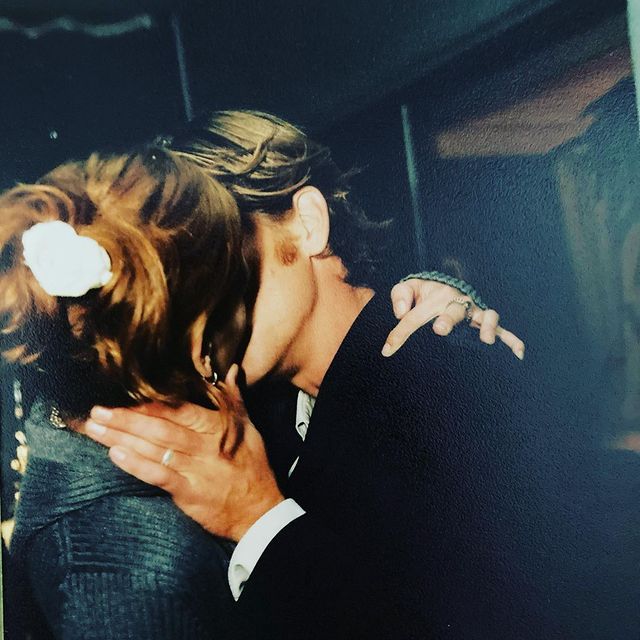 Fans love the anniversary photos
Many don't even know that she's married, but her true fans are very excited to see her anniversary photos, which she shares every year since joining Instagram in 2018.
For example, Julia shared her 18-year anniversary photo on Instagram, with the caption saying '18 Years, #heckyes'.
She shared yet another gorgeous photo of the couple hanging out at the beach on their 19th anniversary, saying '19 Years… Just getting started!'.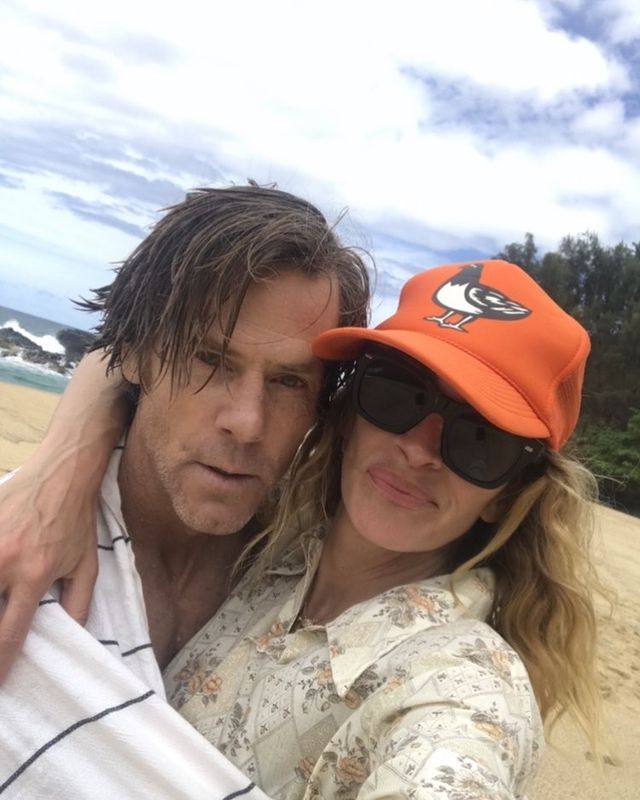 And the latest photo is definitely the most beautiful one since the two look very much in love with each other on their 20th anniversary.
Despite not sharing many intimate moments on Instagram, Moder also shared a photo for their recent anniversary, saying 'just holding on to this beautiful girl one day at a time'.
Not many couples have such a steady relationship, especially not in Hollywood, so we're happy to see them together!
Movies that will make you fall in love with Julia Roberts
If you're not the '80s or the '90s kid, there is a possibility that you missed some of Julia's biggest hits.
For example, her first major role and one of the most loved movies in Hollywood was "Pretty Woman", which premiered in 1990.
From 1990 to 2000, her most memorable appearances were in "The Player", "My Best Friend's Wedding", and the heartbreaking romance "Notting Hill".
Julia Roberts marked the 2000s with her phenomenal roles in "Ocean's Eleven", "Ocean's Twelve", and "Eat, Pray, Love".
She will also appear in the 2022 movie titled "Ticked to Paradise", and the TV series "Gaslit".