After a Spanish court approved his extradition, John McAfee is found dead in his prison cell on June 23 at the age of 75.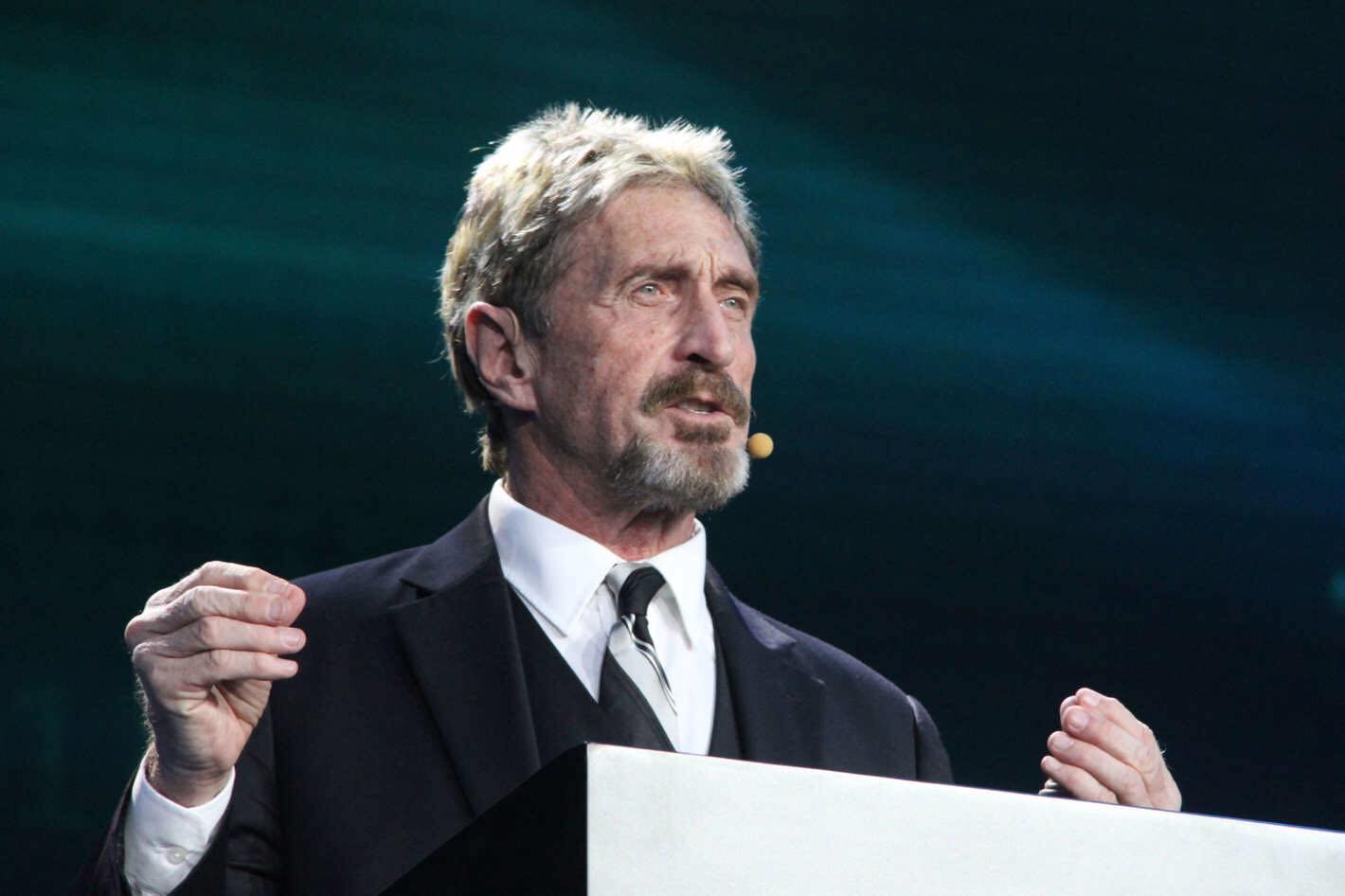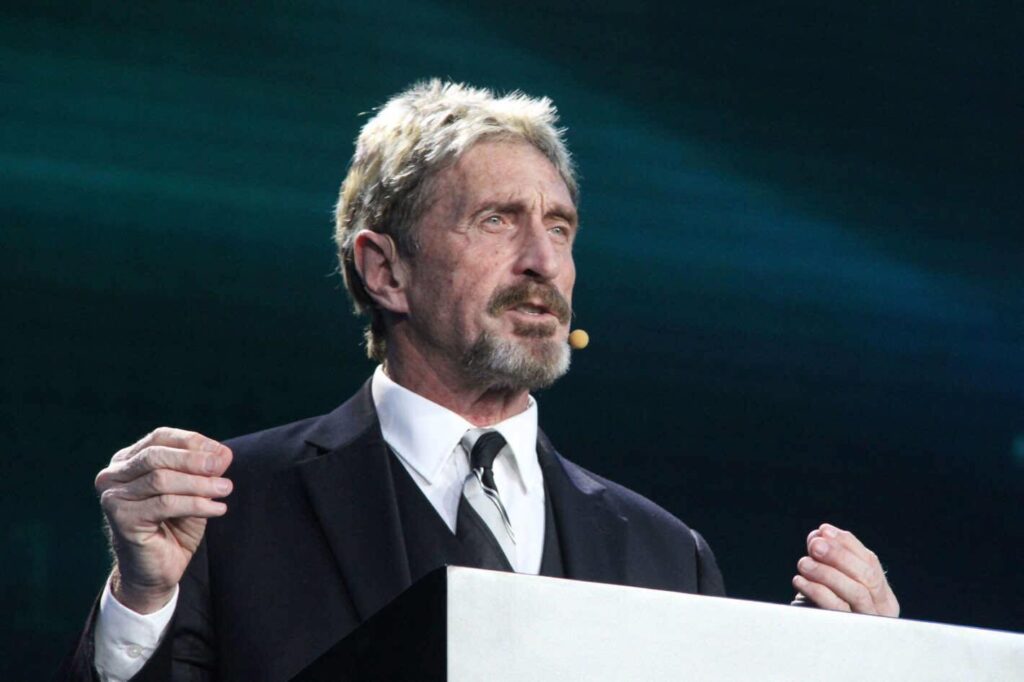 The controversial founder of the antivirus was arrested on October 3, 2020 at the El Prat airport, when he was about to take a plane to Turkey.
The arrest came at the request of the US justice, which accuses McAfee of evading millions of dollars in taxes from the profits allegedly obtained from activities such as cryptocurrency trading.
McAfee was accused of tax evasion in 2016, 2017 and 2018. His extradition to the United States was already scheduled.
HIs last words on social media were:
"The US believes I have hidden crypto. I wish I did but it has dissolved through the many hands of Team McAfee (your belief is not required), and my remaining assets are all seized. My friends evaporated through fear of association.
I have nothing.
Yet, I regret nothing."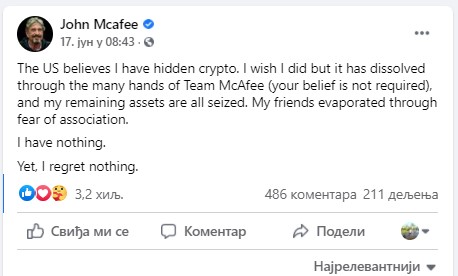 UPDATE:
His followers are skeptical about "suicide" considering his previous tweets such as this one:
And this one:
This story will be updated.