The Sunny Philly fans have been eagerly waiting for the new season to come out.
"It's Always Sunny in Philadelphia" released its season 15 in December, 2021, and officially confirmed that the show will last at least one more season.
Read on to find out what we know so far! 
When is season 16 going to air?
After thorough research on the previous seasons, season 16 is very likely to air in autumn / early winter in 2022.
Here's why we believe that's about to happen:
Seasons 10, 11, and 12 have each aired on TV in January, while almost all the other seasons premiered in September.
The creators have been pretty consistent with releasing the new seasons ever since 2005, so that's another thing hinting at the release date.
Will season 16 be the last season for this show?
The creators have dropped a major hint via their Instagram page that Sunny Philly will be renewed for 4 more seasons, so there's good news!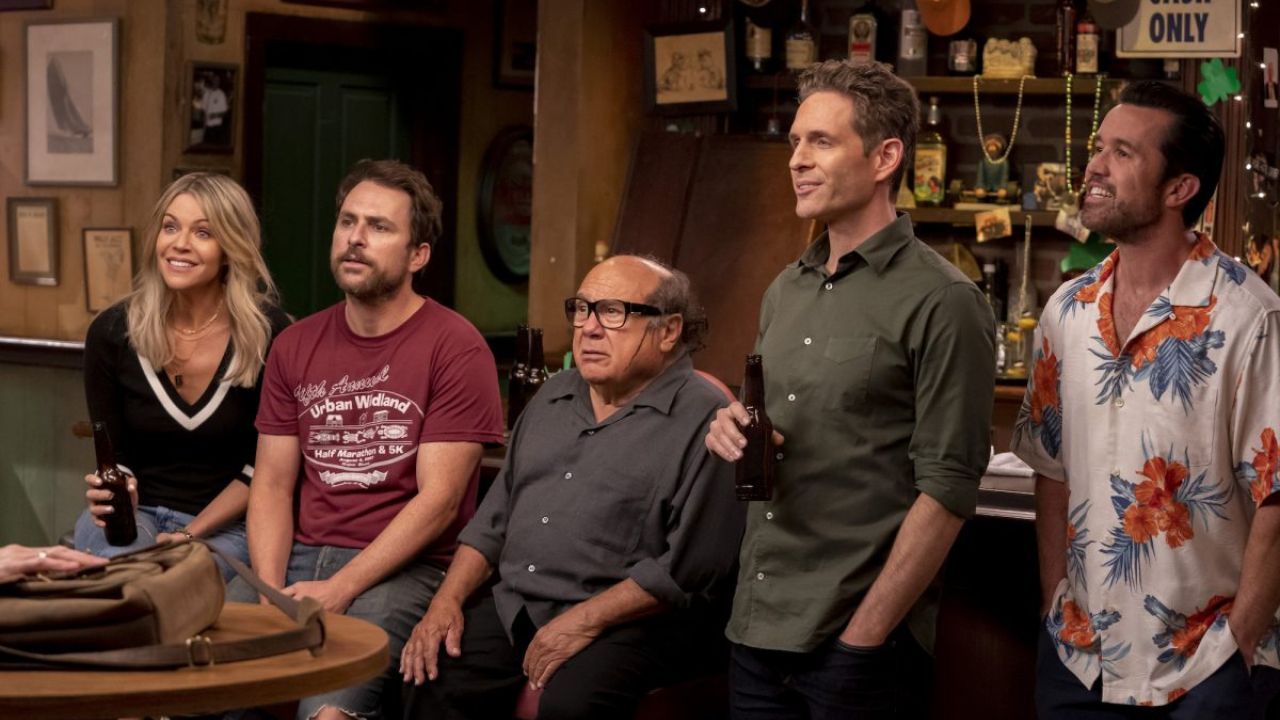 "It's Always Sunny in Philadelphia" cast & creators
With Danny DeVito, Charlie Day, and Glenn Howerton in the main cast of the show, "It's Always Sunny in Philadelphia", the show has amassed a large crowd of fans.
The show started back in 2005, and each season has had 8 to 13 episodes so far.
Season 15 concluded in December, 2021.
Sunny Philly was originally produced by the FX network, and the same network continued to air and produce the show after their brand change to FXX in 2013.
Recap of "It's Always Sunny in Philadelphia" season 15
The story follows a gang of friends who run the Irish pub in Philadelphia.
It's interesting to mention that all of the characters are outgoing, and each of them openly has a flaw (some of them are sociopathic, some narcissistic, etc).
These flaws that they openly represent are what makes the show unique and popular, especially amongst the teenagers.
P.S. If you're not a fan of spoilers, be aware that this subthread will contain some of them as we explain the basic plotline of season 15!
That being said, season 15 started with Coronavirus and riots, directly addressing the problems that went on in 2020, at the time when the season was filmed.
If you haven't watched a lot of Sunny Philly, the rest of the plot might sound weird to you.
Mac spends days trying to truly understand what it takes to be welcomed into priesthood.
The season finale shows the Gang ascending the mountain together in order for Charlie to fulfill an Irish burial tradition.
The finale ends with Charlie alone on the top of the mountain.
Although the series is labeled as a sitcom (meaning comedy), it tackles real-life issues such as alcoholism, drug abuse, grief, and even the Coronavirus pandemic and everything that went wrong since that moment.