Both Mark Zuckerberg and Bill Gates have similar backgrounds as both of them were known to be geniuses at a very young age.
Bill Gates is known to have written his first program at the tender age of 13. The case is similar to Mark Zuckerberg, as he was also considered a child prodigy who landed his way to the gates of Harvard.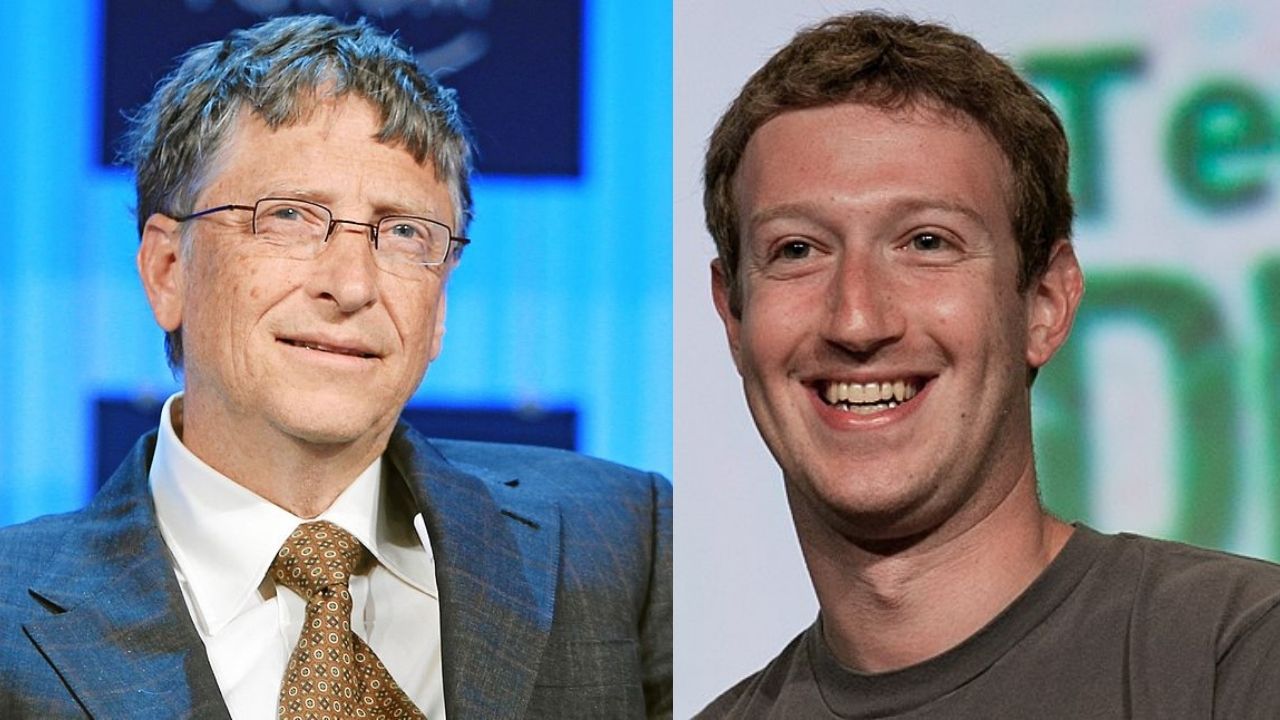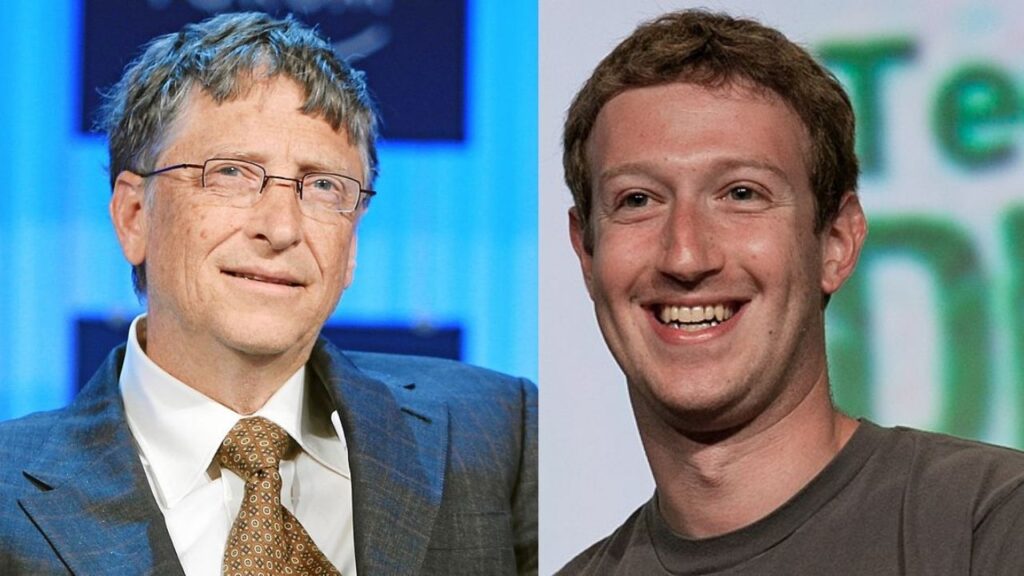 Both of these men studied computer programming and were known to be included in the most popular programmers. Although Bill Gates and Mark Zuckerberg didn't enter Harvard at the same time, their legacies have propelled Harvard even higher in the ranks.
Bill Gates's Success
The similarities between Bill Gates and Mark Zuckerberg are just uncanny. Not only is their background similar but also both have built some very lucrative businesses.
Gates was said to be always interested in computers as he and a group of his high school friends worked to computerize their school's payroll system and thus founded the Traf-O-Data. This program allowed the company to sell this counting system to local governments.
Bill Gates, after high school, enrolled at Harvard University. This was where he worked side by side with his friend Paul G. Allen to develop the software for the first microcomputers.
The pair took the existing BASIC language for large working computers and adapted it for microcomputers. Just like Mark Zuckerberg, Gates left Harvard in his sophomore year to work on the company he founded with Allen, i.e. "Microsoft".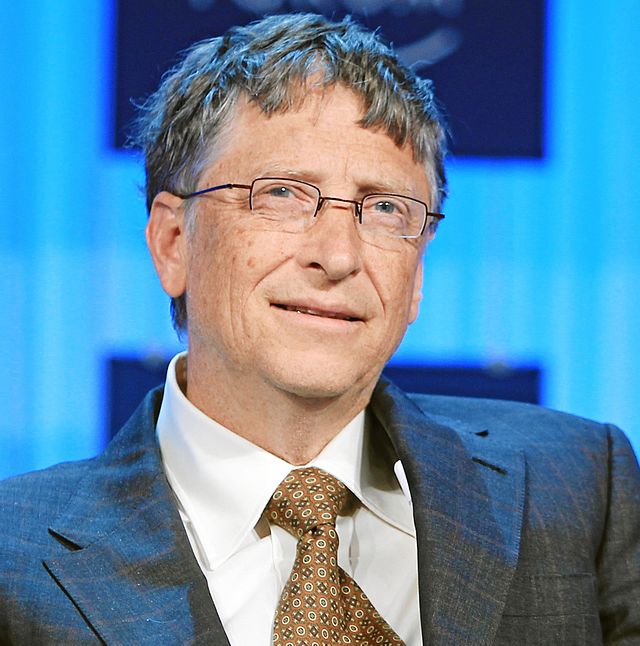 Microsoft Founder
Bill Gates was one of the youngest billionaires at the age of 31. This was all due to the fact that his career started when he was young. Bill Gates earned around 11 million dollars a day in the year 2017-2018 and this number increased to around 33 million dollars a day for the years 2018-2019.
Even though Bill Gates was the first person claimed to be a billionaire so young, he has now chosen to not hoard up the cash and instead gives most of it in the name of charity. At the age of 62, now Gates only earns 4 million per day.
Mark Zuckerberg's Success
Most of you must be aware of why Mark Zuckerberg is famous. However, the whole story behind the success is known only to a few. We do know that Mark Zuckerberg attended Harvard and by his sophomore year become the go-to programmer.
This was because his programs Course Match and Face Mash became really big hits. The students loved this site; however, the university didn't love it as much and so they shut it down. This didn't deter Mark as he partnered up with his friends and created a new site which is now known to us by the name of "Facebook".
After the initial success of Facebook, Mark quit school and jumped on the Facebook wagon for the whole run. Facebook attracted an audience of one million by the end of the launch year.
This allowed Mark to make more money off the site and move out to Silicon Valley. The success story just kept better, as investors started to see Facebook as a good place to capitalize on their assets.
As such, the triumph just snowballed even more. It was at this point that big companies led by Bill Gates, such as Microsoft, came forward to invest in this platform.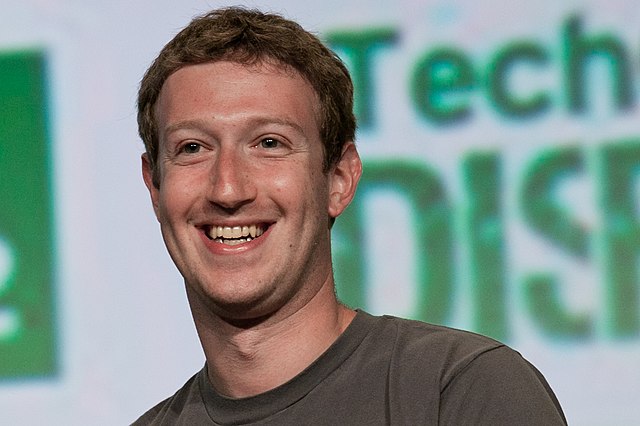 Founder of "Facebook"
Being the CEO of the company, Mark Zuckerberg has raked up quite a large bank balance.
Though most of the earnings Facebook gathers are from their ads and sponsorships, the earning that Zuckerberg has gained is primarily because he was able to start his company at such an early age.
Mark Zuckerberg's net worth has successfully increased to almost 115 Billion which means that the earning per day would be an average of $5.97 million.
Who is Richer – Bill Gates or Mark Zuckerberg?
Given that both of these people have very successful careers, which of them outweighs the other in terms of assets is the real question.
To answer that, let's take a look at the numbers;
As of December 2021, Mark Zuckerberg's had an estimated net worth of $115 billion, making him the world's eighth richest person in the world.
As of December 2021, Bill Gates's net worth was US$135 billion, making him the fourth-richest person in the world.
The assets of each are important, as we can see that even after his philanthropic efforts, Gates still has managed to have a higher net worth, earning a whopping 4 million daily.
This is not to say that Mark Zuckerberg is behind on the charity work, as he has sold around 3.38 billion Facebook stocks to channel the money to the Chan Zuckerberg Initiative.
This initiative deals with causes such as improving education, providing better healthcare, affordable housing, and helping implement better immigration laws.
To answer the billion-dollar question, it can be said that, at this point in time, Bill Gates is richer than Mark Zuckerberg.