Jordan Fisher is an American-born actor, singer, and dancer. His first glimpses of fame came around when he started appearing in numerous TV shows and movies by playing some supporting characters.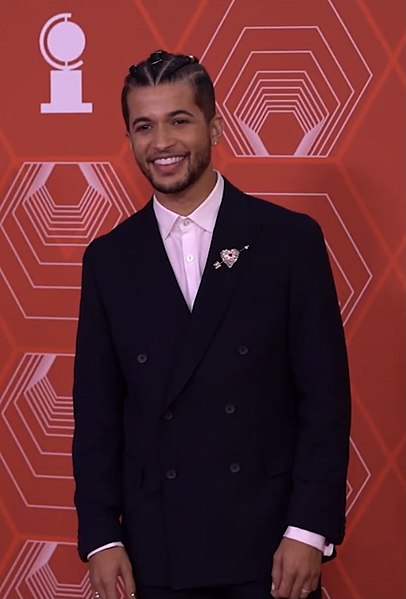 In his own words, Jordan almost became the "king of almost" because he had a string of bad luck with a few auditions in a row where he lost a role to some other person.
Luckily, he managed to land some of the following roles and it didn't take him long to make his mark in the entertainment industry. 
His first popular project was the show "The Secret Life of the American Teenager, an ABC series where he played the role of Jacob. 
Aside from acting, Fisher also displayed huge talent in singing and dancing. This is why he was able to land bigger roles in a series of musicals that required him to sing on-screen. Some of the shows he starred in include "Liv and Maddie", "Teen Beach 2", and "Grease: Live".
An honorable mention about Jordan's career is his work with Disney's charity organization called "VoluntEARS".
Although Jordan starred in all these different series, his most prominent debut was in the 25th season of Dancing with the Stars (2017).
Additionally, he and his partner, Lindsay Arnold, won this season of the show which led to him hosting "Dancing with the Stars: Juniors" in 2018 and commentating the 2019 Fortnite world cup. 
Aside from his interesting Hollywood story, he also had a pretty unique upbringing.
Jordan was adopted in 2005 at the age of 11 by his maternal grandparents, Rodney and Pat.
This adoption took place because his biological mother was 16 at the time of his birth and under heavy substance abuse. 
His two siblings, Cory and Trinity, were also adopted by his grandparents and none of them ever formed a real relationship with their mother. 
Is Jordan Fisher really adopted?
In an interview a few years back, Jordan decided to finally open up about this topic.
"I have never felt the need to hide my life story or be ashamed of the fact that I was adopted. The reason I am telling my story now is because I finally feel like I have a voice and a platform that may inspire other people to change their lives if they hear my story."
"My biological mother wasn't really fit to raise a child at the moment she gave birth, plus, she was still very young. I was practically adopted by Rodney and Pat from day one. I feel blessed that the two of the most selfless, loving, and caring people I know took me in and raised me. They did their best to take me out of any potentially harming environment and I will forever be grateful for that," he added.
"My biological mom chose a very bad path in her life. Drugs are powerful and substance abuse is hell. However, this did serve as an example to me of what not to do in my life. I learned how to be strong, resilient, and pursue my dreams," Jordan mentioned in a separate interview.
Fisher also talked about how his grandparents inspired him to start his own family one day. "My biggest goal in life is to have a big family. I want to be an amazing dad, a great husband, and take care of my wife and kids. That's how I measure success in my life. I only hope I can be a wonderful parent to my kids as my grandparents were to me".