After listening to Ariana Grande's "7 Rings," it's only fair that you imagine how rich she can be. We can agree that the 29-year-old singer has made a fortune throughout her music career, earning millions of dollars in most of her deals.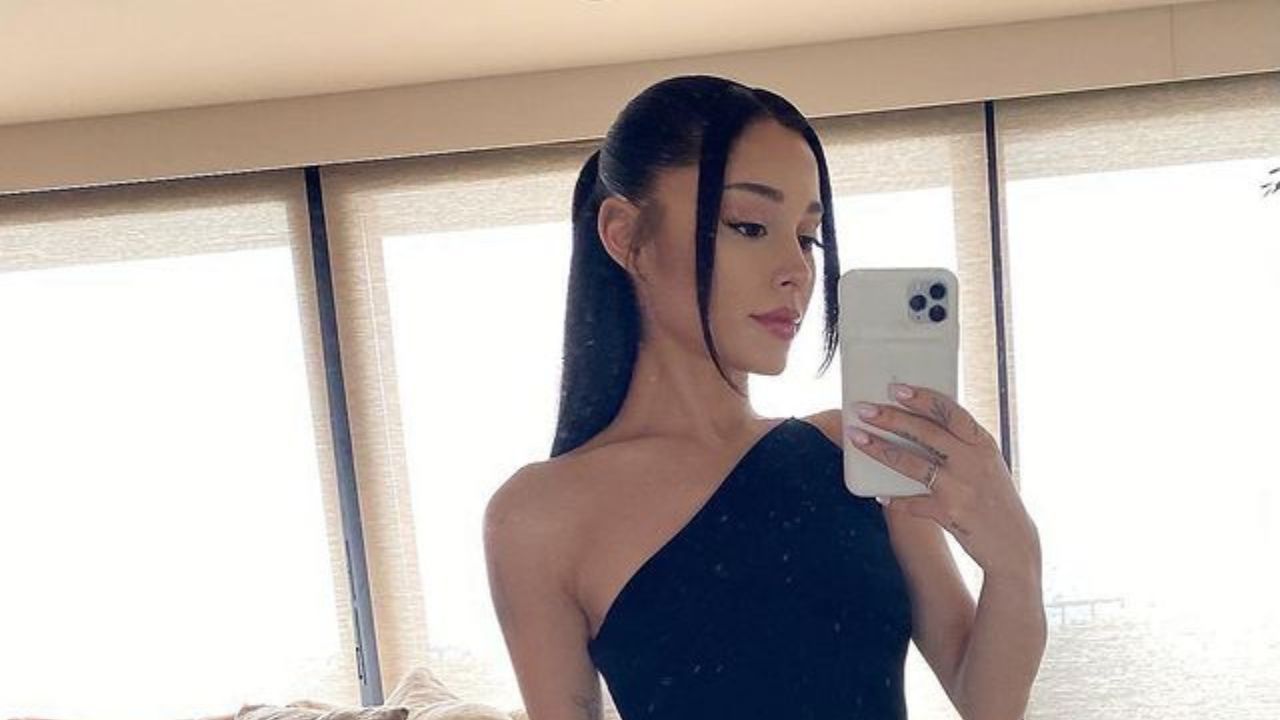 She starred in a Nickelodeon show, won a Grammy Award, and achieved several Guinness World Records, such as being the most followed woman on Instagram.
According to Forbes, She is one of the top-earning female pop stars in 2022. Do all these achievements make her a billionaire?
What is Ariana Grande's Net Worth?
Ariana earns her fortune working as a singer, songwriter and actress. She is one of the highest-paid and most popular celebrities in the world.
She has more than 339 million followers on Instagram alone, 28 million on TikTok, 82M on Twitter before she deleted her account in 2021, and over 52 million subscribers on Youtube.
You can only imagine how much net worth such a star can be.
Ariana Grande's net worth is $250 million, so she is not a billionaire.
Being a billionaire is never easy. Even with all the popularity, Ariana has amassed worldwide, she is still way short of becoming a billionaire. We can agree that the Billionaire league is just different. People like Elon Musk. Rihanna and Oprah Winfrey have already achieved this. It takes time and dedication. Ariana's income has only started rising in 2018. She still has a long way to go.
On average, she earns $20 million to $30 million each year from her various projects.
Ariana made $8 Million for headlining Coachella
Ariana raked a whopping $8 million for her two-weekend headlining slot for Coachella in 2019. The Blast reported that the star earned $4 million each weekend, the same as what Beyonce was paid in 2018.
She made $71 million through her dangerous woman tour
The tour, which lasted for seven months across all continents, made her $71 million richer. This is according to Billboard. The amount was 70% more than what she made in her 205 Honeymoon tour.
Before the tour ended, Variety reported that she was making an average of $630,000 per night.
She made over $150 million from her Fragrance Franchise
Grande partnered with LUXE Brands for her perfume line. The brand revealed that she made $150 million in the two-year partnership from her three lines: Moonlight, Sweet Like Candy, and Ari by Ariana Grande.
Ariana Grande's manager mentioned that her connection with her fans was the secret behind her perfumes' success.
She was getting paid $9000 for each episode in the First Season of Victorious
Between 2010 and 2013, Grande played a Cat role in the series, Victorious was aired on Nickelodeon. This was revealed by TMZ, which shared a copy of her contract in 2014.
She is the 17th highest-paid celebrity.
Forbes' recent list of the highest-paid celebrities ranked Ariana as the 17th highest with estimated earnings of $72 million between August 2021 and September 2022. Most of these earnings came from her Sweetener and Next World Tour, Album Sales and streams, and other projects such as being the co-executive producer of the Charlie's Angels soundtrack.
READ MORE: 'Victorious' Behind The Scenes: Are Ariana Grande And Elizabeth Gillies Still Friends?
Endorsements: In 2016, Ariana released a limited edition handbag with Coach. She also debuted special lip shades with MAC Cosmetics. All sales generated with MAC Cosmetics partnerships were donated to the MAC AIDS Fund.
Ariana also became a brand ambassador for Reebok in 2017. In 2019, she partnered with Starbucks, launching Cloud Macchiato beverages.
RECOMMENDED

Dynasty Star Elizabeth Gillies' Net Worth in 2022
Personal Life
Her parents, Joan Grande and Edward Butera, are separated. Her mother is the CEO of Hose McCann Communications, while her father is an owner of a graphic design firm. She has a half-brother, Frankie Grande. Frankie is an entertainer and producer.
Grande has had quite an interesting love life. Between 2008 and 2011, she dated actor Graham Phillips. Between 2016 and 2018, she dated rapper Mac Miller, whom they worked with in 2012, when they recorded "The Way."
Shortly after they split in 2018, she revealed she was dating actor and comedian Pete Davidson. They announced their engagement in June 2018 but ended their relationship four months later.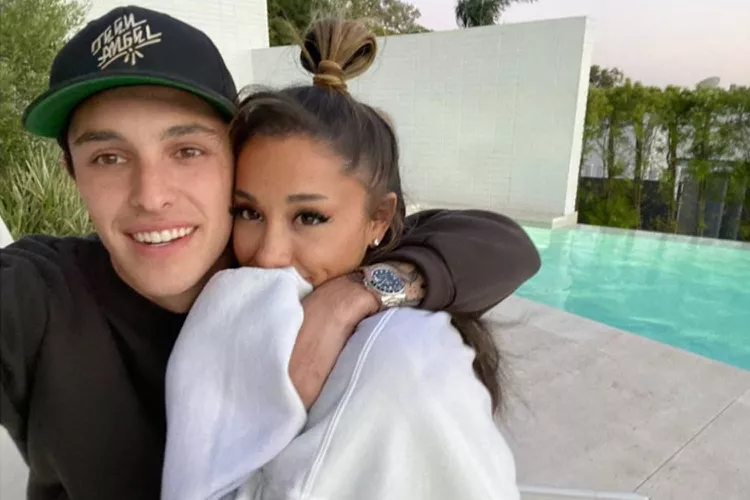 In December 2020, she announced her engagement to Dalton Gomez, a luxury and real estate agent. In 2021 the two got married.
Read more: Scott Cawthon's Net Worth