Bradley Cooper and Irina Shayk were linked together for the first time in 2015, shortly after Bradley got out of his relationship with Suki Waterhouse.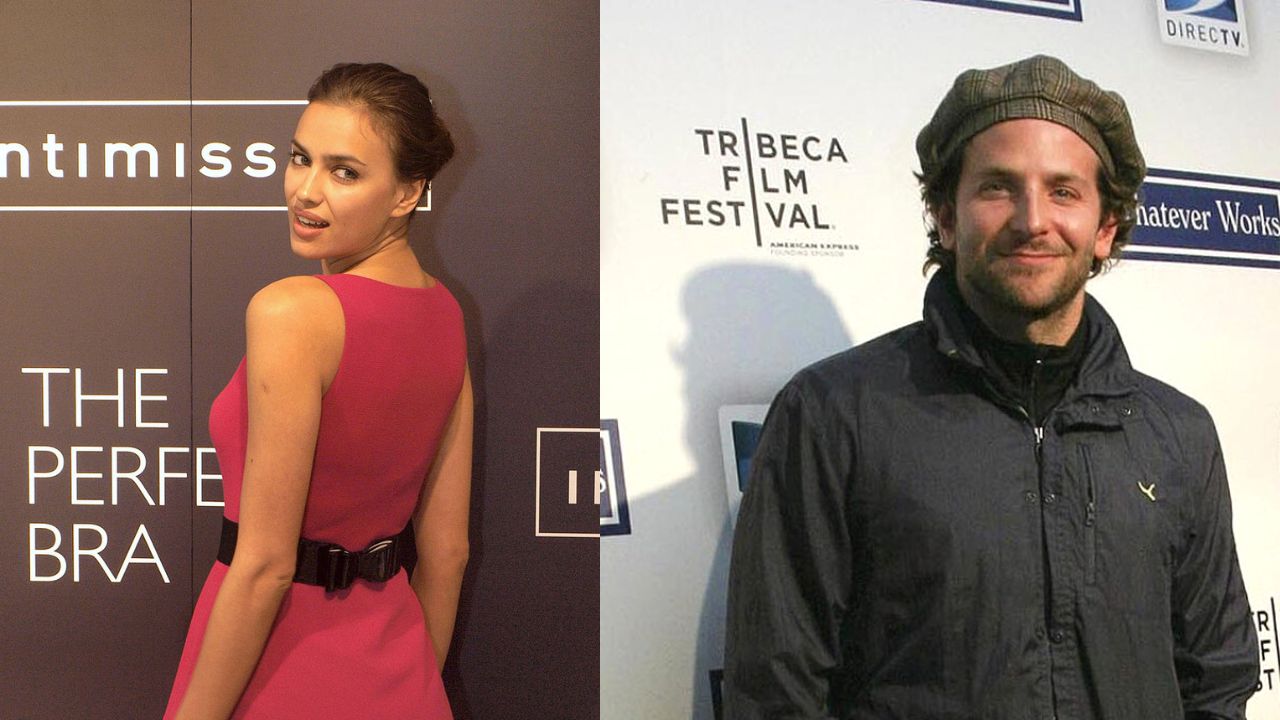 These two were spotted together at a Broadway production of "Finding Neverland" and they fell immediately into the media's focus.
Even though these two broke up recently, it's nice to recap some of their sweetest moments during the relationship.
Let's go over Bradley Cooper and Irina Shayk's relationship timeline.
Irina Shayk and Bradley Cooper Complete Relationship Timeline
It all started in NY seven years ago in 2015 when these two were spotted at multiple gatherings over one month until it was finally confirmed that they were together in May 2015.
May 2015
After more than five years together, Irina and Cristiano Ronaldo broke up, opening the path for Bradley Cooper to jump in.
Bradley and Irina clicked immediately and they opened up about their newly formed relationship in London while sharing a passionate kiss.
"They are absolutely adorable together and they go very well with each other," an insider told Us Weekly.
September 2015
The love birds were spotted in Atlantic City during the Labour Day weekend, accompanied by Bradley's mother, Gloria Campano.
March 2016
Finally, their red carpet debut happened in Paris at the Paris Fashion Week party. The pair was photographed while holding each other gently.
July 2016
Bradley and Irina were in the middle of the spotlight, but this time for different reasons. They allegedly got into a dispute at the 2016 Wimbledon final in London. But lucky, in the end, they worked it out.
November 2016
Great news! Bradley and Irina are expecting a child together. They kept this info completely under the radar until Irina's performance at the Victoria's Secret Fashion Show, when everybody noticed her baby belly.
December 2016
Taking it a step forward? Irina was rocking a huge emerald ring and speculations started that the lovely couple decided to take it a step further and engagement talks surfaced.
March 2017
The couple welcomed a beautiful baby girl into this world. On March 21, 2017 Lea De Seine Shayk Cooper was born.
May 2018
The actor and the model were seen yet again at the 2018 Met Gala red carpet and Irina was rocking her emerald ring once more. Bradley and Irina posed for a couple of photos, looking lovely as always.
September 2018
Bradly, who is usually very private and rarely talks about his personal life, this time opened up. "This definitely has something to do with me becoming a parent and having a family of my own. This made me more open and understanding because that is exactly what I want my daughter to be," Bradley said in an interview with NPR.
December 2018
The complete family was spotted at Disneyland enjoying a day together, looking as happy as always.
"I could tell that they were having such a jolly time. They just couldn't stop smiling. I love them so much," an eyewitness told People.
January 2019
Yet another red carpet appearance. The love birds were spotted at the 2019 Golden Globes. They seemed very happy together, holding hands and posing for pictures.
February 2019
The "Hangover" star and his better half appeared on the red carpet once more, this time with matching black outfits looking stunning as always.
May 2019
One more red carpet appearance but this time solo. Although Bradley was very vocal about his desire to attend the 2019 Meet Gala, Irina arrived alone.
Bradley later revealed that he couldn't go because he was working on the "Joker" movie as a producer.
June 2019
The End? After being more than 4 years together, Bradley and Irina were on thin ice, an insider confirmed.
Just a couple of days later, official sources confirmed that the former power couple was no longer together.
They called it quits on favorable terms and will continue to co-parent their daughter together.