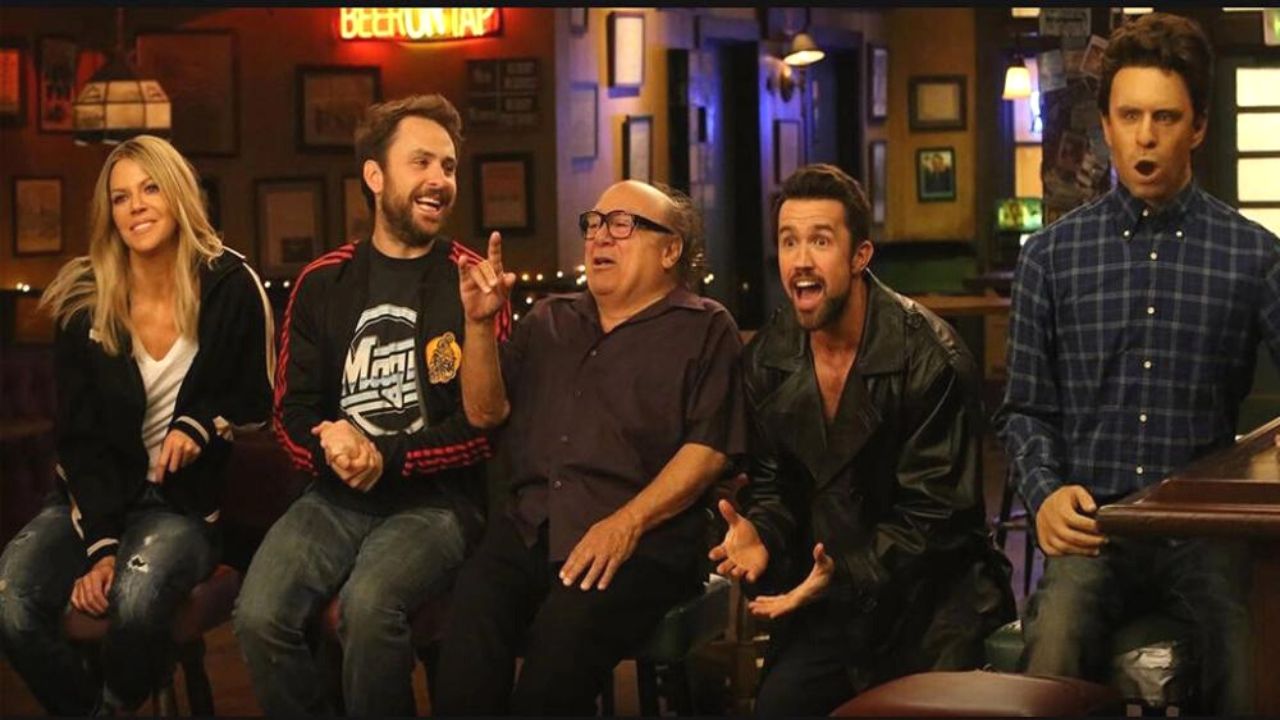 Since the popular sitcom "It's Always Sunny in Philadelphia" has recently been renewed for 3 more seasons, read on to find out where you can catch all the seasons that have been released so far.
The Sunny Philly has been cracking jokes for 15 seasons throughout the 18 years of filming.
Websites that stream 'It's Always Sunny in Philadelphia'
If you're a big Sunny Philly fan, you probably even have the DVD editions bought, since that was the only way to watch it back in 2005!
However, with modern streaming services and websites, we can catch all of the episodes of our favorite series online very easily. 
For the folks all across America, you can catch all the 15 seasons of "It's Always Sunny in Philadelphia".
The popular comedy series is also available on Netflix and Amazon Prime Video, although the number of episodes available varies from country to country.
As for people in the rest of the world that don't want to and/or can't subscribe to Hulu or Netflix, Sunny Philly is also streamed on fuboTV, Vice TV, and FXNow (owned by FXX Network).
Even Disney Plus has recently added the first seasons on its streaming platform, so stay tuned if you're subscribed there, as they're likely to add all of the available seasons this or next year. 
RECOMMENDED

It's Always Sunny In Philadelphia: Season 16: Everything We Know So Far
'It's Always Sunny in Philadelphia' base plot explained
The original pilot episode was titled "It's Always Sunny on TV" and it was set in LA, but it was changed just a single episode later!
This sitcom is different from other comedy series because it showcases the reality young adults actually live in.
The show begins with a group of friends, that call themselves 'The Gang', throughout their daily struggles to make ends meet.
This is specifically addressed by the co-creators and actors of the show Glenn Howerton and Charlie Day, both of whom said that their on-show characters show how hard it is for actors to find gigs and roles for themselves at the beginning of their careers.
Besides, the group of friends who lead the unsuccessful pub in Philadelphia all of which have individual issues that they're coping with, such as narcissism, illiteracy, alcohol abuse, etc.
Cast
The show's creators Charlie Day, Glenn Howerton, and Rob McElhenney are also the main characters in the show, accompanied by actors David Hornsby, Kaitlin Olson, Alexandra Daddario, Stephen Collins, and even Danny DeVito.
With Danny DeVito in the role of Frank Reynolds, the sitcom viewership jumped 10 times in seasons 2 and 3.
In fact, viewership for season 1 was so low that the only way the creators could save the show is to bring in someone who's already successful.
'It's Always Sunny in Philadelphia' was renewed for four more seasons 
Ever since the show started back in 2005, the fans can't get enough – and honestly, the show still has a lot of stories to tell!
That being said, many were overwhelmed when FXX Network confirmed that the show will be renewed for 4 more seasons in 2016.
This means that the show will ultimately have 18 seasons in total, which makes "It's Always Sunny in Philadelphia" the longest-running sitcom ever.