Milana Vayntrub is well-known to many individuals as Lily, the spokesperson for the AT&T advertisement.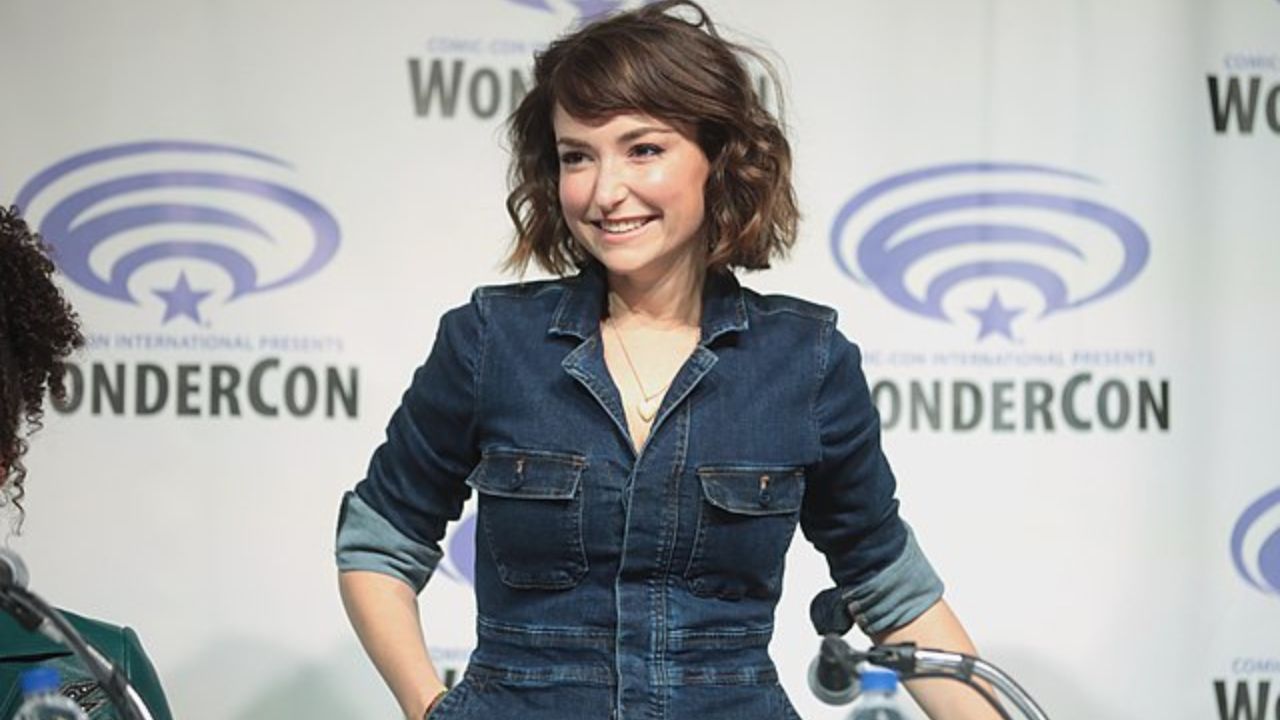 Despite making an appearance in Days of Our Lives and ER before the age of ten, her first gig on TV came earlier.
While still a child, her family was among the many Jewish households that escaped the Soviet Union.
Fox News interviewed them as they were in Ladispoli, Italy, waiting to be assessed by the Immigration and Naturalization Service. The two-year-old Milana said a single word, America.
After staying in Europe for one year, the family made their way to California.
RECOMMENDED

How Much Did Sylvester Stallone Make From Rocky?
The star stated her mom worked in different jobs while studying nursing and her dad distributed doughnuts.
The acting was her way of helping the family get an extra income.
According to the University of California San Diego News Center, she took an equivalency assessment and dropped out of high school to join the institution.
She studied communications and was part of the Upright Citizens Brigade.
The actress appeared in Lizzie McGuire in various episodes and comic short films before getting major acts in The League, and Daddy Knows Best.
It was her performance in the AT&T advertisement that made her famous. So how much does she make for every commercial?
AT&T has made her very rich. Vayntrub made her initial appearance as Lily for three years running, from 2013 to 2016.
She later returned for various COVID-themed commercials that she also directed.
The initial plan was to act in a single advertisement. Still, according to the company's Vice President of Advertising and Marketing Communications, Valerie Vargas, "it was so well-received that we kept bringing her back."
This made her earnings go up to $500,000 per commercial.
She still engages in commercials for the company, so there is a high probability that the amount will increase.
According to Hank Perlman, Lily could be described as "a multi-dimensional character in a way that's rare for commercials. We try as hard as we can not only to make her funny but to make her as strong, smart and human as possible. And hopefully all of that makes her as relatable as a character in a 30-second commercial can be."
With time, her performances in the commercials have given her a lot of exposure since many people enjoy her refreshing appearance and her sense of humor on screen.
One of her adorable attributes is her entertaining and humorous traits.
Her good nature and informative relatability has resulted in her earning more than $3 million over the years.
This has allowed her to assist refugees going through similar problems her family encountered back in 1989.
She has a charity known as Can't Do Anything, formed in 2016.
She said the idea mushroomed while on holiday in Greece, where she came across many refugees entering the country.
She stated, "I didn't know what I could do but I knew I couldn't sit idly by … I do know what it's like to be an outsider."
She Has Experienced Harassments and Threats in Her Line of Work
She has also faced difficulties working in commercials. Over the years, the star has experienced many harassments and threats. 
Even though it may seem troubling, she did not hesitate to talk about it.
She said, "I wasn't upset because people shared their opinions on my appearance, but I said something because just by showing up to do my job, I received unwanted sexual and violent comments about my body and what people want to do to it." She added, "the idea that it is my job to avoid being harassed was surprising in every way, in the support and in the controversy."
Awards and Nominations
In 2018, she got a People's Voice award for Video – Best Use of Interactive Video at the Webby Awards, a Bronze Telly for Series-Comedy: Long Form or Series for Online, and a Silver Telly for Craft-Interactive Video for Online.
In 2020, she was nominated at the Streamy Awards for Best Writing.