When it comes to Hollywood icons, there aren't many that can compare to the likes of Mel Gibson. He has starred in a large number of blockbusters, the most popular ones being "Braveheart", "Lethal Weapon", and "Mad Max".
Mel Gibson was born in New York City in 1956 but was primarily raised in Australia. Ever since he was a teenager, he displayed a love for acting. By the late 70s, he got his first breakout roles in the acting industry, starring in different stage productions and some smaller TV show roles.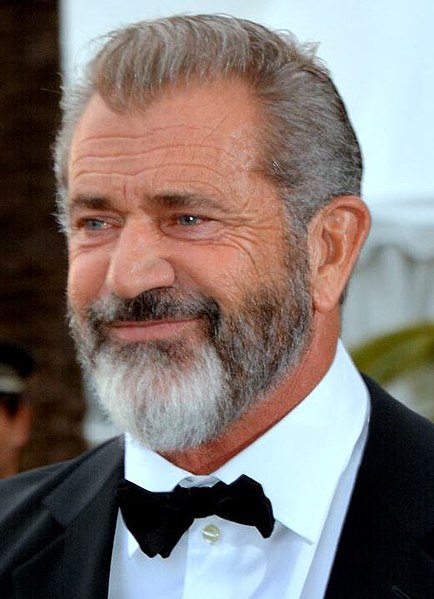 The movie "Gallipoli" is considered his "maiden" role, it was released in 1981. It was this movie that helped him gain recognition and accolades as a serious actor. If that wasn't enough, he also won the Best Actor Award from the Australian Film Institute.
We can't argue that in the late 80s and early 90s, Mel Gibson was literally one of the most popular actors in the world, a true definition of an international star. Plenty of movies were coming out and Gibson starred in each one he predicted to be a success.
At the beginning of the 2000s, Mel decided it was time to start out a directorial career. His first movie was considered somewhat controversial, "The Passion of the Christ". 
RECOMMENDED:

Dr. Dre Pays $3.5 Million a Year to His Ex-Wife
Somewhere before 2010, Gibson started to get involved in a series of some serious public scandals. These scenarios had a huge impact on the image he spent so many years building.
After his first few scandals, Gibson decided to divorce his longtime wife in 2011. Those of you that follow celebrity gossip have probably already heard somewhere how Mel Gibson lost a huge chunk of money in the divorce process, but what was the exact number?
Mel Gibson's wife was Robyn Denise Moore, a woman he met in 1980. At that time, Robyn was working as a dental nurse when she fell head over heels for the charming actor. The two decided to get married in 1980.
Even though Gibson's career was skyrocketing, the two worked very hard to maintain the marriage. He entered the next chapter of his career in 1995 with producing, directing, and starring in the blockbuster "Braveheart", the movie that won him an Academy Award.
The divorced couple has seven children together and even though Mel tried to hide them from the spotlight, we did see his wife accompany him to red carpet events from time to time.
Unfortunately, things started to go south in the marriage somewhere around 2006. It's the year that they released a public statement declaring their divorce. At the same time this happened, Gibson had one of his notorious drunken episodes; he was arrested for drunk driving in California.
Even though they released the divorce statement, it took three years for the process to actually finalize. Considering how much money he lost, Mel probably didn't mind the procrastination. 
How Much Did Mel Gibson Pay His Ex-Wife?
According to different sources, Gibson paid ordered to pay half of what he owned to his wife. His net worth at the time was approximately $850 million, which means he paid his ex-wife somewhere around $425 million. Not bad for a dental nurse, huh?
The main reason why he paid so much money was because the couple never established a prenup. When they met, Gibson was basically starting out as an actor and he probably didn't imagine his net worth would once be worth hundreds of millions.
Although Mel has been involved in several romances over the recent years, he hasn't gotten married again. Well, can you blame the guy?