Nick Cannon Expecting Baby No. 9.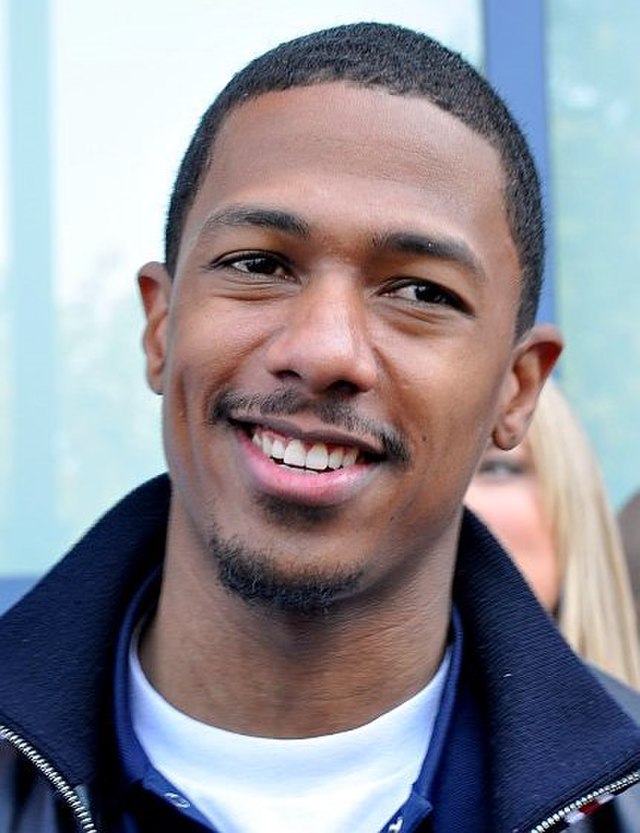 Host and actor Nick Cannon started acting in his childhood before growing to have many children.
The superstar began his road to fame as a rapper before realizing he possessed the versatility to adapt.
Many would like to know about his personal life, including his baby mamas.
In 2008, he got married to Mariah Carey.
They were a couple for six years.
They had twins in 2011, and his relationship with the RnB sensation was his most publicized relationship.
The twins, Moroccan and Monroe Scott, are named after the style used in the room they got engaged in and Marilyn Monroe, respectively. Scott is the star's second name.
It is also his grandmother's maiden name.
It also happens the twins were born on their parent's third anniversary.
After separating from Mariah Carey, Cannon proceeded to father two children with Brittany Bell.
He had his third child with Bell, who is a model. The child was named Golden "Sagon" Cannon, and he shared the news of his birth on his Instagram.
He wrote, "Weeping may endure for a night, but Joy cometh in the morning!
No matter how hard the world may hit you, God always reminds us of our purpose! Welcome to Earth, Son."
The model welcomed a baby girl with the host in 2020.
She was named Powerful Queen Cannon.
She posted the news on Instagram with an emotional post.
She went on to say that she gave birth to her through water birth.
RECOMMENDED

How Much Did Mariah Carey Get From Tommy Mottola?
DJ Abby De La Rosa
Even though it is not clear when DJ Abby De La Rosa and Cannon started dating, she posted various pictures in 2021 stating how she felt lucky that she was going to be a soon-to-be-mother of twins.
Cannon was standing next to her as she embraced her bump in the picture.
She wrote, "Our dearest sons — my miracle babies…Thank you for choosing me to be your Mommy.
I know the Lord has destined me and prepared me for the gift of not one but two little angels.
I pray that God gives you both the strength to walk brave and boldly in your individual truth just like your Daddy."
She said, "That God bless you and your brother and guide you into living out your full purpose.
Your Dad and I will always be here for you both; in complete unison and support.
No matter what this world may throw your way, know that forgiveness is key and what is for you – is for YOU! You both are already so loved, and we can't wait to meet you both."
She would later post pictures confirming the birth of the children.
The star posted, "June 14th, 2021. Welcome to the world Zion Mixolydian Cannon & Zillion Heir Cannon,"
Many congratulated Abby, and Cannon knew there was more to come since he told his fans to expect more baby-mama news.
READ MORE

Is Nick Cannon From a Wealthy Family?
Alyssa Scott
He welcomed his seventh child with Alyssa Scott in 2021, but the child passed away in the same year.
The model announced the birth of their child, Zen Cannon, in July 2021.
She shared the news on Instagram, stating that he was born nine days after the birth of Cannon's sixth child.
Details of the child and his father were indicated in a post in which she uploaded a picture of her showing off her baby bump.
What caught people's attention was the child's name.
She wrote Zen S. Cannon.
The caption was all the evidence anyone needed to show that she was pregnant with Cannon's child.
This was confirmed when she posted a message on Father's day with a picture of her and Cannon.
The child was born, and this was confirmed by her post, in which Nick was not tagged.
Zen passed away when he was five months old, and Nick shared the news in December 2021.
He revealed that he had been diagnosed with a malignant brain tumor and hydrocephalus.
He passed away after his health deteriorated.
Nick went ahead to praise Alyssa for staying strong during the occurrence.
Bre Tiesi
The star is set to have another child with Bre Tiesi, a real estate agent and model.
She hosted a baby shower at the beginning of 2022 to announce that she expected a boy.
The star stated that he was expecting a child with the model, but he had to wait out of respect for his baby mama, Zen.
The two also celebrated the Easter holiday together, and she posted a picture where she had Happy Easter written on her belly.
At the same time, her baby daddy wore an Easter bunny costume.