Sarah Paulson is renowned for her role in American Horror Story, Ratched, and Ocean's 8. In short, she is a legend.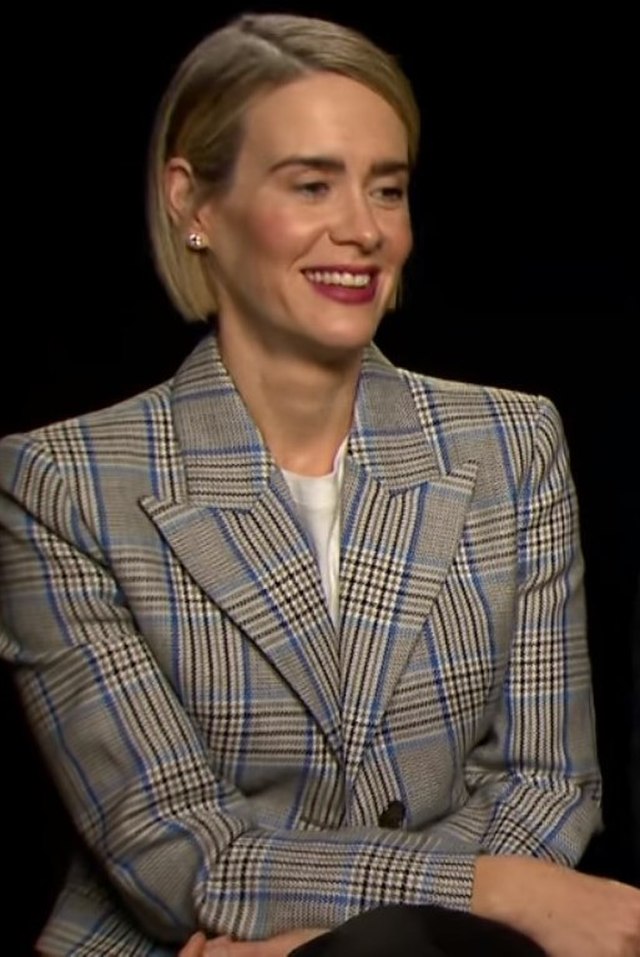 On the other hand, Holland Taylor is known for her appearance in The L Word, Legally Blonde, and Hollywood Fame.
The fact that both have been together for more than six years as a power couple is motivating. Both are captivating on screen and offscreen.
They appeared in shows that debuted in 2020 that Ryan Murphy created.
In addition to appearing in Mrs. America, Paulson appeared on Netflix as a titular character. Taylor has a remarkable role in acting since she represents Hollywood's Golden Age. Fans have always wondered how the two came to be a couple.
The couple is famous for their open and long-term love for each other. They have been together since 2015. They have made LGBTQ relationships a norm in Hollywood and created room for discussions on the age gaps in love relationships.
The couple started dating in 2015, to the amusement of fans though they have known each other for a long time. Almost a decade ago, they met at a dinner event when the American Horror Story actress was in a relationship with actress Cherry Jones.
Even though she was in love at the time, she could not help but think about Holland being an extraordinarily beautiful woman.
Fate would bring them together a few years later when they were involved in Martha Plimpton's nonprofit organization.
They followed each other on social media, started sending flirty messages, and decided to go on a date.
Paulson Giving the Fans Her Version
"It's a long story. We met a very, very long time ago. I was with someone else, she was too then. And then there was, like, a Twitter thing that happened," Sarah stated on the show, Watch What Happens Live With Andy Cohen.
She went on, "We were doing a thing at Martha Plimpton's house. It was for an organization that she was working with and we were both doing a little PSA for it and breezed by one another and then started following each other on Twitter."
Holland Taylor Talking About Her Love Life And Marriage
Holland Taylor who has never been married during one of her interviews talked about the age difference between her and her partner.
It was during a show in WNYC.
There's a very big age difference between us which I'm sure shocks a lot of people, and it startles me," she said.
"But as they say, 'If she dies, she dies."
She also discussed the possibility of getting married in the future by saying, "I would not do that publicly. My relationship is with a woman, and I have not — given my generation it would not be something that would automatically occur to me. But she's mentioned it because just from a spiritual point of view, from a heart point of view … as a deed that has a very rich symbolic gesture to it, it has its attraction."
At the time, she did not reveal the name of her girlfriend but a month later, she would post a picture of Paulson in a gown with the statement, "when captions fail … ".
Paulson Celebrating Her Partner's 78th Birthday
In 2021, Paulson wrote a heartfelt tribute to her partner during her 78th birthday, and it is one of the loveliest tributes on the internet. She uploaded a black and white photo of the actress wearing shoes while smiling.
It may be one of those moments Paulson stared at her partner and realized how much she was in love with her. "All roads lead me to this face, those eyes, that soul," she wrote. "You are, quite simply- everything to me.
She joked that her partner would not be mad at her on seeing the photo, stating that since she made it look black and white, she thought that was her preference. "It's a perfect picture of a perfect person," she added. Their relationship is joyful and an illustration that true love still exists.