Nick Jonas and Priyanka Chopra are so much in love that in a recent interview, the singer stated the attributes that make her unique from other women he has previously dated.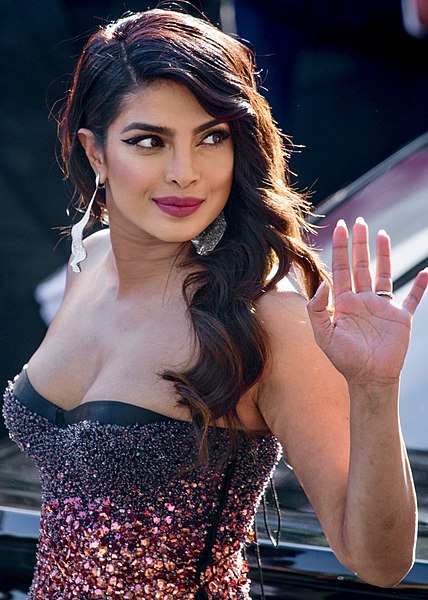 He was promoting his album Spaceman when he was asked what makes her different. He said they have a magical connection and attributed this to knowing each other very well before dating. He stated that this created the foundation that was instrumental in their love evolving.
Even though they have experienced a couple of wild situations, he considers himself blessed to have a spouse he can depend on and vice versa. So how did the power couple meet?
Even though many believe that they met at the Met Gala in 2017, their love history dates back a little further.
The artist made the first move by sending her a message through Twitter. He revealed to Vogue that this was back in 2016 after declaring his interest in her to their mutual friend and Quantico star Graham Rogers.
Chopra replied to his message by telling him to text her, and that is how he came to have her contacts. Their first face-to-face meet-up was at the after-party hosted by Vanity Fairs in 2017, months before they went to the Met Gala. The artist did not hesitate and went down on one knee when he set eyes on her at the event and said, "you're real. Where have you been all my life?" He did not mind other people watching as he was in love.
The actress said she did not have much time for a chat since she had to board a flight back home. By the time they received an invitation to attend the Met Gala, they had been text-flirting for months.
The couple would meet again, one week before the Met Gala, and this time they had an actual date at The Carlyle New York. Later, Chopra took Jonas home, where she lived with her mother, and he got to meet her. The couple did not share a kiss on the first date.
Jonas felt the need to remain respectful and gave Chopra a friendly pat, according to Vogue. 
At the Met Gala
During the Met Gala, both created a stir as people assumed they were dating since they went on to the red carpet together though according to sources, their appearance was purely platonic.
The Quantico star was asked why she appeared at the event accompanied by Jonas, and she said since they were both in Ralph Lauren clothes, they felt they should go together, and it was fun. It was not until 2018 that the dating rumors between them started courting the public attention.
The media spotted them holding each other during the 2018 Memorial Day weekend in the company of friends, and by the end of July, they both had engagement rings. 
Their Marriage and Firstborn Child
The couple got married in December 2019. The ceremony was at the Umaid Bhawan Palace in Jodhpur, Rajasthan. There were two ceremonies, one Hindu and the other Christian, to honor the traditions of both families. For the Christian wedding, their clothes were designed by Ralph Lauren, again, and for the Hindu celebration, Sabyasachi, the Indian designer, created their outfits.
While posting a picture of the pre-wedding ceremony in which the bride has her feet and hands painted, the actress stated, "One of the most special things that our relationship has given us is a merging of families who love and respect each other's faiths and cultures. And so planning our wedding with an amalgamation of both was so so amazing."
The couple welcomed their first child together on January 2022. She recently shared her first post since being a mother. She did not want to make the information public, and her latest statement has people excited.
While wearing dark sunglasses and a little makeup, she captioned the pictures as "The light feels right." This generated more than 800,000 likes within a few hours, and fans' reactions were heartwarming.