From colleagues, to lovers, to a happily married couple – it seems that Melanie Lynskey and Jason Ritter have it all figured out.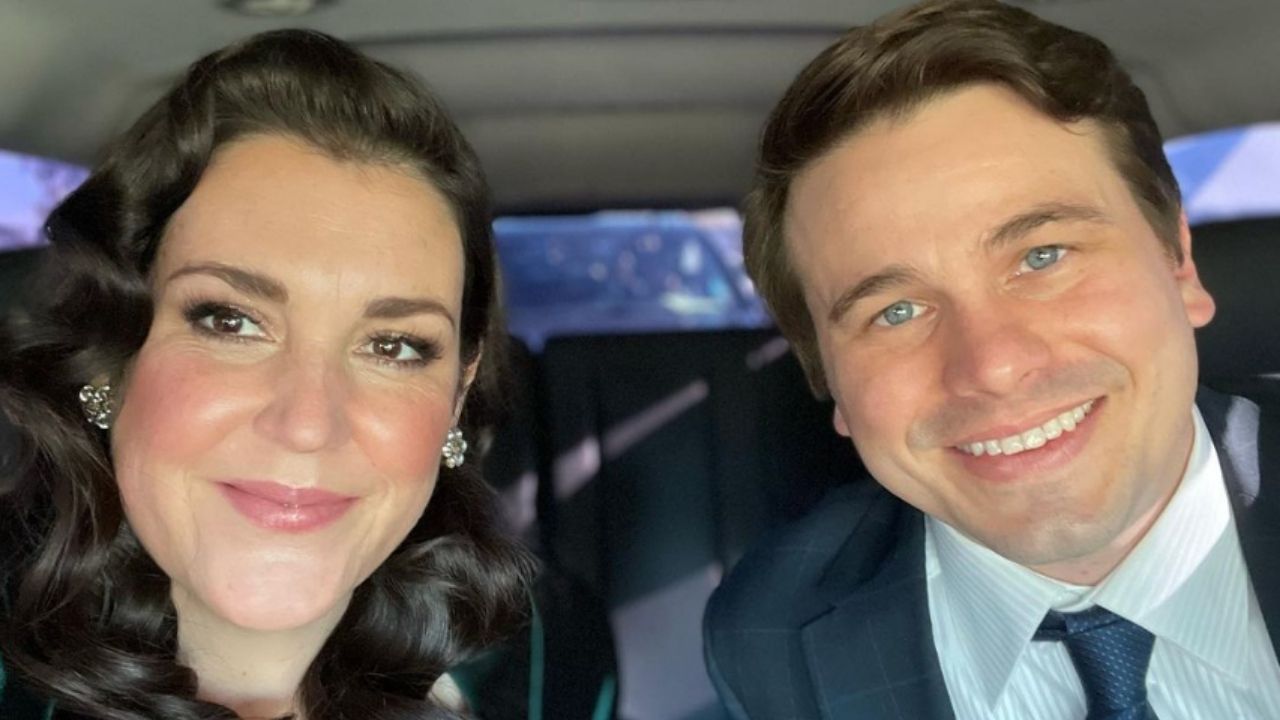 These two originally met on a movie set where they co-starred together, which ultimately led to one of Hollywood's most beautiful romance stories. 
How did Melanie and Jason Meet?
Melanie and Jason first met in 2013 on the set of "The Big Ask" where they were co-starring together. As they like to say in interviews, they 'immediately clicked'.
2014 – First Movie as a Couple
The movie "We'll Never Have Paris" is the first movie in which these two starred in as a couple.
2016 – It's All Going Smoothly
Three years later, their relationship seemed rock solid. Soon, their next project was on the way, the movie "The Intervention".
2017 – The Engagement
Just a year later, in 2017, Melanie announced that she and Jason had just gotten engaged. Melanie also revealed that Jason was extremely casual when he proposed. "We were on the sofa when he suddenly asked me to marry him. That was very cute."
2018 – The First Child
The now engaged couple welcomed their first child, a beautiful baby girl, in December 2018, which the actress announced via Twitter.
"@JasonRitter and I had a daughter in December. We love her so much; she's perfect. Thanks to everyone for your sweet messages."
2019 – Husband and Wife, or Maybe Not?
In October 2019, Melanie felt the need to clarify their relationship because everybody called Jason her husband.
"Jason is constantly referred to as my husband even though I never call him that, because we're still not married," Melanie posted on Twitter.
2020 – The Wedding
In 2020, we all received a green light to call Jason her husband, as the couple tied the knot in March.
In an interview, Melanie explained the details of their wedding. She said that they got married on the front porch of their rental house in Atlanta with just two friends present.
Shortly after, Melanie posted a picture of Jason and their child on Instagram with the caption, "Extraordinary grateful for many things right now, but most of all for these two."
2021 – Mother's Day
Jason had a couple of warm words for Melanie in May, honoring Mother's Day.
"The last couple of years I have watched @melanielynskey be the most incredible mother to our daughter. The way she talks through emotions, sings, reads stories, makes little treats, and finds fun things to do or see is truly beautiful to witness. Happy Mother's Day to the best." Jason posted on Twitter.
In September, Melanie posted a cute snap of her husband and their daughter with a caption, "A little girl knows she has the best dad in the world @jason_ritter."
2022 – Jason to the Rescue
Jason showed how much he loves his wife when he dammed the social media trolls for body-shaming Melanie.
He confronted the troll's via Twitter, "If anyone has any further unsolicited comments about *anybody* else's body, they can feel free to write them in permanent ink onto their own foreheads and swan dive directly into the sun."
In March, Melanie accepted the award for Best Actress in a Drama Series. While accepting the award, Melanie had a couple of encouraging words for her husband as she called him the love of her life and, above all, her greatest supporter.
Their latest co-on-screen appearance was in May as Jason, alongside Justin Timberlake, portrayed two Collin County officers in his wife's show "Candy."