James Gunn and Jennifer Holland have been together for more than six years and have been spotted together in red carpet events many times.
Apart from Peacemaker and The Suicide Squad, Jennifer has also featured in her boyfriend's movie Brightburn in which she acted as Ms. Espenschied, the school director.
The Two Met Through Gunn's Friend, Rosenbaum
The two have been a couple since 2015.
Gunn's friend Michael Rosenbaum was responsible for introducing them to each other since he was dating the actress's friend.
The Lex Luthor actor felt he should set them up after Gunn saw a picture of Holland and inquired about her.
When Rosenbaum's partner at the time approached the actress with the idea of a meetup, the actress admitted that she had never heard of him even though Guardians of the Galaxy was such a hit.
She revealed during an interview that she was reluctant to go out with the director.
She revealed, "She described James as a producer-director.
I guess the fact that she put producer first or something gave me weird vibes" — before looking him up online, where he "seemed so incredibly charming in interviews."
They had an incredible first date; she confessed, "I just told him my whole life story.
We spent like seven hours together, and that's it.
That's how it started."
She Worked With Her Boyfriend in Different Projects
The actress became part of the DCEU with the release of The Suicide Squad.
Gunn directed and wrote the movie.
Holland played the role of Emilia Harcourt, an agent who helps the group of villains through their assignment.
She revealed to PEOPLE that working with her husband on the spin-off show made them closer in their relationship.
She confessed, "It was great. We had an absolutely amazing time.
At the end of it, our personal relationship was closer to the experience.
We got really lucky in that we work really well together, and it just works for us."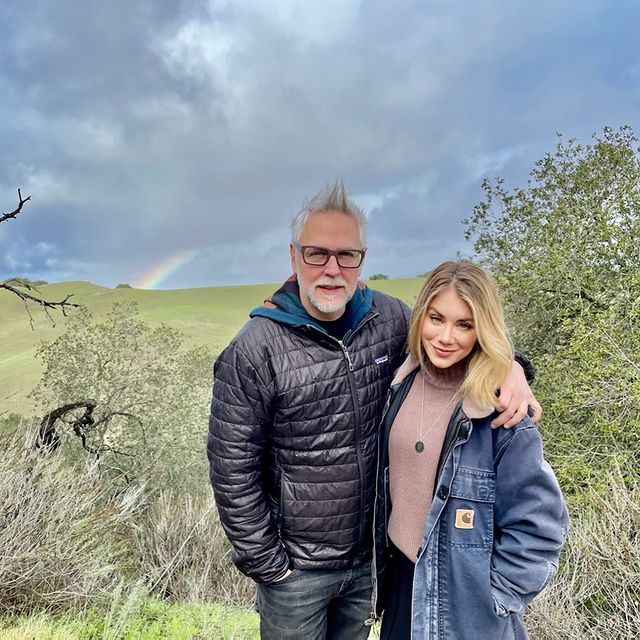 They Got Engaged in February 2022
The couple included an upcoming wedding on the list of projects.
In February 2022, the director announced that he was engaged to his girlfriend.
The couple made the news public with a picture on his Instagram showing Holland sipping from a cup while wearing a new engagement ring.
Many stars, including Steve Agee and Viola Davis, were among the first to congratulate them.
John Cena also congratulated them on Twitter and offered to preside over the ceremony wearing his famous costume, provided the company would lend it to him.
The actress posted a picture of them smiling and hugging on the same day, and the caption read, "Happiness. 🌈 ⛅ ❤️."
This will be the actress' first marriage, while Gunn will be tying the knot for a second time.
Previously, he was married to Jenna Fischer, and their marriage lasted six years.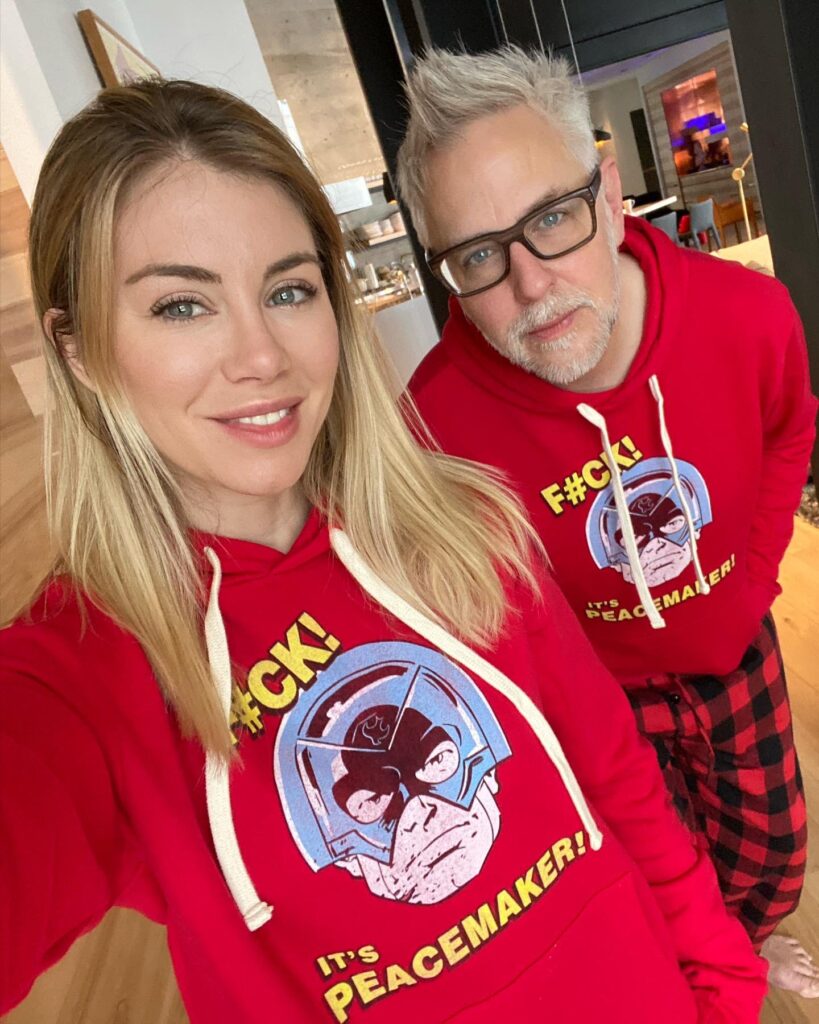 James Gunn is an actor and filmmaker born in 1966.
He started his career writing scripts in the 90s and went on to work as a director, with his first release being the horror-comedy movie Slither, which premiered in 2006.
He moved to direct superhero movies, starting with Super in 2010, Guardians of the Galaxy and its sequel in 2014 and 2017, and recently, the Suicide Squad in 2021.
He also directed and wrote the show James Gunn's PG Porn which aired from 2008 to 2009, and Peacemaker, which premiered in 2022.
Jennifer Holland is an actress born in 1987 and is famous for her role as Emilia Harcourt in The Suicide Squad and the show Peacemaker.
In the American Pie Spin-off American Pie Presents: The Book of Love, she also acted as Ashley.