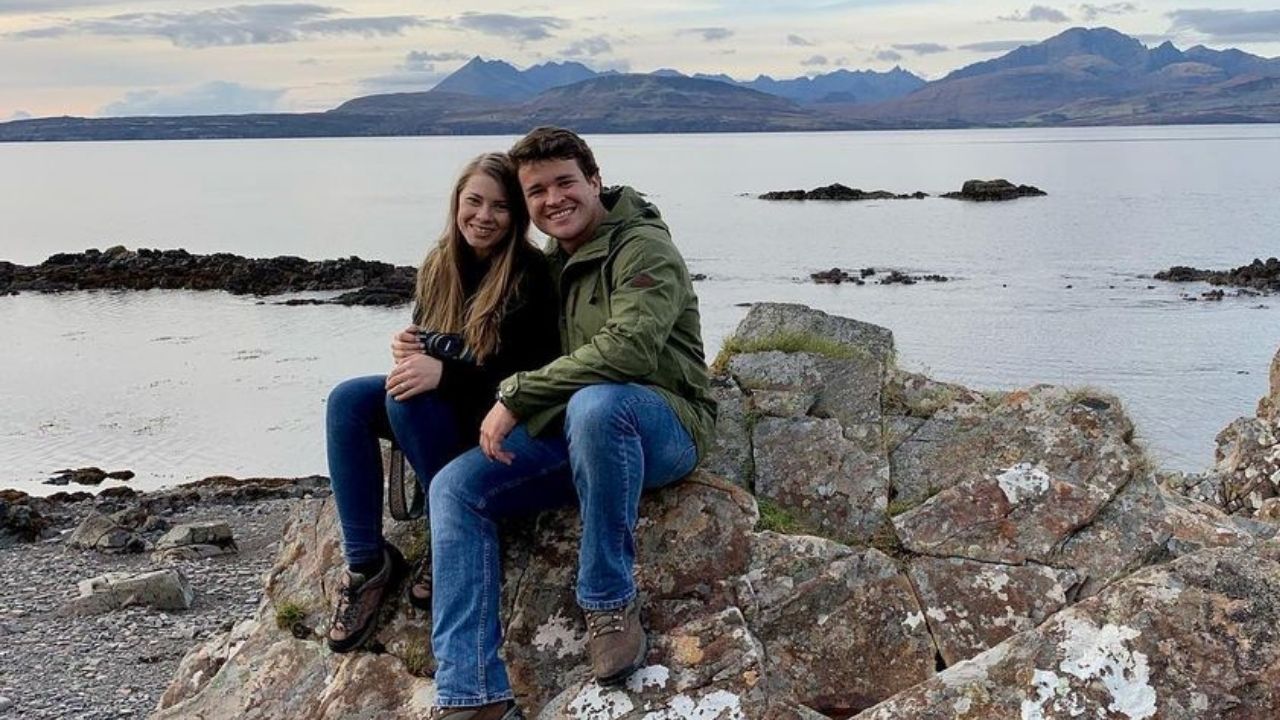 Bindi Irwin, the lovely daughter of the late conservationist Steve Irwin, never ceases to impress us with her actions for the wildlife of Australia. 
Ever since she was born, she knew she belonged in the Zoo – among the animals who all adore her and her entire family.
Bindi kept her father's legacy alive, as she has spent the last 15 years at the Australia Zoo with her mother, brother, and husband, keeping all the animals there happy and healthy. 
RECOMMENDED

Is Steve Irwin's Daughter Bindi Irwin Vegan?
Her husband Chandler is also a big animal lover and an Irwin lover as well, and it seems that the Irwins accepted Chandler wholeheartedly!
Read on to find out how Bindi Irwin met her husband, as well as about their life together.
Who is Bindi Irwin?
Bindi Irwin rose to fame as a conservationist just like her late father Steve, and she's known for her animal activism, which she has expressed in many ways so far, such as magazine features, videos, wildlife photography, etc.
Her family has been taking care of the animals at Australia Zoo for over 25 years now, with the manager being her mother Terri.
However, Bindi gained a big percentage of her popularity due to her participation in "Dancing with the Stars" – more specifically, she was actually the winner of Season 21!
Speaking of which, this is exactly where she met her future husband Chandler Powell, who also participated in 2015.
Bindi Irwin and Chandler Powell's dating timeline
The two started dating shortly after meeting on the set of "Dancing with the Stars" in 2015.
Bindi spoke about the start of their relationship in an interview with 9Honey, explaining how the two actually met up after the show.
Apparently, Chandler is the old-school romantic type of guy, since he sent a long letter to Bindi's mother Terri, explaining the impression Bindi had left on him and asking to date her.
After dating for a couple of years, Chandler moved to Australia to spend all of his time with the Irwins, who proudly accepted him and even gave him his own "khakis"!
The year 2018 was a very important moment in their relationship as Chandler appeared in the Irwins' series titled "Crikey! It's the Irwins".
In 2019, Bindi and Chandler announced their engagement via beautiful events, such as the launch of their vegan candles.
Bindi and Chandler made us all weep as they shared the wedding videos created in 2020 at the Australia Zoo because they devoted their wedding to Steve Irwin.
And, last but not the least, Bindi gave birth to a baby girl Grace Warrior Irwin Powell!
The Irwins x Wildlife Warriors
The Irwin family has been collaborating with Wildlife Warriors since the 1990s, and they've also created several documentaries and TV series together in order to promote wildlife preservation.
"Wildlife Warriors" have several amazing ongoing projects that show new ways of protecting endangered species such as Black Rhinoceros, Cheetahs, Cambodian Elephants, and Sumatran Tigers.
Some of their most significant conservationist projects include "Fighting Crimes Against Australian Wildlife", "Women For Wildlife", "Crocodile Research", as well as Australia Zoo Rescue and Hospital units.